TODAY Style Squad member Bobbie Thomas is back with a fresh selection of buzzworthy products that will be sure to impress. From a hair dryer that reinvented the mold to unique new grooming tools for him; these clever concepts are changing the game.
The 360 hair dryer
Quite simply, Revlon's new 360 hair dryer has to be seen to be believed. It surrounds your strands from back to front thanks to an open-nozzle design. The dual airflow system aims to deliver faster drying with less damage! Additionally, a quick twist of the nozzle will switch to the classic targeted drying mode if desired.
This wild new tool went on sale online on 9/1 and it's already sold out on Amazon! We don't expect supplies to last long.
Revlon Salon 360 Surround hair dryer, $60, Target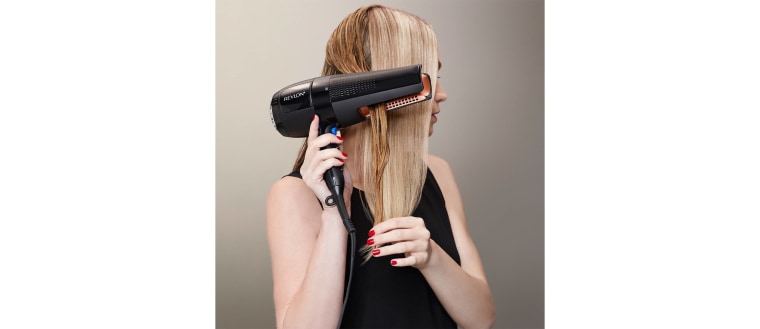 A new angle on curls
Originally designed for hair stylists to ease the pressure on wrists, elbows and shoulders, the Hot Tools Curl Bar is completely unique in its design. Shaped like the number "7," the Curl Bar lets you style long-lasting curls with ease. It even has a unique timer setting (along with temperature control) so you can achieve the perfect results for your specific hair type.
Hot Tools Curl Bar curling iron, $81, Amazon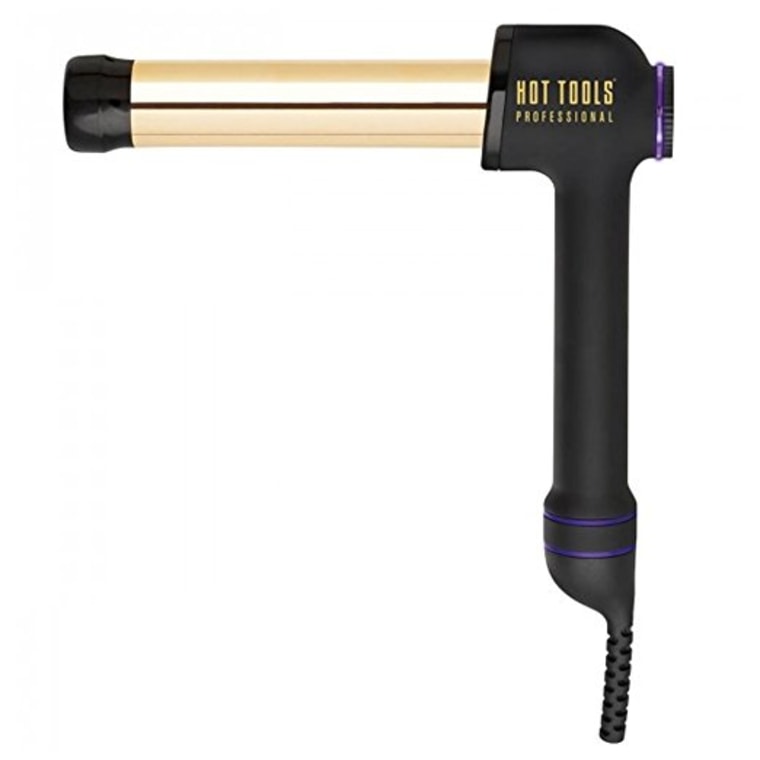 Dippity do
For those who love the look and feel of a salon-dip manicure, you can do them yourself at home! Red Carpet Manicure's Dip Powder set allows you to apply a dip manicure at home that lasts up to 21 days. After applying a base coat, you dip your nails into the color powder of your choice, buff and cover again with an activator and another base coat. The results are vibrant and said to be more gentle on your nails than a traditional gel manicure or acrylic nails.
Red Carpet Manicure Dip Powder set, $43, Amazon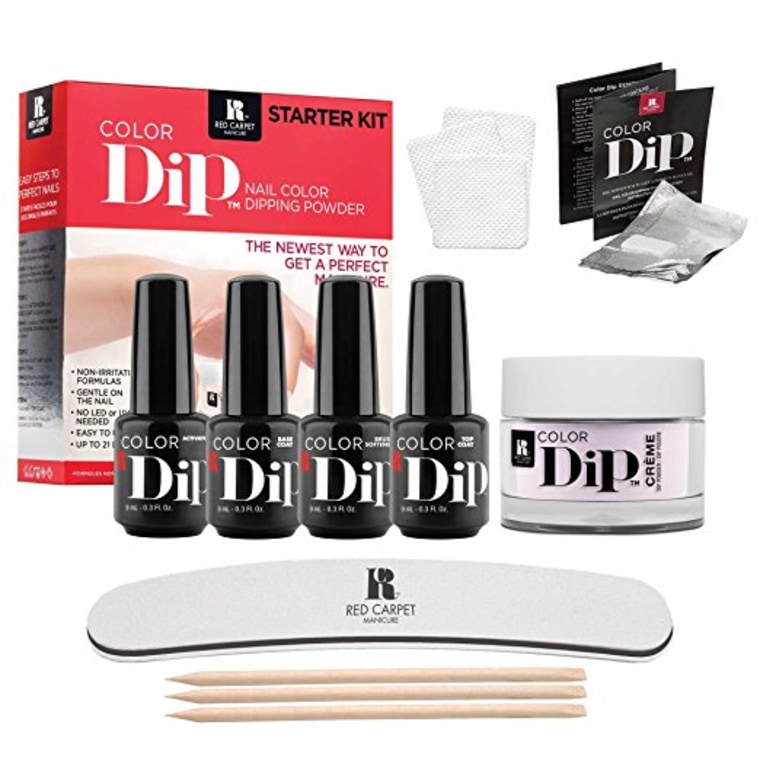 Pop, fizz, moisturize
An effervescing mousse that firms and tightens the skin while also cooling your skin's temperature? Too Cool For School's Fizzy Body Sculpting Mousse is truly a one-of-a-kind "you have to try it to believe it" product. When applied to your skin and massaged in, you'll hear crackling and popping sounds, but all you'll feel is the refreshing cool of the mousse as it is absorbed. Online reviewers rave about the scent and note that it helps reduce the appearance of cellulite on the skin.
Too Cool For School Fizzy Body Sculpting Mousse, $28, Sephora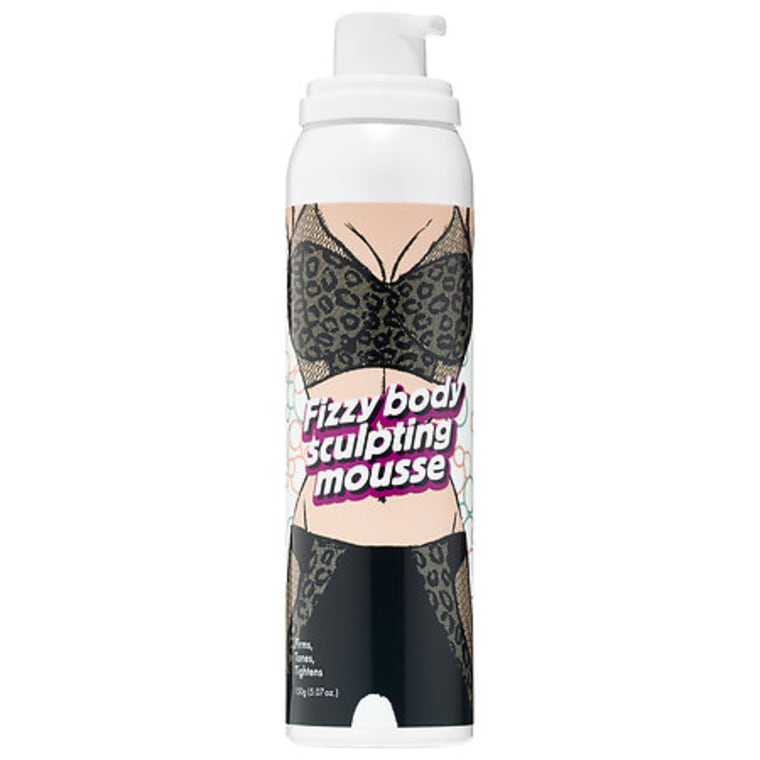 Guys' grooming upgrades
From beards to backs and bald heads, men's various shaving needs are being met with clever and revolutionary tools. For a barbershop shave at home, Cut Buddy serves as a guide to getting the perfect trim every time. If excessive back hair is driving him crazy, Bakblade works like an extra-large razor, allowing him to groom this tough-to-reach area himself. And finally, Skull Shaver's ergonomic electric shaver makes it fast and easy to get a clean shave on tough spots like the back of your head.
Cut Buddy hair cut and beard-shaping tool, $15, Cut Buddy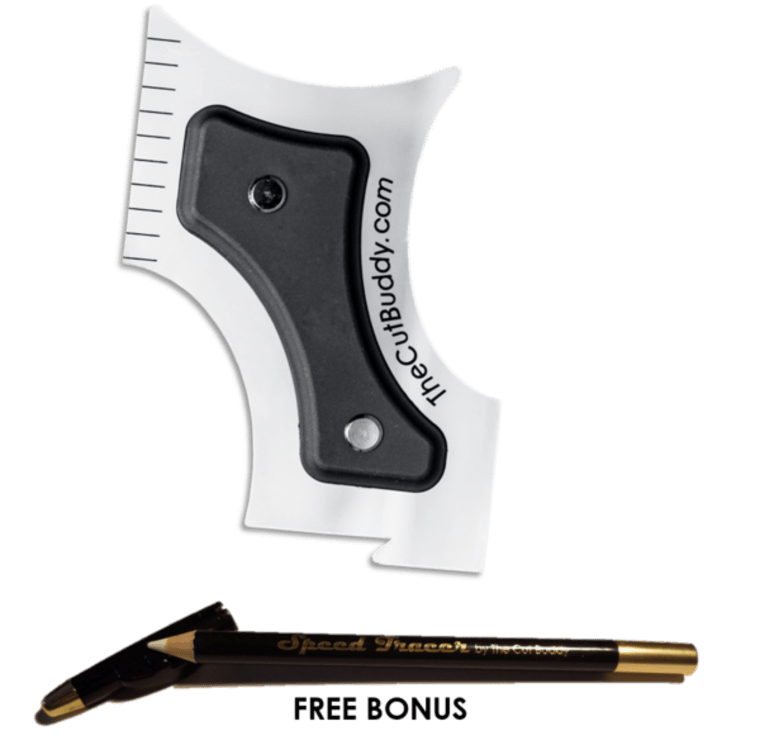 Bakblade back hair grooming tool, $35, Bakblade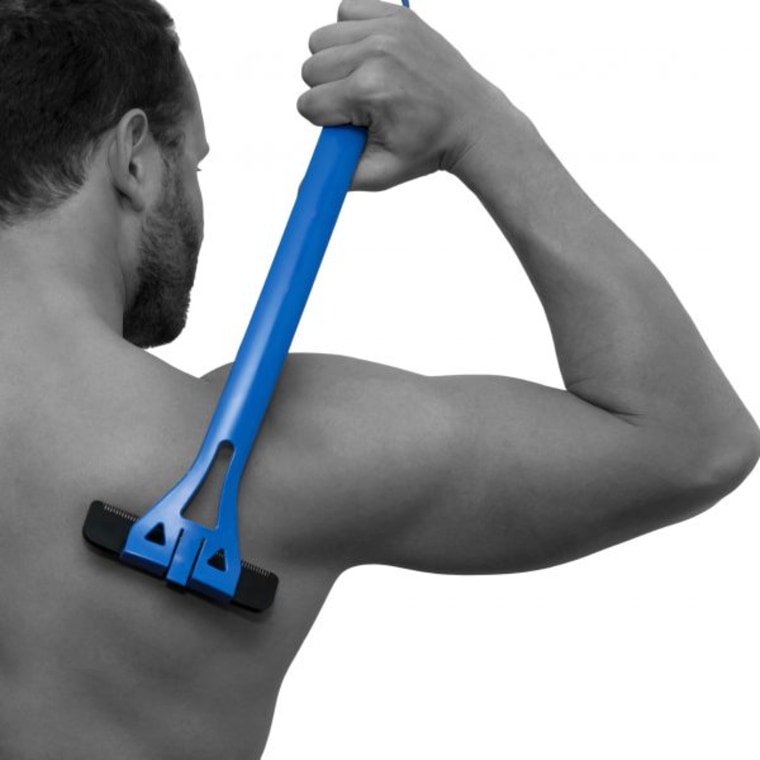 Skull Shaver ergonomic electric shaver, $70 & up, Skull Shaver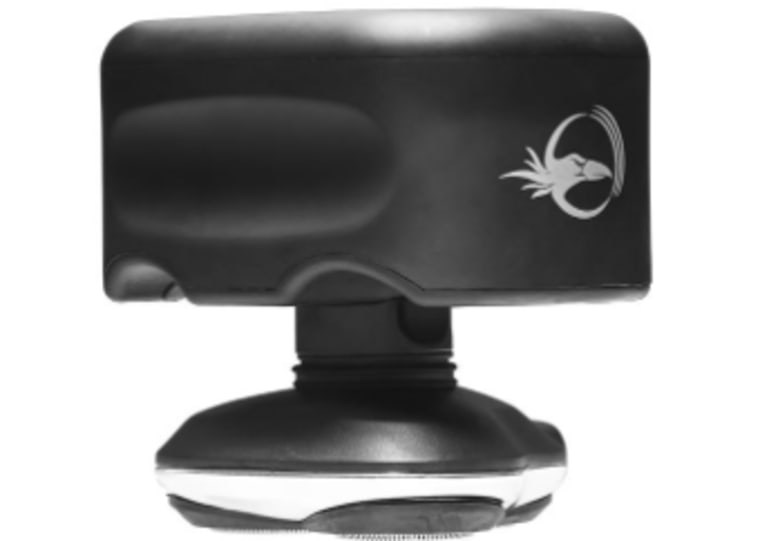 RELATED: The 1 hair tool used on Victoria's Secret models — and where to buy it
TODAY Style Squad member and author of "The Power of Style," Bobbie Thomas shares the buzz about beauty, fashion and more on TODAY and at Bobbie.com. Follow her on Twitter, Facebook and Instagram.
This article was originally published in August 2017 on Today.com.