September is 'Baby Month' at Target, and the deals are in full swing. Whether you're a new parent or have a baby shower or two coming up, you don't want to miss out on these savings.
The sale offers up to 30% off select baby gear, including diaper bags, high chairs, car seats and bassinets. You can also score a free $20 gift card when you spend $100 or more on baby essentials such as diapers, wipes and training pants. Needless to say, now is the time to stock up!
From adorable onesies to practical strollers, keep scrolling to crawl through 10 of our favorite deals from Target's Baby Month. Better yet, as part of our Shop This List TODAY series, you can add all our favorite picks to your cart in just one click.
Target Baby Month deals
TODAY earns a commission on purchases through these links.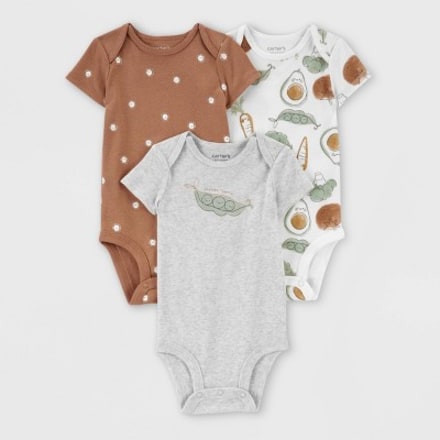 1 of 12
Baby Veggies Bodysuits (Set of 3)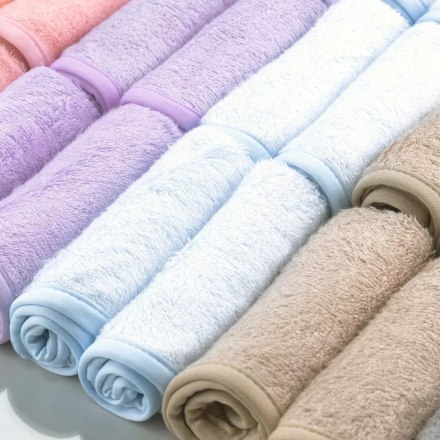 2 of 12
Deluxe Baby Washcloths (Set of 6)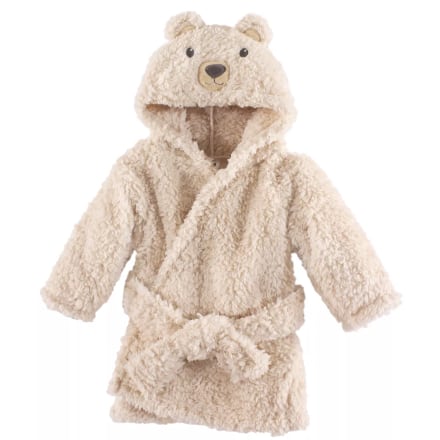 3 of 12
Infant Plush Animal Face Bathrobe
Hudson Baby Infant Plush Animal Face Bathrobe, Cozy Bear, 0-9 Months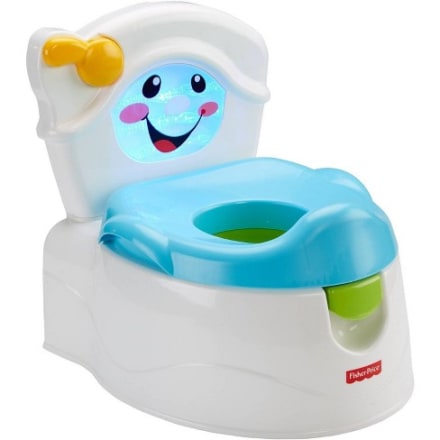 4 of 12
Smart Toddler Stages Laugh & Learn Flush Potty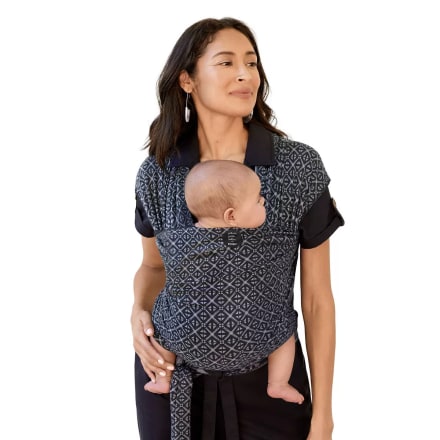 5 of 12
Petunia Pickle Bottom Wrap Baby Carrier
6 of 12
Wide Frame Diaper Bag Backpack
7 of 12
3-in-1 Grow and Go High Chair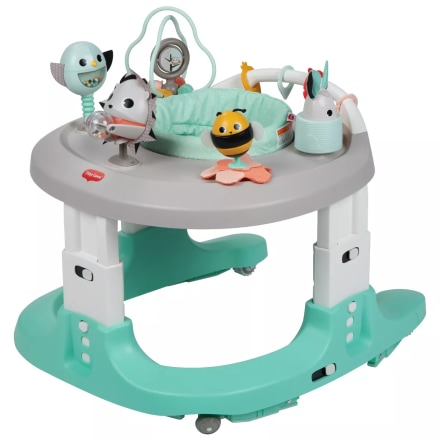 8 of 12
4-in-1 Here I Grow Baby Mobile Activity Center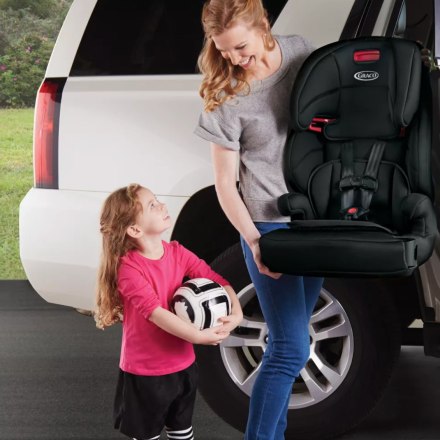 9 of 12
Tranzitions 3-in-1 Harness Booster Car Seat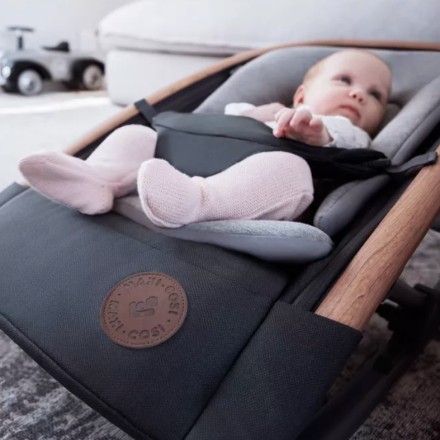 10 of 12
Kori 2-in-1 Baby Rocker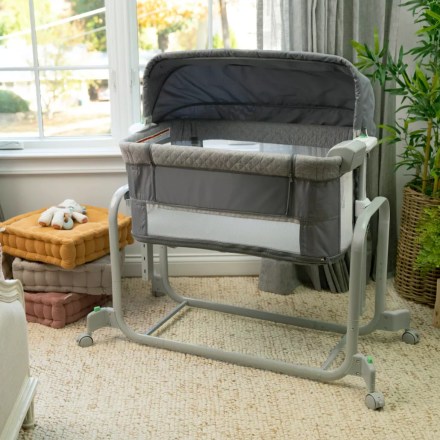 11 of 12
Dream Hero Starlight 3-in-1 Co-Sleeping Bassinet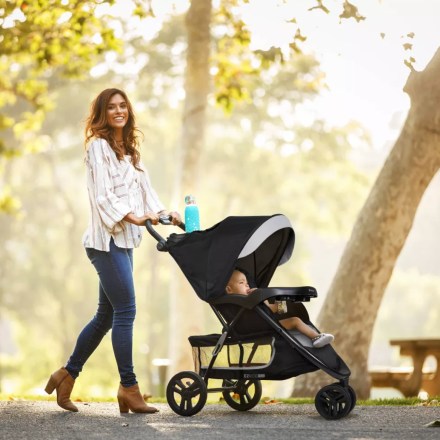 12 of 12
EZ Ride PLUS Travel System
As any parent will tell you, you truly can never have enough bodysuits. This three-pack comes in sizes from newborn to 18 months, you'll be able to find their perfect, growing fit. One even has the phrase "hap-pea together." I mean, it doesn't get any cuter than that.
Accidents happen — that's what these bamboo washcloths are for. Not only are they highly absorbent and great for lathering, but parents can also use these to exfoliate their baby's skin after bath time. With more than 10 fun colors available, you'll have your pick of cute cloths.
For 40% off, you can transform your already adorable little one into an irresistible cuddly teddy bear. Made with a super soft, plush material, this robe will warm them up from the bath in no time. Needless to say, we wish these came in adult sizes as well.
Let's face it: Potty training isn't exactly a walk in the park, and sometimes parents need all the help they can get. This practice potty rewards training successes with sounds, exciting lights and musical ditties to help build their confidence.
Perfect for skin-to-skin bonding, this wrap can help keep little ones close and calm without straining your back or neck. While new moms might not know how to properly wear a wrap, one reviewer wrote, "It is super easy to wrap once you watch a YouTube tutorial! The material is soft and light and the pattern is adorable! You will not be disappointed!"
Equipped with 13 handy pockets (including an insulated bottle pocket!), this bag will ensure you never run out of room to store all the essentials. No matter if you're headed to the park or running errands, this sleek, chic bag will keep people guessing if it's even for diapers.
Roll them up to any surface with ease with this three-in-one, adjustable high chair. This chair grows along with kids by giving infants, toddlers and "big kids" a seat at the table, according to the brand. Not to mention, the insert tray is dishwasher safe and the seat covers come off for easy wipe downs that will make cleanup a breeze.
Play time has never been more fun than with this activity center designed to help develop their cognition, motor skills, creativity and emotional intelligence, according to the brand. With 20 stimulating activities including a stationary activity center, push along, jumper and walker, they'll never get bored.
This best-selling car seat from Graco grows with your child by transitioning seamlessly from a harness booster (22—65 pounds) to a high back booster (30—100 pounds) to a backless booster, according to the brand. Right now, you can score it for 25% off.
Whether you're working in the kitchen and need both your hands or just hanging on the couch watching TV, babies can relax and rock away in this handy two-in-one rocker. The three seat height positions can be easily adjusted between the stationary to rocking modes for maximum comfort.
This three-in-one bassinet isn't too shabby of a place to take a nap. Whenever your baby needs extra soothing comfort, you can turn on vibrations or the soft twinkling lights on the canopy. Better yet, it's equipped with three modes — bedside sleeper, bassinet and crib — so you'll save a pretty penny by not having to replace your baby's sleeping arrangement during different stages of development.
No matter where your day takes you, you can trust that this travel system from Baby Trends has you covered. Equipped with an infant car seat, cup holders for snacks and drinks on the move, your baby will be riding in style.