If you own a dryer, you're more than likely aware that lint buildup can become dangerous. While most of us have (hopefully) developed a habit of cleaning the lint trap by hand before every load, there's no telling what could be hiding in the deeper crevices of your machine. That is, until you clean it with the Sealegend Dryer Vent Vacuum Attachment. I did and ... let's just say that gross mystery was quickly solved.
In my experience, most standard vacuum accessories can't reach into the vent area, and if they can, they most likely aren't as flexible as this lint remover tool. With over 16,000 five-star Amazon ratings and plenty of reviews claiming the clever invention doesn't disappoint, this device has become a must-have cleaning accessory in many laundry rooms — including mine.
It's easy to assemble and use
To use the kit, all you need is a vacuum with a hose attachment. According to the brand, the tool's adapter fits most standard vacuum hoses and is easy to assemble and operate. To use, you attach the funnel adapter to your vacuum and then stick the flexible straw-like hose into the dryer vent. Turn it on and, presto! It's pretty simple. The kit also comes with a pliable metal piece meant to help guide the Sealegend hose. Personally, I thought this extra piece was awkward to use and made the cleaning process less efficient, so I removed it and guided the tool on my own.
Before getting into how well the cleaner performed, you should know that my dryer is pretty old, and I am not the first owner. I moved into my house last year and from the looks of it, the machine that came with it was purchased 10 or more years ago. So, when I first tried to clean the vent, the hose clogged up ... a lot ... which forced me to manually remove the clogs and then begin again. I think this would happen to anyone cleaning an area with a high volume of lint, but it's also caused by the tube's slender diameter. Although having to continuously stop and restart may seem annoying, the reason the tube is able to get into the dryer vent in the first place is because if its narrow size. And it's not a sign of the cleaner being faulty. The manufacturer states, "Please be patient — keep pulling the hose back out every two or three minutes to check the end to remove clogged lint. Big lint balls will stick onto the end and must be pulled off [to] use it again."
After a few minutes, I looked to see what was in my vacuum's dust compartment and was blown away. It was nearly full! The clogs I pulled were tiny compared to all of the dust, lint, bobby pins and earrings trapped inside the vacuum. I couldn't believe all of that had been trapped in my dryer. And the kit seemed to work so speedily; I didn't even see any of that debris zoom through the tube. It was satisfying to see how powerful the cleaning kit was and how much lint it was able to pick up.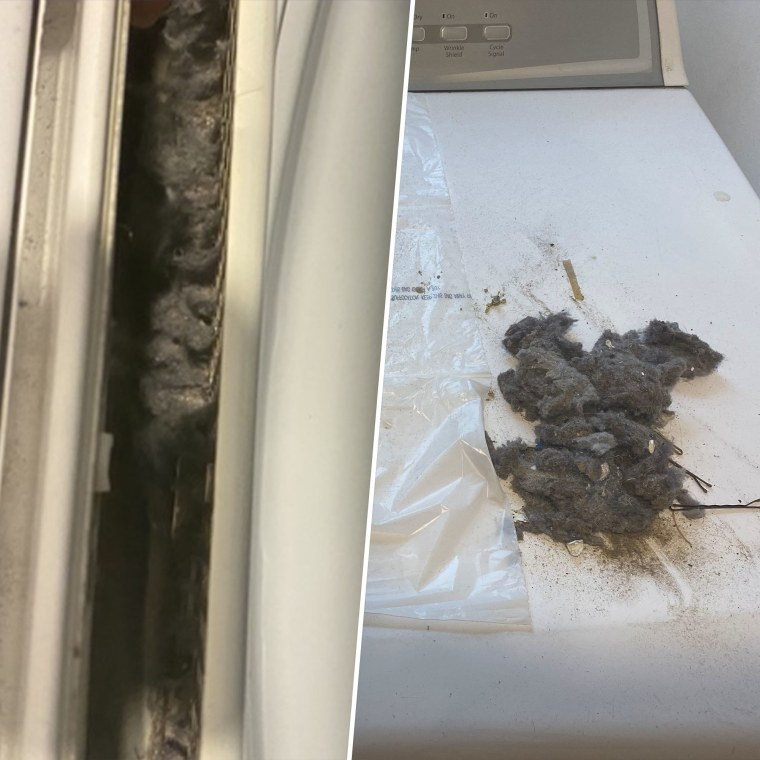 It can clean more than just your dryer
The device can also be used to clean those hard-to-reach places around your home (think: under the couch or behind the water heater). Dust brooms aren't small enough to fit underneath appliances and definitely don't have as far as a reach. I used the Sealegend attachment to pick up spilled oats from underneath my oven, and it was perfect for the job. I also found one of my son's spoons and a piece from one of his toys that I hadn't seen in months.
A cleaner home is obviously one benefit the kit offers, but so is peace of mind! Now I don't have to worry as much about a potential fire hazard, and everyone breathes easier when there's less dust around. Plus, with this kit you may discover hidden treasures under your oven and fridge!