If you're aiming for stress-free travels, never underestimate the power of a truly excellent personal item bag. The perfect travel backpack or purse will hang trustily by your side and carry all of the necessities, no matter where your adventures take you.
That's why our team reviewed over 100 products — on planes, trains, automobiles and beyond — in Shop TODAY's 2023 Travel Gear Awards. After extensive trials, we whittled the list down to the very best backpack and travel purse in the game.
Practical, functional and deceptively spacious, here are the travel bags that impressed our team of reviewers and experts alike.
Best travel purse
Award: Best Travel Purse | Category: Travel Bag
Our reviewers scored this compact yet spacious crossbody purse a perfect five out of five — and it's not hard to see why. Designed for travel, it features locking zippers and water- and slash-resistant material all around, including the straps. It also has a key clasp with an LED light inside and slots for all of the essentials, including important documents.
Commerce analytics manager Amanda Smith likes this hands-free bag so much that she's even used it when she's not traveling as a dog park bag.
"I was able to carry my dog's water bottle, a soda for me, a small umbrella, a ball for Mac to play fetch, sunglasses, treats for my dog and there was a great compartment for my credit cards," Smith says.
Best travel backpack
Award: Best Travel Backpack | Category: Travel Backpack
So! Many! Pockets! This backpack makes the perfect personal item or carry-on for the plane. Our reviewers love how this opens up like a suitcase, so you can really pack it up for a weekend trip.
"Honestly, I was so impressed by this backpack!" Associate editor Emma Stessman raves. "I could fit four shirts, a pair of jeans, a pair of shorts, leggings, underwear and a pair of sneakers in here. And could probably fit more if I tried harder to keep it all organized."
Fair warning — this backpack is so spacious and large that if you pack to the brim, it might feel a little bulky to carry around. But it sure beats checking a bag and those fees!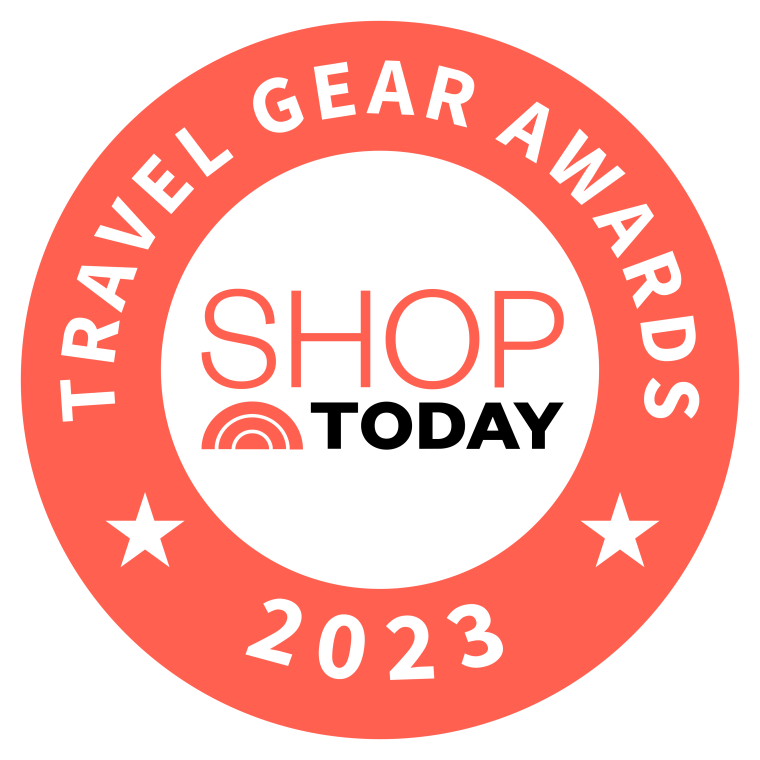 Shop TODAY is editorially independent and our team of editors and writers work hard to pick the best products to share with our readers and viewers. We may license our logo to brands or products that have been featured on Shop TODAY. Click here if you're interested in licensing your inclusion in Shop TODAY content or to learn more from our licensing partner, Wrights Media.