This is the year of Amy Schumer — in 2015, she's gone from rising comedy star to solid success with a big win at the box office ("Trainwreck"), an Emmy for her small-screen work ("Inside Amy Schumer") and her recent hosting gig on "Saturday Night Live."
Now the writer-actress-comedian wants to see other women find success, too, and she's doing something about it by helping empower them through fashion.
Schumer's long been an open book when it comes to the topic of body image, and she's learned how important the right clothes are when it comes to confidence.
RELATED: "Trainwreck" costume designer Leesa Evans reveals secrets of dressing the star
"It's an emotional thing," she told Maria Shriver in an interview that aired on TODAY Friday. "It's been a struggle for me my whole life, and especially just being in the entertainment industry. Standing on a stage in front of people, I can't perform my best or be confident if I'm not sure — if I'm pulling at something [I'm wearing]. And sometimes I would just want to throw in the towel and be like, 'I'm not gonna go do standup tonight.'"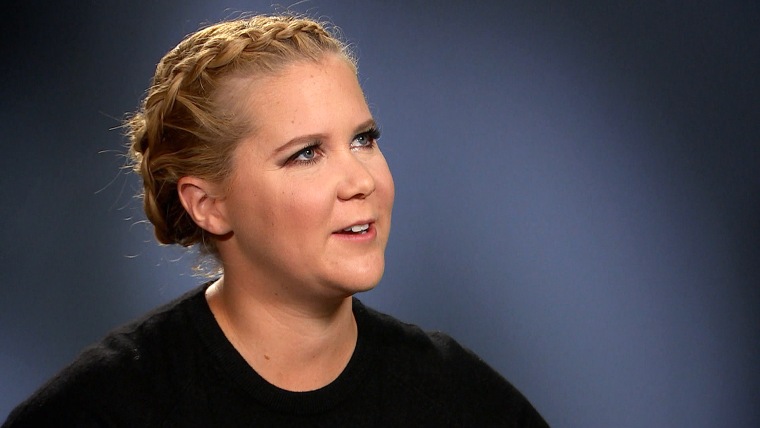 It took meeting a stylist, Leesa Evans, on the set of "Trainwreck" to turn her outlook around.
"My sister and I, we both have always dressed badly," she explained. "Leesa had given me this gift of showing me how to dress and feel good. And she didn't have to do this, she just did. She shopped for my sister also, and seeing my little sister wearing a little blazer and a shirt and looking just like a strong, beautiful woman, it was ... to see this person I care the most about being given those tools was really moving for me."
It was so moving that just looking back on it brought tears to her eyes.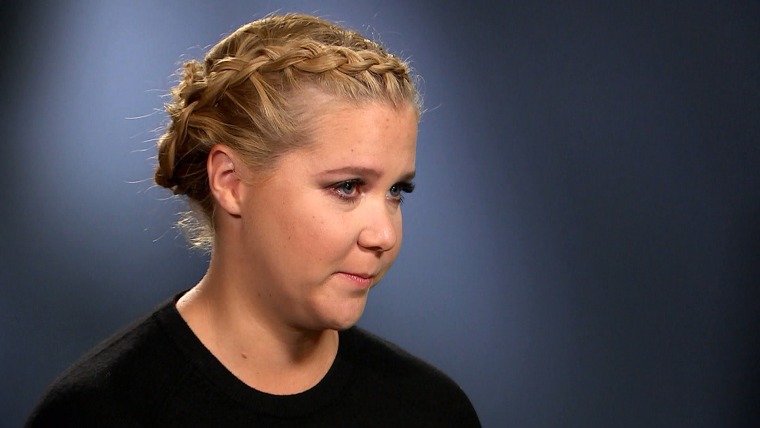 "And I just wanted to give it to every woman," she said.
Which is why she recently teamed up with Goodwill of Southern California to educate and inspire women through fashion.
But helping women find their style is just one part of her message. She also wants them to realize that Hollywood standards aren't what they seem — which is also what she shares in her upcoming HBO special.
"I'm coming out like, 'OK, here's what's going on: No one's just naturally thin. Everyone's starving," Schumer said.
She added that ultimately she wants to "make everybody laugh and feel better, which is my goal across the board with everything."
She's off to a great start!
"Amy Schumer: Live at the Apollo" premieres Oct. 17 on HBO.
Follow Ree Hines on Twitter and Google+.