Al Roker is a man who loves to set a record.
In the first-ever Rokerthon, the weatherman-and-more delivered the forecast for 34 hours straight. For Rokerthon 2, he visited all 50 states and spread the all the relevant weather-related news in just one week.
But wait until you see what he's up to this week!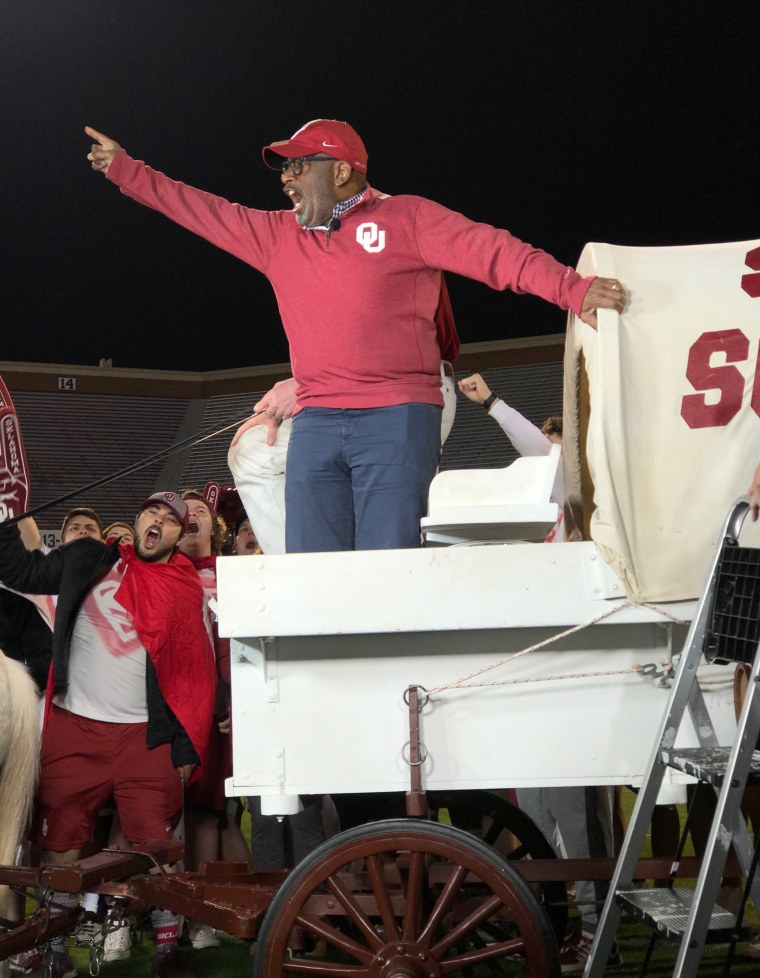 With Rokerthon 3, Al isn't just planning to set one record. Heck, on Monday alone, he went for two Guinness World Records.
And he didn't do it alone!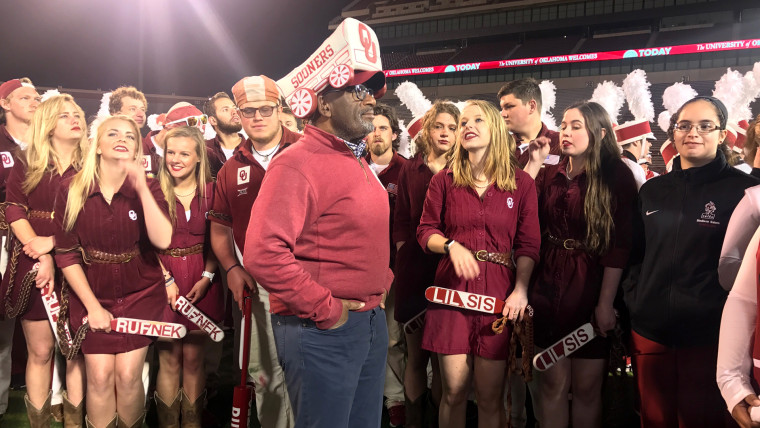 In honor of March Madness, Al's visiting five college campuses in five days, and his goal is to help each student body hit the record books.
First stop: Norman, Oklahoma, home of the University of Oklahoma.
First records: The largest human image of a cloud and a lightning bolt. (And there was even a human sun there for support.)
Al hit the field aboard the Sooner Schooner, the school's team wagon, and got right down to business.
While he told us all about the weather, hundreds of students took the shape of the forecast elements — and they held those shapes for five full minutes.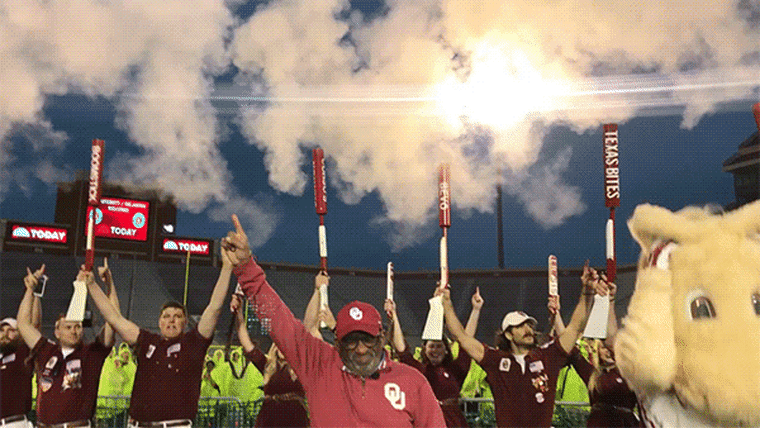 A representative from Guinness confirmed the results and passed out plaques.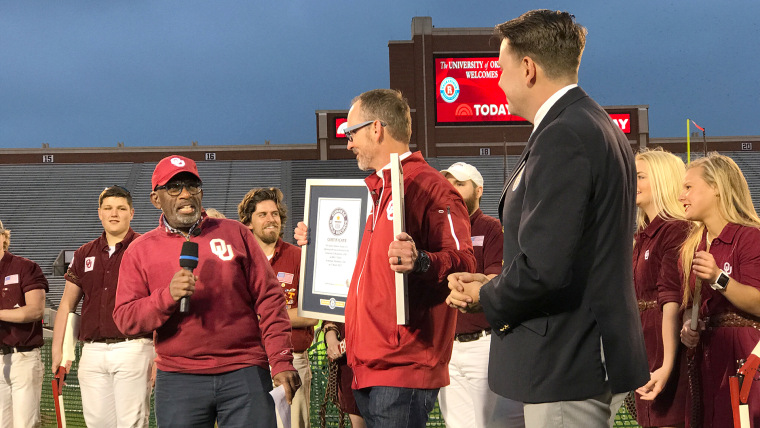 Al had something to hand out, too — a $5,000 scholarship for one lucky student from PurePoint Financial. Or at least that was the idea.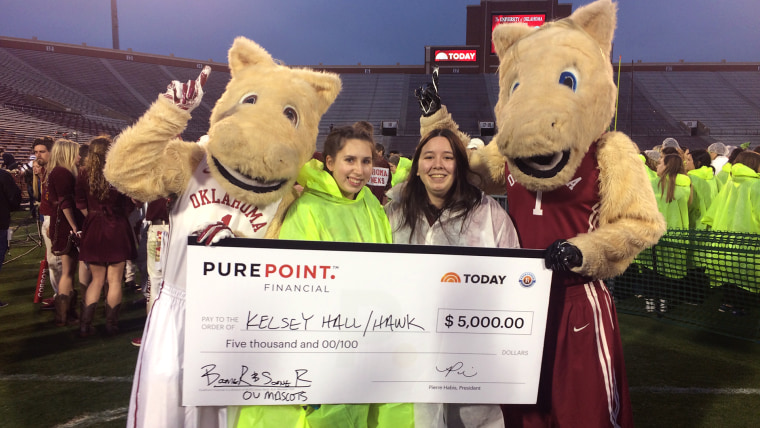 Two students had names so similar that Al ended up with a Oscar-worthy winner mix-up. But don't worry! It all worked out well for Kelsey Hall and Kelsey Hawk, who now both have scholarships.
And Al's just warming up! Stay with us throughout the week for more Rokerthon 3 updates.