Looking to make yourself more of a morning person? TODAY's got you covered — just follow these tips from our Morning Routine series to get the ball rolling before you've even had breakfast.
We've rounded up the 7 best (and most popular!) tips to help you wake up on the right side of the bed: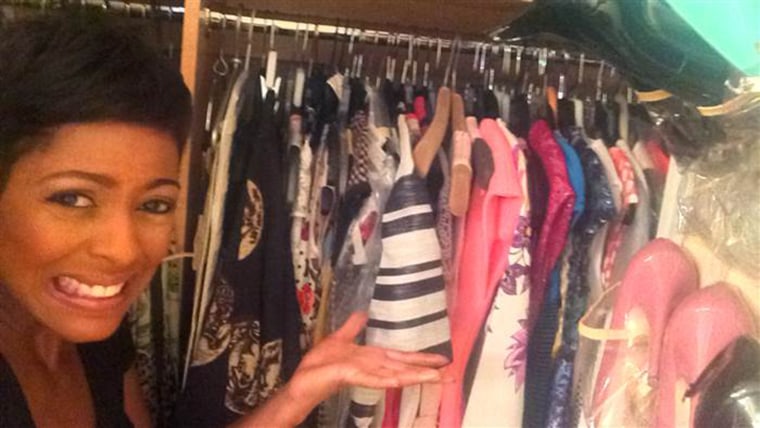 1. Lay out your clothes the night before
We can't repeat this one enough. Experts and A-listers agree: one key to a successful morning is to prepare the night before. Whether it's your gym clothes or your work outfit, have it picked out, ironed if necessary, and ready to go when you wake up. The more nailed-down, the better (TODAY' anchor Tamron Hall says she used to pick out her outfits for the entire week in advance), though even the pros suffer from last-minute indecision. "Sometimes I will have a necktie crisis, and set out three or four of them and make the call on the fly in the morning," NBC Nightly News anchor Lester Holt admitted.
2. Ditch the snooze button
It's your own worst enemy, says Laura Vanderkam, author of "What the Most Successful People Do Before Breakfast," who called the snooze button "a disaster."
It must be true: Hilaria Baldwin, Dr. Phil, Tony Danza and others all told us they resist the urge to hit snooze.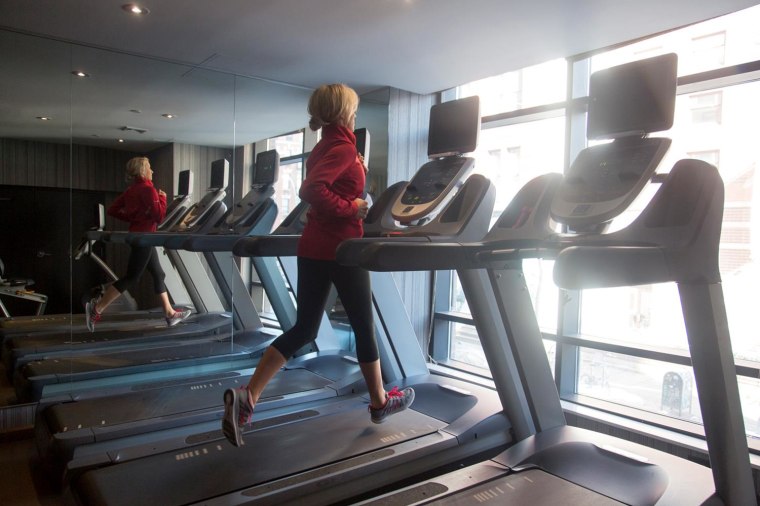 3. Embrace the early workout
Yes, you really can become one of those people. Especially if you already have your gym clothes picked out, right? If you're groggy in the mornings, this is a surefire way to get some energy.
Here, you can steal Olympian Nastia Liukin's simple morning workout routine.
4. Do your hair (or shave!) before bed
Just like laying your clothes out before bed, tackling your hair the night before can save precious time in the mornings, too. Men like TODAY anchor Willie Geist and E! News' Jason Kennedy say shaving the night before is a smart habit: "It saves a few valuable minutes in the morning and ensures there are no last-minute, gaping razor wounds on the ole mug as I walk out the door to appear on national television," says Willie.
For women with longer hair, trying braiding it before you go to sleep — you'll wake up with effortless waves.
Or, take a tip from TODAY producer Brittany Haviland and multitask in the morning. She puts hot rollers in her hair while she irons a shirt and gets ready, and says her gorgeous curls take only 10 minutes.
5. Start the day with an uplifting message
For Tony Danza, it's an inspirational message on his calendar. Hoda Kotb told us she keeps a pen and notebook on her table so it's ready for journaling in the mornings. She writes down three things she's grateful for, and one great thing that happened in the past 24 hours. And TODAY host Tamron Hall starts every day with prayer and meditation.
6. Get a dog
If nothing else will get you out of bed, this will — Hoda Kotb, Dr. Phil and Bravo's Andy Cohen all say it's a pet begging to be walked that wakes them up first thing in the morning.
"I'm not typically a morning person — my dog has made me a morning person," Cohen said.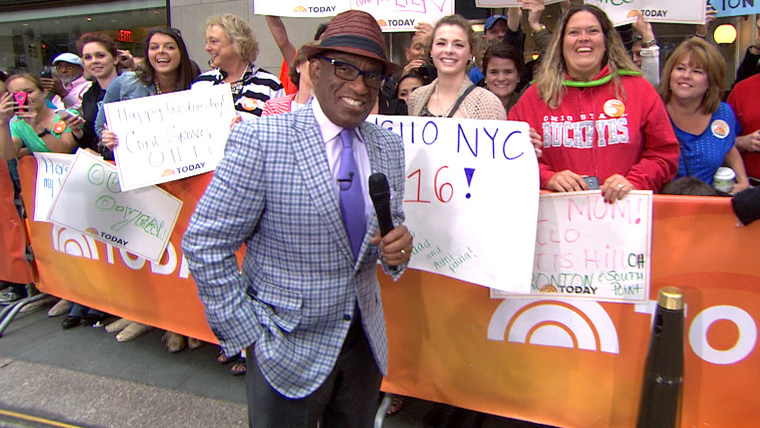 7. Try out a theme song
Motivating in the morning can be tough, but a signature soundtrack can be just the thing to pump you up. Steal one of our favorite tips from TODAY's Al Roker, who plays the theme song to "The A-Team" — Every. Single. Morning. "It gets you jazzed," Al says. "You recite the opening lines, you go on your way, and boom!"