Nora Lum, aka Awkwafina (her star-making, rapping alter ego), has had quite the year starring in hit films like "Ocean's 8" and "Crazy Rich Asians." But the New York native doesn't let fame get to her head. As part of TODAY Style's "Why I Love My" series, the rapper, comedian and actress shares why representation matters and how she learned to love her deep, raspy voice.
I love my voice and guess what? I didn't always love my voice. When I was 7 years old, I would answer my family phone and people wouldn't know I was 7 or 75. I've always always had this voice.
Someone said that I sound like a 58-year-old divorce attorney. I'll take it. Some people say I sound like the Allstate man. Sure. I was really insecure about it because, you know, even when men impersonate my voice they go lower. But I think I've come to love it because people hear my voice now and it's the first thing they notice. They know it's me. I can't change it but I can embrace it. People will never forget that voice, the voice of an angel Satan.
Representation is important because, first of all, it affects the way that we're treated in real life. And second of all, you don't know how to dream if you don't see it. If you don't see it, you won't know it's possible.
For me, I had one glimpse of representation when I was young that had a huge impact on my life. If it weren't for that moment, I would not be where I am today and that was channel-surfing and catching Margaret Cho on Comedy Central. I remember exactly what I was doing when I saw her. So even just to have DM-ed (direct messaged) with Margaret Cho was like an out-of-body experience for me. She has inspired and influenced my life in ways that I can't even imagine or even know. She has an extremely big heart and is extremely supportive of me and this movement of up-and-coming Asian-Americans. And to even be in a song with me was very, very, very cool. So if you're reading this, Margaret, I love you.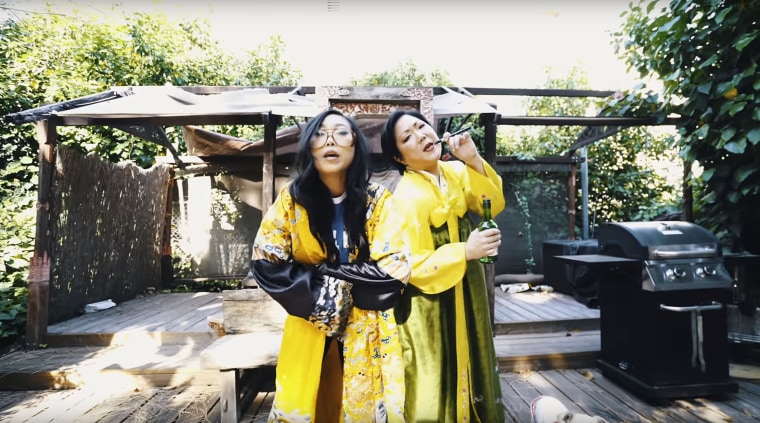 I think when people watch "Crazy Rich Asians" and they come out of the theater and they're crying, there's this overwhelming feeling that comes over them. That is the power of representation. You don't realize how much of a true privilege it is until you see it with your own eyes.
My first ever show as Awkwafina was at Sarah Lawrence College. I was very nervous and I showed up having never interacted with my fans (from my YouTube channel) and this girl came up to me and she looked just like I looked in college and she was like, "Thank you for doing what you do because it's important that you exist. Thank you for existing." And, you know, I didn't really think about what that meant at the time but now it's a moment that will never leave me. Like, it doesn't matter what I'm doing exactly, it's just the fact that I'm there. I think that it gave her hope that she can do it, too.
I know that I don't want to be the last. I don't want this movie to be the last.
When you're an Asian-American kid, it's difficult because you negotiate between two identities. You negotiate between the identity you leave at home when you go to your American school and you have to pretend that you're one of them. And at home you have to be your parents kid, so there's always that. And that "lunch box moment" (when kids are teased for their unfamiliar, cultural food) is an example of how that comes out. I just wanted a bagel.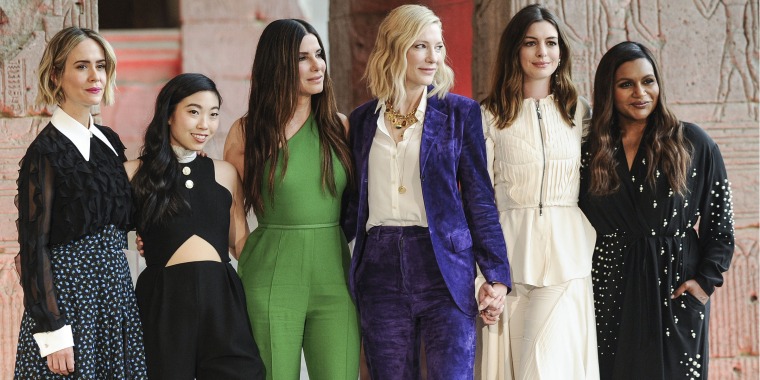 I think the first ever pinch-me moment I had was when I was cast in "Neighbors 2." It was my first movie, my first time ever acting. And there was one night shoot where my soul kind of left my body and then it came back in and I looked around me and I was surrounded by Seth Rogen, Rose Byrne, Zac Efron and Chloe Moretz and I was like, "Oh, this is weird. It's weird." And also that they were all lovely.
To my younger self I say, "Don't be worried all the time. Don't be scared. Things will be OK. And I also think that you're weird, but it will come in handy later."
As told to TODAY's Emily Sher. This story has been edited and condensed for clarity. This story was originally published on Aug. 27, 2018.