Ingredients
8

ounces cream cheese, at room temperature

2

tablespoons lemon juice

1/2

cup red onion, finely chopped

2

tablespoons chopped dill, plus more for garnish
1

tablespoon capers, chopped

12

ounces smoked salmon

6

8-inch flour tortillas
Lemon wedges, for serving
Preparation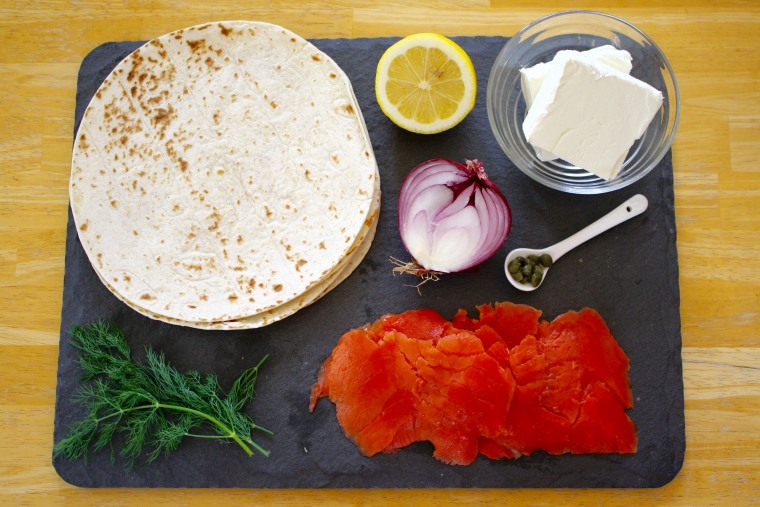 In a bowl, combine the cream cheese and lemon juice. With a handheld or standing mixer, blend until thoroughly combined. Stir in the the onion, dill and capers until fully incorporated.
Spread a thin layer of the mixture onto a tortilla, making sure to spread it evenly and as close to the edges as possible. Layer about 2 ounces of smoked salmon on top. Roll up tightly, then wrap tightly in plastic wrap. Repeat with the remaining tortillas. Chill the plastic-wrapped tortillas in the refrigerator for at least 2 hours.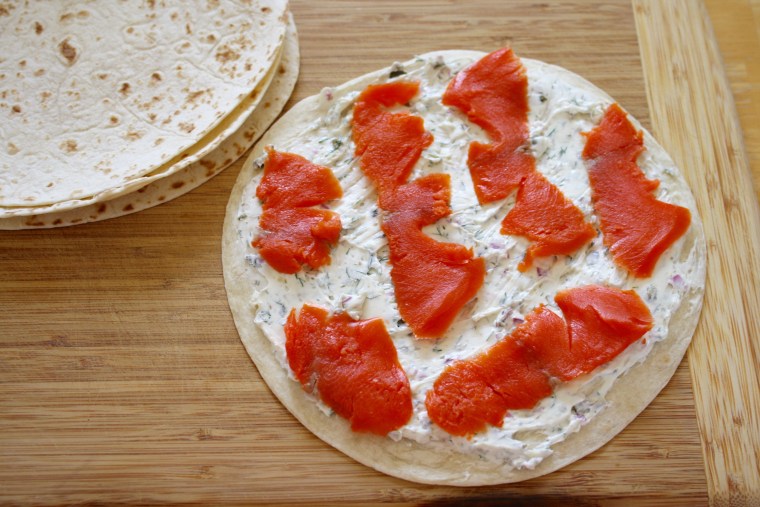 Remove the plastic wrap and slice the tortillas in half crosswise, then into 1-inch slices. Garnish with chopped dill and serve with lemon wedges on the side.