Willie Geist says one recent "Sunday Sitdown" on Sunday TODAY got him a little shook up.
During an appearance "Watch What Happens Live" on Tuesday, May 2, Geist revealed that an interview with "Elvis" star Austin Butler earlier this year caught him off guard and made him a little emotional.
"He was talking about the sacrifices his mother made to build his career and how she gave up her own life for his," Geist told host Andy Cohen. "And so we kind of got into it. I think there's a picture of us, like, holding hands and almost crying together.
"He's a good guy," Geist, 48, continued.
In February, Geist interviewed Butler about his home life and the 2022 film "Elvis," which got Butler an Oscar nod.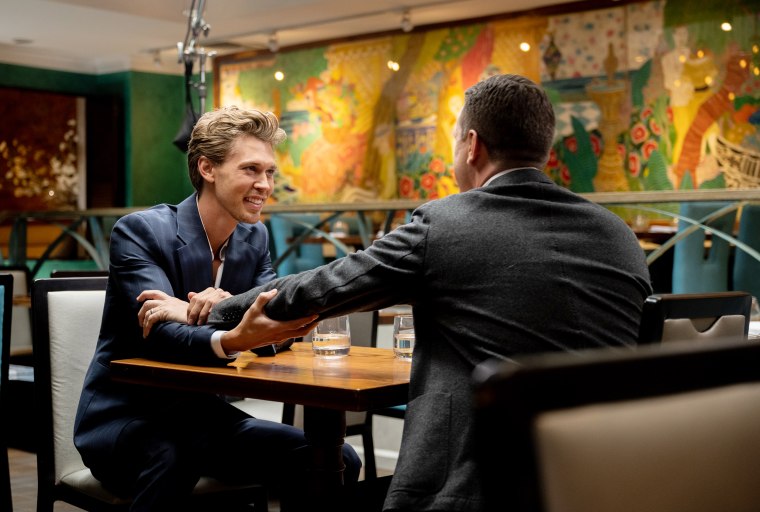 While talking about his humble beginnings, Butler said his late mother, Lori, "sacrificed so much" for him so he could make it as an actor.
"She quit her job to drive me to auditions and drive me to acting class. And she'd wait outside and then drive all the way back down to Orange County," he said.
"And also, when she was in high school she wanted to be an actor, so I think I'm sort of getting to live this life for both of us in that way," Butler said. "And she was my best friend. So I think she'd be happy."
Butler's mom died of cancer in September 2014. Butler said his "whole world sort of shifted" after her death and he had "trouble finding joy" with his craft.
It wasn't until he moved to New York at age 20 and made his Broadway debut alongside Denzel Washington in "The Iceman Cometh" that he started to love his career again.
Butler has since starred in a number of films, including 2019's "Once Upon a Time in Hollywood" and "The Dead Don't Die," which came out the same year.
While looking back at his success, Butler said his mom would be "very proud" of all that he's achieved.
"There are so many things (where) I just go, 'I want to make her proud.' I want to let her live through me and the lessons that she taught me," he told Willie.