Kevin Costner and the rest of the "Yellowstone" cast are officially hanging up their cowboy hats.
On May 5, Paramount Network announced that the hit TV show will end after the second half of Season Five premieres in November.
While our time on Dutton Ranch is coming to an end, Paramount Network confirmed to TODAY.com that the Dutton story isn't going anywhere anytime soon. In fact, a new untitled "Yellowstone" sequel is currently in the works and will premiere on the network in December.
"The Dutton story continues, picking up where 'Yellowstone' leaves off in another epic tale," David Glasser, CEO, 101 Studios, said in a statement. "We are thrilled to bring this new journey to audiences around the world."
While details are slim, "Yellowstone" fans can rest easy knowing the new series is in good hands. It will be led by "Yellowstone" creator Taylor Sheridan, and produced by MTV Entertainment Studios and 101 Studios, the same companies that brought the western drama to life.
"'Yellowstone' has been the cornerstone on which we have launched an entire universe of global hits — from '1883' to 'Tulsa King', and I am confident our 'Yellowstone' sequel will be another big hit, thanks to the brilliant creative mind of Taylor Sheridan and our incredible casts who bring these shows to life," Chris McCarthy, President & CEO Showtime/MTV Entertainment Studios, added.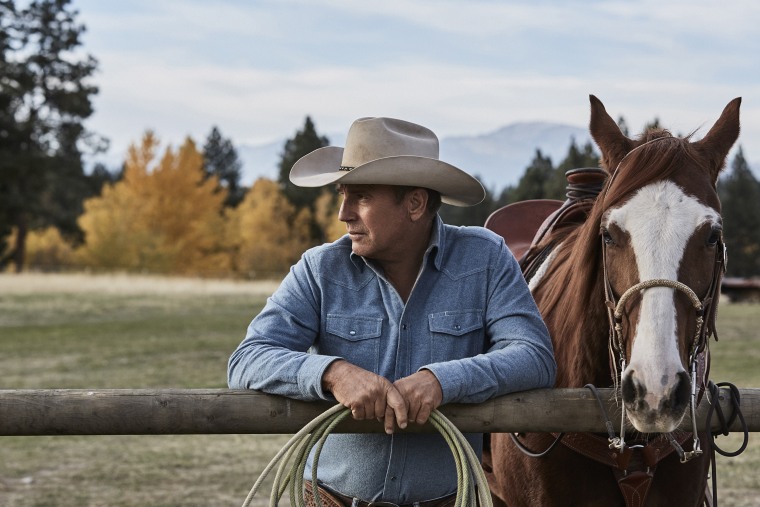 The news comes after fans started questioning the future of the series once Costner, Sheridan and many of the show's cast members missed a scheduled appearance on April 1 at a panel at PaleyFest, a TV festival in Los Angeles.
"People traveled from around the country to sit in the audience and watch Kevin Costner talk about Yellowstone, and half an hour before the event was supposed to start they said he's a no show," Marc Malkin, Variety's senior editor and columnist, said on TODAY.
While Paramount Network President of Development and Production Keith Cox said during the event that he was "very confident" that Costner will continue with the show, Malkin questioned whether that was true.
"He's not saying how much he's going to be involved," Malkin said on TODAY. "Will he be starring on the show? Who knows at this point — it's really anybody's guess."
In February, sources told Deadline and Variety that Costner has reportedly been less and less available for filming. At the time, a Paramount Network spokesperson told TODAY.com in a statement that the company had "no news to report."
"Kevin Costner is a big part of 'Yellowstone' and we hope that's the case for a long time to come," the spokesperson said.