Season Three of Netflix's "Sweet Magnolias" may have you wishing for more time in Serenity, South Carolina. But since there are only three seasons' worth of episodes, you'll have to settle for watching another show like "Sweet Magnolias."
The feel-good series follows three childhood friends who lean on each other as they navigate relationships, their careers and family issues in their small town.
"Sweet Magnolias" has all the elements of the perfect comfort watch: laughter, life lessons ... and cliffhangers.
Below, we compiled a list of comedies and dramas that share "Sweet Magnolias'" warmth. The shows, which include "Virgin River," are streaming across platforms like Netflix, Hulu and Amazon Prime.
Read on to discover a new series that you'll love to turn on when you need a pick-me-up. 
'Gilmore Girls'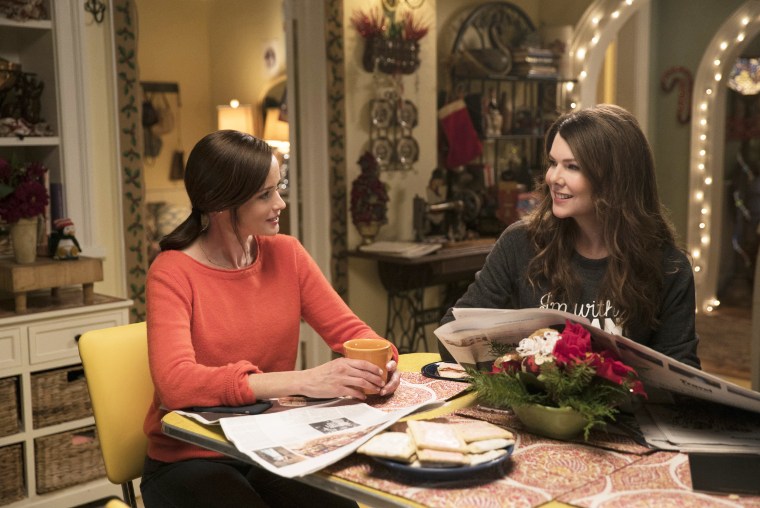 Where to watch: Netflix
"Gilmore Girls" was able to capture the magic of a close-knit community by creating the fictional New England town of Stars Hollow, where main characters Lorelai and Rory Gilmore (Lauren Graham and Alexis Bledel) rely on all of their wacky and fascinating neighbors for advice and support. It's an easy and fun watch that'll make you want to plan a Friday night dinner with friends and family. 
'Hart of Dixie'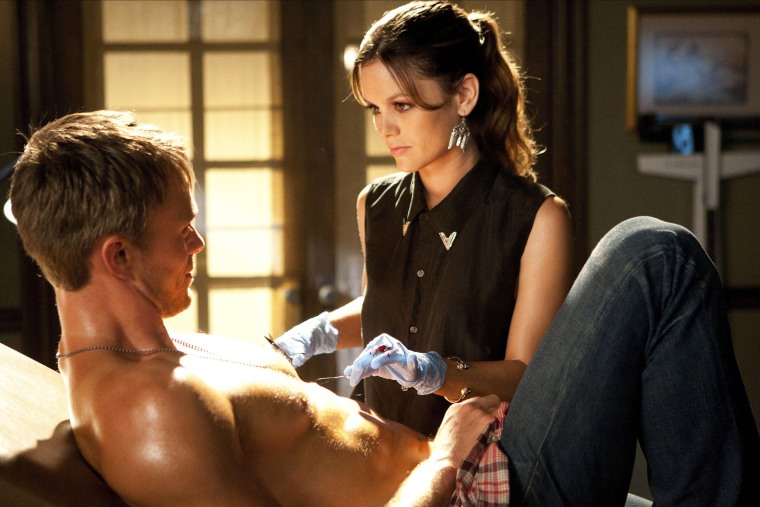 Where to watch: Prime Video
"Hart of Dixie" begins as a fish out of water story when Dr. Zoe Hart (Rachel Bilson) moves from New York City to the fictional town of Bluebell, Alabama. Initially, Zoe struggles to fit in and longs to return to her big city lifestyle before she builds strong connections and starts to appreciate the residents' Southern charm. 
"Schitt's Creek"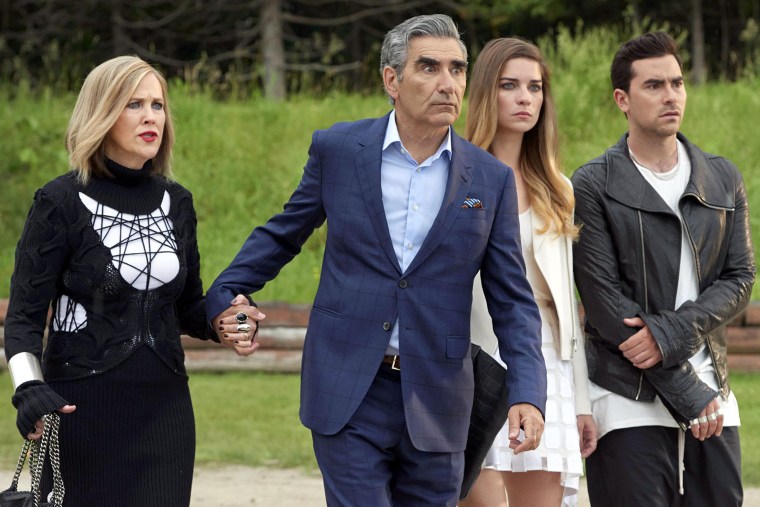 Where to watch: Hulu
When the wealthy Rose family learns that their business manager swindled them and they have nothing left, they must relocate to kooky Schitt's Creek and live in a motel. Each member of the family—Johnny (Eugene Levy), Moira (Catherine O'Hara), David (Dan Levy) and Alexis (Annie Murphy)— finds a way to financially support themselves. They also discover who they are without their riches while befriending the eccentric locals. 
'Virgin River'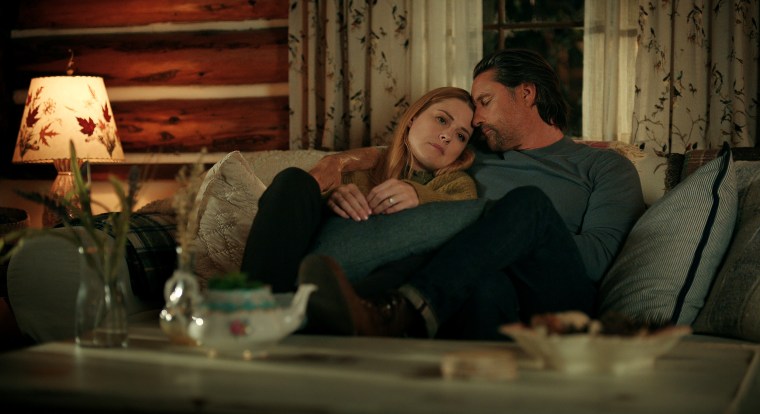 Where to watch: Netflix 
Slightly similar to "Hart of Dixie," "Virgin River" begins with nurse practitioner and midwife Mel (Alexandra Breckenridge) leaving behind her old life and moving to a Northern California town called Virgin River. There, the mystery behind Mel's sudden move unravels and she slowly develops close relationships with members of the community. 
'Heartland'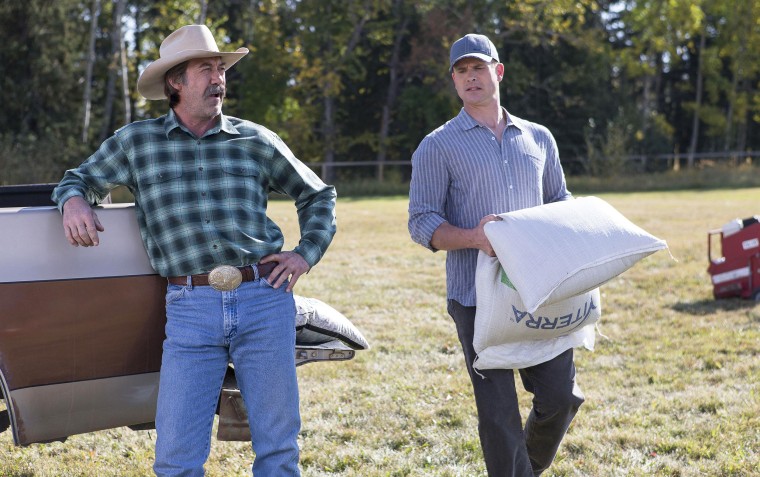 Where to watch: Netflix, Hulu, Peacock, Tubi, Pluto TV and Sling TV
The Canadian series "Heartland," which has been airing since October 2007, has 16 seasons that follow the lives of sisters Amy Fleming (Amber Marshall) and Lou Fleming (Michelle Morgan). The sisters live on their family ranch and face multiple hardships as they find love and try to keep their family together. 
'Friday Night Lights'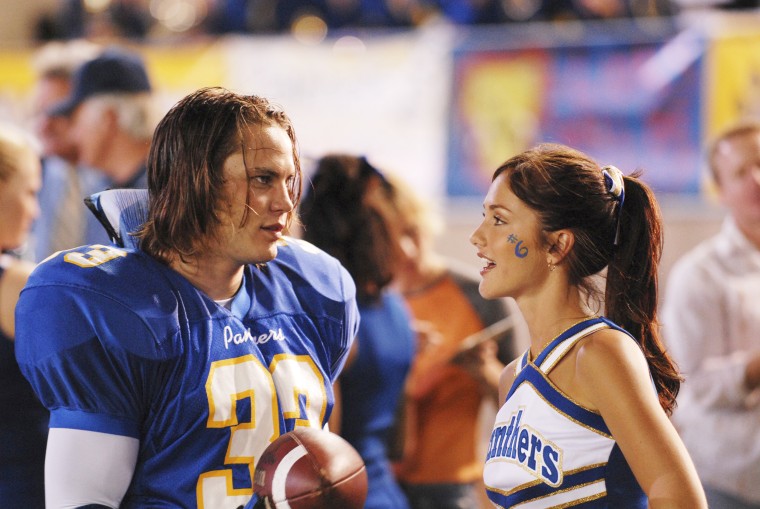 Where to watch: Hulu, Netflix, Prime Video
"Friday Night Lights" will make you laugh and cry as you become invested in the lives of the students, parents and teachers in Dillion, a fictional and rural West Texas town. Even viewers who are not football fans will enjoy the show, which manages to tackle heavy topics and still feature plenty of lighthearted moments. Plus, see A-list stars like Kyle Chandler, Connie Britton and Michael B. Jordan in unforgettable roles.
"Abbott Elementary"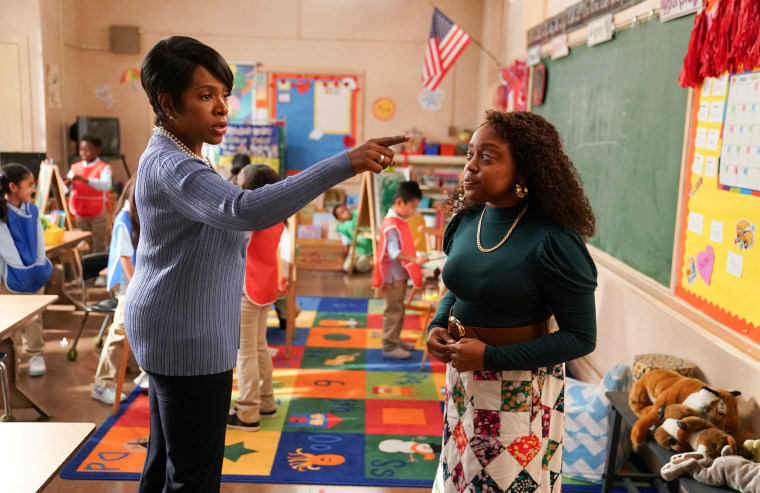 Where to watch: Hulu and Max
Quinta Brunson elevated the mockumentary genre when she introduced the world to "Abbott Elementary," which follows a group of teachers who work tirelessly to ensure their adorable students have everything they need. The sitcom is filled with hilarious characters — Janine (Brunson), Ava (Janelle James), Barbara (Sheryl Lee Ralph), Gregory (Tyler James Williams), Melissa (Lisa Ann Walter) and Jacob (Chris Perfetti) — that work together to keep their predominantly Black elementary school in Philadelphia open. 
'Ghosts'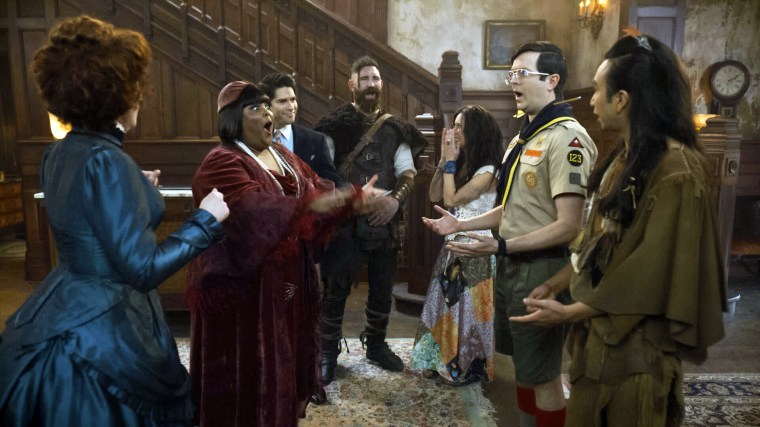 Where to watch: Paramount+ and Pluto TV
"Ghosts" joins the small list of British shows that have had successful American adaptations. The quirky comedy follows New Yorker Sam (Rose McIver) who inherits her family's mansion and moves there with her husband Jay (Utkarsh Ambudkar). Sam soon has a near-death experience that causes her to see and communicate with the ghosts who died on the property. Each ghost has a unique story about their life and death over multiple centuries. 
'Superstore'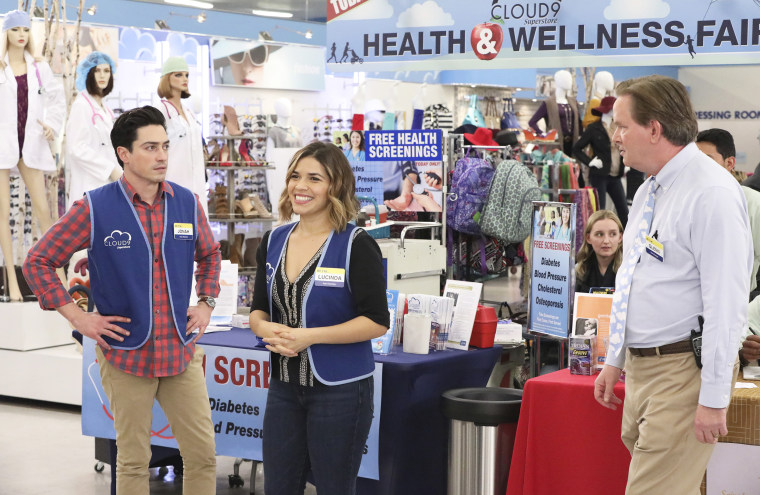 Where to watch: Peacock and Hulu
This underappreciated comedy led by America Ferrera focuses on a group of employees who work for Cloud 9, a fictional chain similar to Walmart. Throughout six seasons, the employees, each with funny and odd traits, must put up with the store's difficult customers and unreasonable corporate execs. They also share glimpses into their lives and dreams outside of work. 
'Parenthood'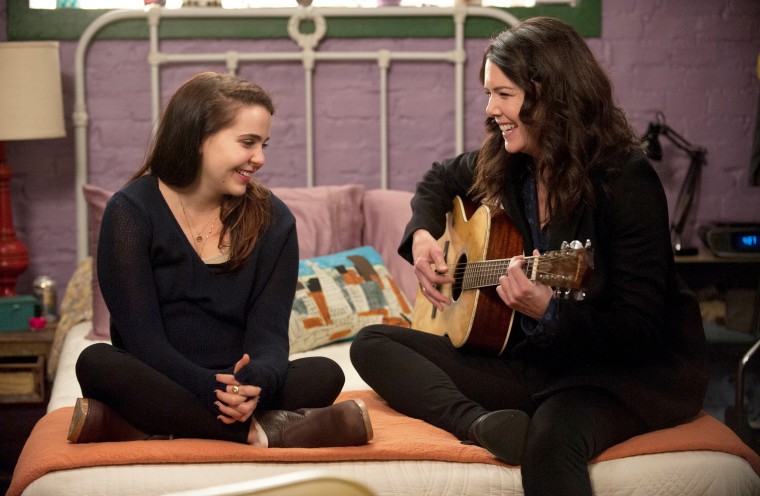 Where to watch: Hulu
Get to know multiple generations of the Braverman family in this dramedy based on the 1989 film of the same name. Each of the four Braverman children — Adam (Peter Krause), Sarah (Graham), Crosby (Dax Shepard) and Julia (Erika Christensen) — learn what it truly takes to be a parent as they raise their own children and lean on each other for guidance.