There might be nine agents on "Selling Sunset" this season, but any true fan knows that the 10th, and often loudest character on the acclaimed Netflix show, is the fashion.
We're talking bejeweled three-piece suits. Metallic chain shirts. Incredibly tall heels. Gloves (worn in the L.A. heat). Capes of all kinds. Barbiecore galore.
All this and more are staples at mid-day work meetings for the California realtors. The daring looks often go beyond any definition of workplace chic, and enter the realm of "Selling Sunset" normal.
So, what does it take to get the "Selling Sunset" look? Prepare to enter the cast's walk-in closets and find out. TODAY.com sat down with a few cast members to find out how else they get ready.
How does the cast of 'Selling Sunset' describe their fashion sense?
The perfect agent outfit, Mary Fitzgerald says, must be two things at the same time: Sophisticated and sexy. "An elevated work-chic," she says.
Bre Tiesi, who joined the cast this season, agrees with Fitzgerald, in that the job calls for a mix of professional and alluring. "I would describe my sense of style as a mix of masculine, dark, edgy, and sexy but classy," she says.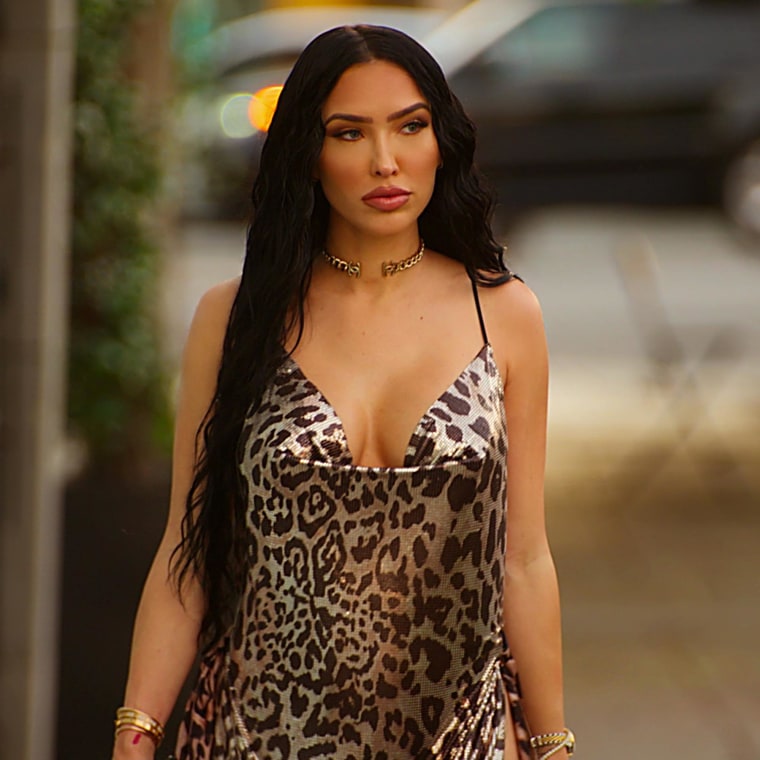 She says her "fashion inspirations" are Lori Harvey, Megan Fox, and Kylie Jenner. "I would trade closets with them any day!"
"I was channeling my inner Sasha Fierce."
Chrishell Stause on her outfit for her first day back to work
Agent Emma Hernan says she loves anything that's sexy and elegant. "I like to, obviously, if it's a (house) showing, add a little business," she said. "But you have to keep it fun and a little different."
After a tumultuous end to her previous season, Chrishell Stause says her outfits were reflective of her attitude going back into work. "When I finally do come back to the office, I wanted to feel confident," she says. "I wanted to have a really wow outfit, and so I wore an Ivy Park one-piece jumpsuit in red. I love Beyoncé. So also I felt like I was channeling my inner Sasha Fierce."
Daytime to nighttime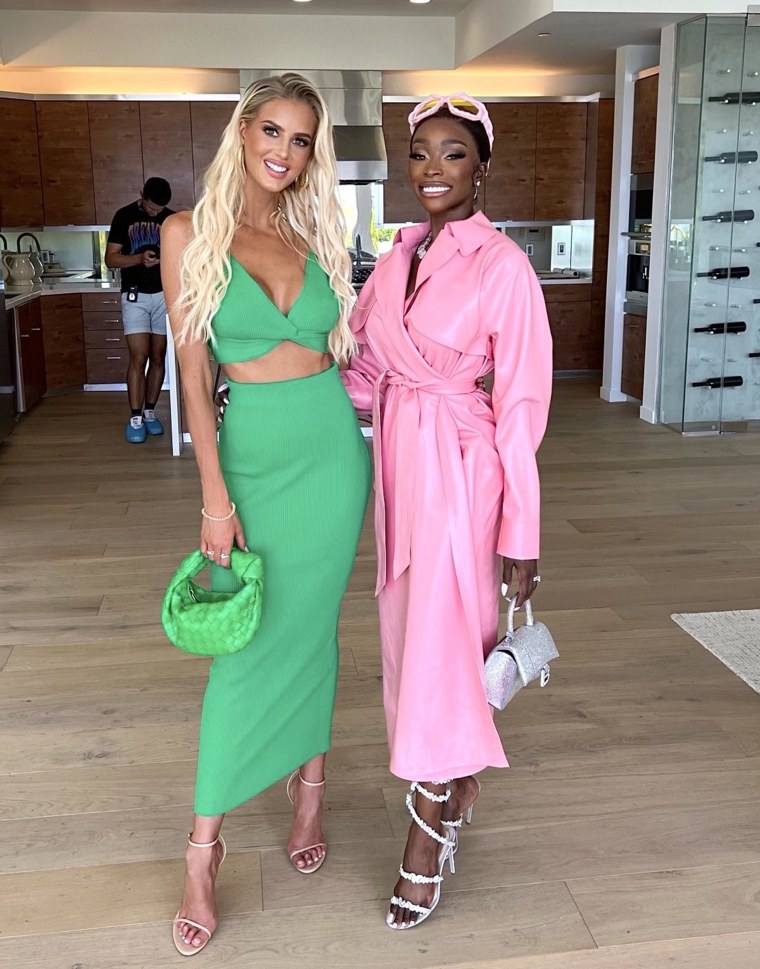 The agents say their outfits have to seamlessly transition from daytime obligations to post-work activities.
"I don't go out that much," Fitzgerald says. "But my favorite thing is to be able to have an outfit that is just a 'wow factor' for work. And then you can easily change it and take off the blazer and it's just like a 'go out' at night (look)."
Fitzgerald says only one versatile garment is needed to make an outfit work from day to night.
"If you're rockin' something simple like a blazer, you add a glove and it looks edgy. You put on like a pair of platform boots, and suddenly you look like a little bit of rocker," she says.
Emma Hernan gave similar advice about the importance of the accessory for aspiring fashionistas ."If you're trying to get into fashion, putting a nice bag or a nice pair of shoes and jewelry can change an entire look of an outfit," says Hernan. "I love adding my favorite white Chanel bag, honestly is a fun little pop. And then I love any type of Gucci jewelry, Chanel jewelry, it changes the whole vibe."
Yes, they really dress like that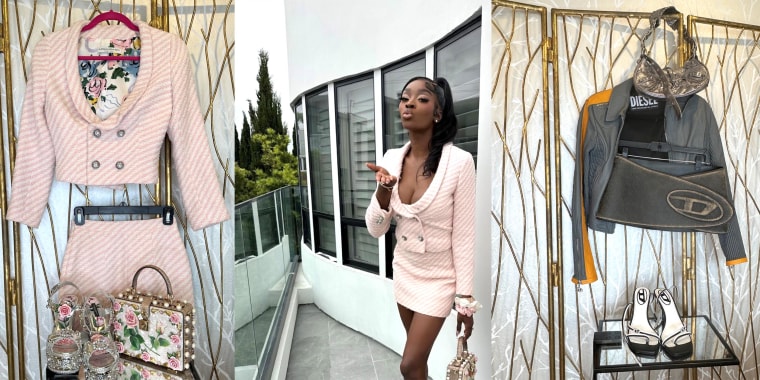 In case you're wondering, which you probably are: No, these looks are not for show. Tiesi says that her "Selling Sunset" outfits reflect what she wears off "Selling Sunset."
"I'm very consistent," she says. "I'm always extra AF — the only difference is that I wear a lot more sweat suits at home and when I'm running errands."
Hernan says that what she wears has always been important to her. "I've always loved fashion. I've always loved getting dressed up. And I feel like my fashion is definitely one of those things where you know, I can run upstairs and just whip an outfit together right now, I don't plan it out," Hernan says. "It's one of those things where I feel like sometimes it just happens."
Choose your shoes wisely (and fashionably)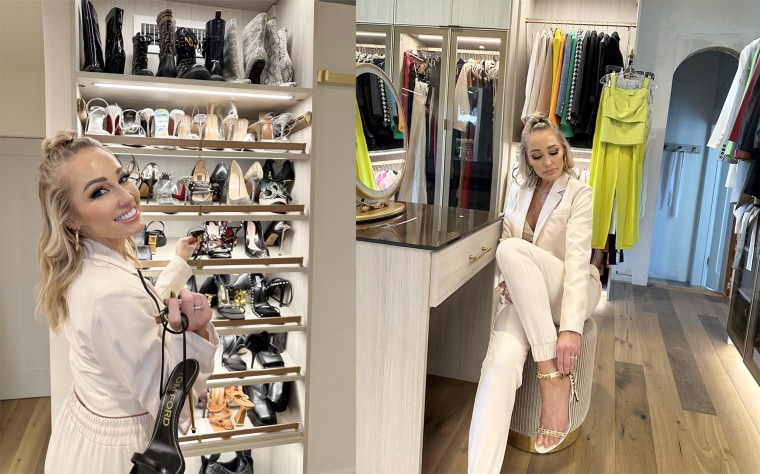 Being on your feet all day can be hard enough on its own, without adding platform shoes into the equation. As an agent, it's important to pair your heels with your schedule for the day.
"I have definitely had to choose my heel selection based on how large of a house I'm showing," says Fitzgerald. "Some of my heels are a lot more comfortable than others."
Her Valentinos are her go-to for comfort. "They're probably my most comfortable heels. I can wear those things all day long," she says.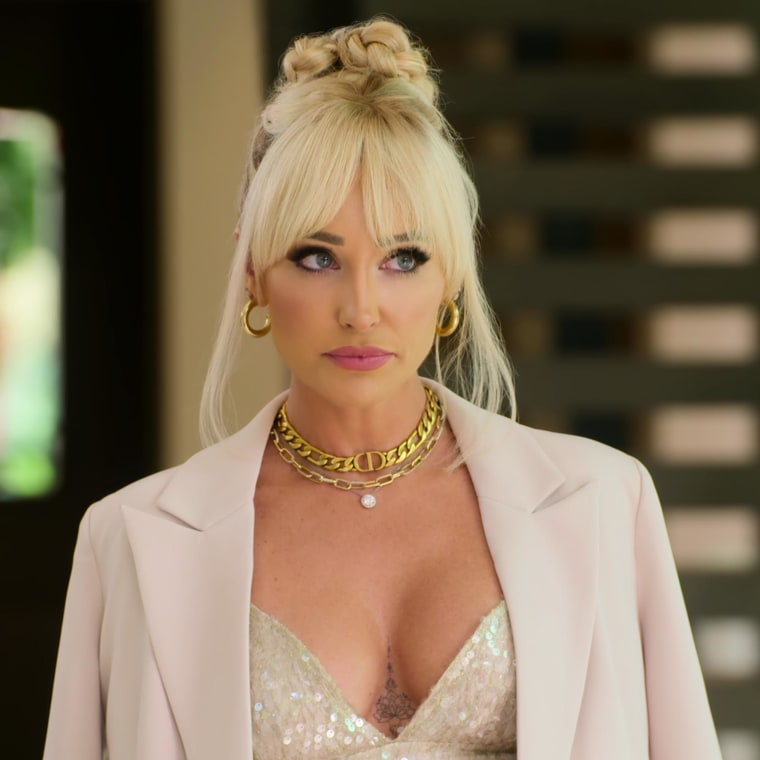 Taking risks is just part of the job
According to these fashionable agents, you don't need to ace the test every time. "I just like to take risks," Chelsea Lazkani says, describing her look as "camp, camp, camp."
"I like to dress to my mood. I obviously love to dress very sexy and feminine and Barbie-esque. But I'm all over the place. I style myself. I dress myself. So everything is very much curated by me," she says.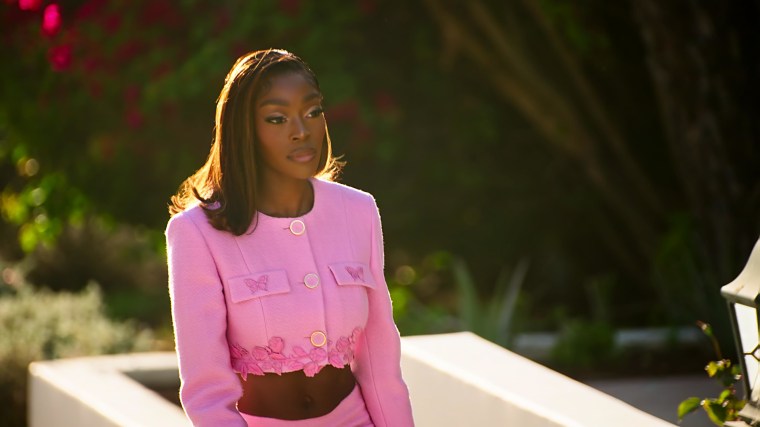 Just because something works one day doesn't mean it'll work the next.
"I may love a look. And then two weeks later was like, why are you wearing that? I don't think fashion has to be perfect. I think fashion is all about self expression and taking risks and having great fashion days and then having some moments (where) like, that wasn't so great. But how would you know if you don't try?"