Moira Rose and her bébé had a joyous reunion in Paris.
Dan Levy shared a smiling selfie on Instagram on March 3 with his television mom, Catherine O'Hara, when the stars of the beloved comedy "Schitt's Creek" got together at Paris Fashion Week. He simply captioned the photo with an emoji holding back happy tears.
Levy, 39, and O'Hara, 69, spent some time together at the Loewe fall-winter 2023-2024 ready-to-wear runway show at the Chateau de Vincennes in Paris.
O'Hara played the eccentric former soap opera star Moira Rose and Levy played her spoiled son, David, on the show, which depicts a wealthy family that loses its money and moves to Schitt's Creek, the small town it once purchased as a joke.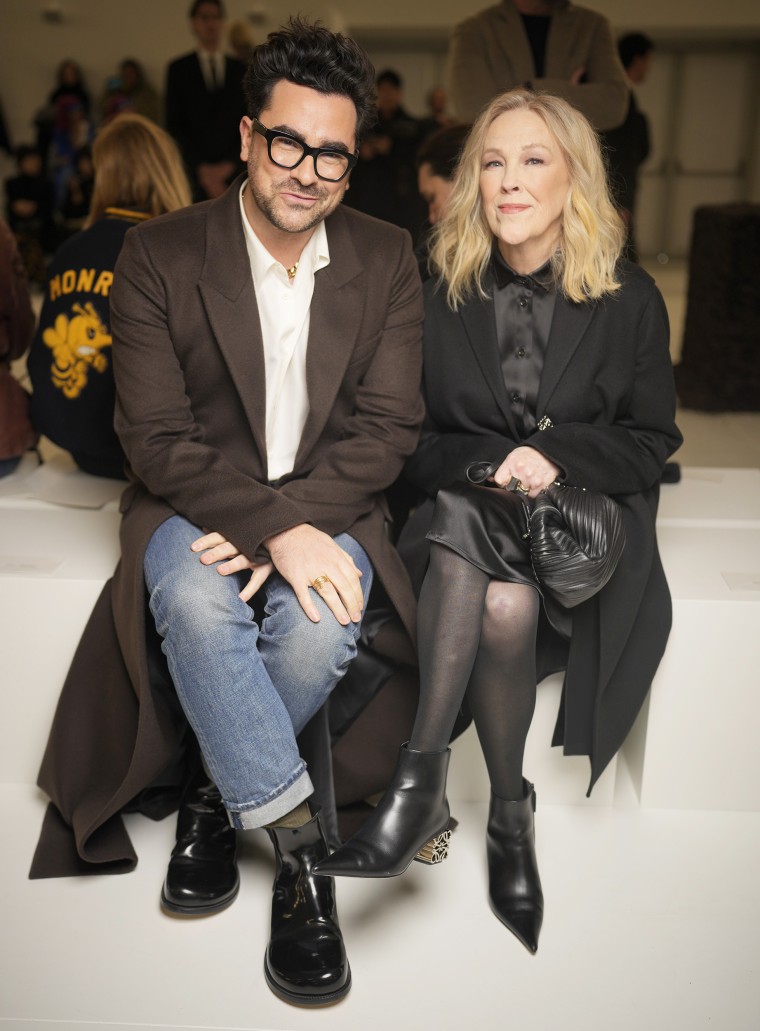 Levy's real-life father, Eugene Levy, played his television father, Johnny Rose, on the show, with Annie Murphy as daughter Alexis Rose.
The show ran for six seasons from 2015 to 2020, and fans were loving seeing O'Hara and Levy together again.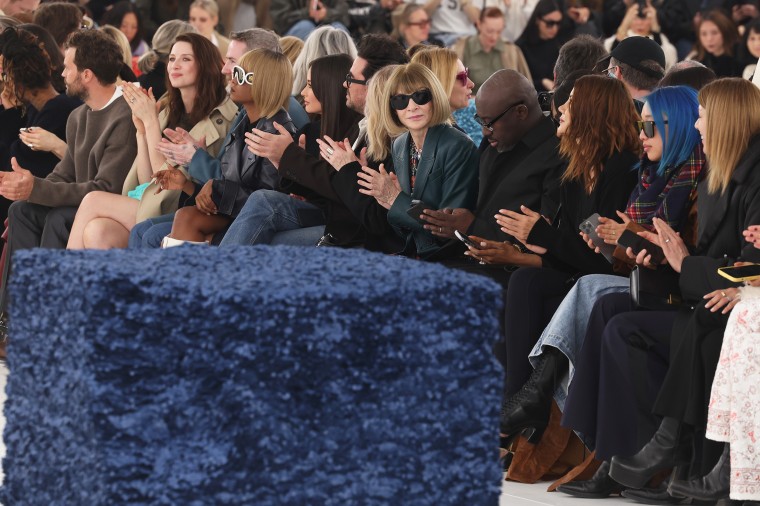 "Did she take her bebé to France?" one commenter wrote in reference to Moira Rose's odd pronunciation of "baby" on the show.
"Beautiful bébés," another person wrote.
As for an actual "Schitt's Creek" reunion, Levy told People last year that the chances are "TBD, but a TBD with an exclamation mark on the end."
"My hope is that one day we can all get together," he said. "I see these people all the time. We're in constant contact with each other. So the love is there. The desire to work together is there, and the desire to tell more stories is there."