John Stamos is ready to put the bit to rest that he's the father of Rob Lowe's youngest son, John Owen Lowe — while sneaking in a compliment for himself.
On April 6, the former "Full House" star made a surprise appearance on "The Drew Barrymore Show" while the elder and younger Lowe were guests. Stamos explained in a pre-recorded video message that he was there to "stop the madness" and clear the air about John Owen Lowe's lineage.
Fans of the father-son duo, who star together in the new Netflix comedy "Unstable," know by now that John Owen Lowe, 27, loves nothing more than trolling his dad on Instagram.
One recurring gag younger Lowe does? He inserts Stamos' face over Rob Lowe's face in many a Father's Day and birthday tribute. 
In his video, Stamos addressed John Owen Lowe's funny social media posts — while sneaking in his own jab at the former "West Wing" star.
"Johnny, the bit about me being your dad, it's funny and people get a good kick out of it, but it's getting a bit old," said Stamos.
"I'm tired of explaining that, no, I'm not really his dad, I'm a better looking version of his (father), you know?" he added.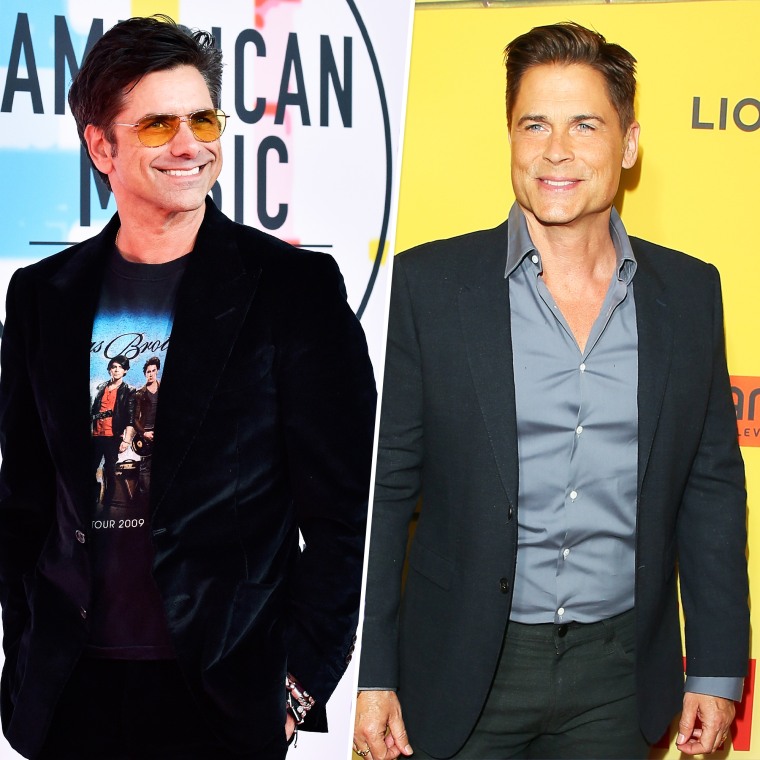 To help prove his point, Stamos brought along the results of a DNA test. "So, Drew, if it's okay with you, Johnny and I did a 23andMe test and I'd like to read the results live on your show and stop this madness."
Stamos opened the envelope, glanced at the results and then paused for hilarious effect. "You know, I don't need to prove anything," he said way too brightly. "Good luck with the show, guys."
Stamos was then seen handing the envelope to someone off-camera, and instructing them, "Burn it!"
Prior to Stamos' hilarious cameo, Rob Lowe revealed that his son also swaps his face for Stamos' when he's not on Instagram. "He does that to our Christmas cards," said Rob Lowe. "He won't stop."
"I'll never stop," his son confirmed.
Just last month, John Owen Lowe wished his dad, 59, a happy birthday with a photo showing him and brother Matthew posing with their Stamos-faced father.
"Happy Birthday, pop. Love you," he wrote.
"Never gets old!" his dad responded.
Even Rob Lowe's wife of more than three decades, Sherly Berkoff, got in on the joke, commenting, "Never looked better. Happy birthday."
Of course, not everyone can tell Stamos and Rob Lowe apart.
In 2016, Stamos posted an Instagram video of himself speaking with a fan who mistook him for Lowe while he was on vacation.
"What's my name?" the "General Hospital" alum asks the excited woman.
"Rob Lowe," the woman says.
"That's right, yeah. Hi!" says Stamos, who used the hashtag #AwkwardVacationMoments.