John Stamos and Rob Lowe are two hunky 50-something guys from our 1980s (OK, and '90s, and millennial) dreams. They've both got incredible cheekbones, great hair and dimples to drive you wild.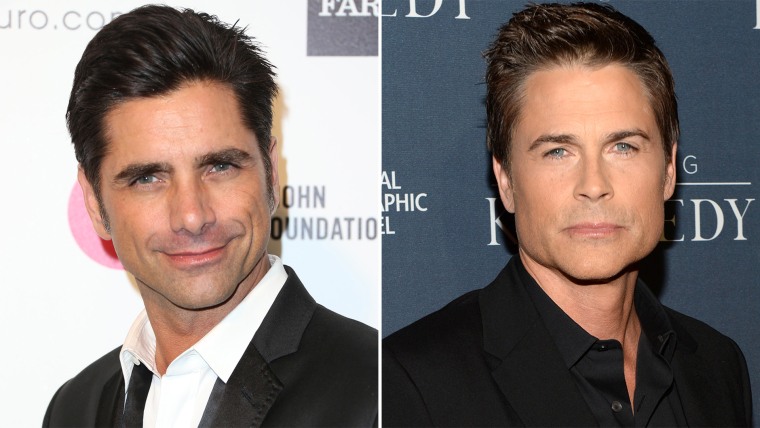 So we totally sympathize with a fan who, as Stamos revealed in an Instagram video Thursday, got them confused.
MORE: Rob Lowe on fatherhood and kids: 'There's nobody I would rather be with'
"What's my name?" he asks the slightly breathless woman.
In an accent that makes us think of warmer climes, the woman responds, "Rob Lowe."
"That's right, yeah. Hi!" says Stamos, who tagged the video #AwkwardVacationMoments.
The only surprising thing about the whole thing, really, is that it doesn't happen more often. After all, last August at the Television Critics Association's summer gathering the two parlayed from the stage and the audience.
MORE: John Stamos brings cheer to kids with serious illnesses — see the sweet photos
"As a founding member of Jimmy Kimmel's Handsome Men's Club … I am looking forward to the time John makes it in," People reported that Lowe, joked at a panel. "There is a rumor —"
From the back of the ballroom, Stamos interrupted, "Rob, tell the truth, we've dated for years!"
Have mercy!
Follow Randee Dawn on Twitter.