The inspiring story and breathtaking voice of a new "American Idol" contestant has even sent Lionel Richie into tears.
In an audition clip shared on the "American Idol" YouTube channel March 2, Elijah McCormick from Raeford, North Carolina, told judges Richie, Katy Perry and Luke Bryan that he had been singing since age 6 but "really fell in love" with singing in high school, just before a severe car accident uprooted his life.
"June 8, 2019 is when (the car accident) happened," he explained in a prerecorded video. "I walked the stage and it happened two or three hours after graduation. The last thing I remember is dropping my friend off at her house and I was only a mile away from home."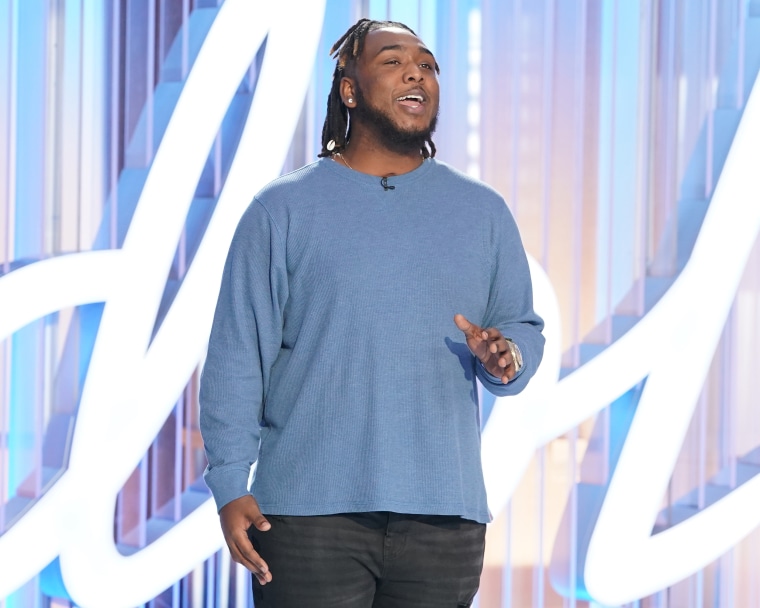 The singer flatlined a total of nine times after the crash happened, both while being airlifted to the hospital and again while undergoing surgery on the operating table.
His mother, Teshauna, made an appearance in the video as well, saying, "(I) really don't know where I would be if he hadn't made it."
McCormick was in the hospital recovering for 79 days, having about 10 surgeries, including open heart procedures and dialysis.
"I'm just thankful to be here honestly, so thankful for the guardian angels that were around me that day," he said.
Even through the scariest of times, McCormick expressed that getting back to singing was top of mind.
"I remember the first time he was able to talk," Teshauna recalled. "His first question to me was, 'Momma, can I still sing?' And so he tried to sing a song."
Given another chance at life, the 21-year-old said he "was not supposed to be here," adding that he plans to now fulfill his purpose and give his "American Idol" audition all he's got.
As he began his rendition of "Bless the Broken Road" by Rascal Flatts, the judges started to look around as if already preparing for an emotional journey.
McCormick's smooth voice quickly filled the room, as he showed off an impressive range and tone with several vocal runs. Continuing to listen attentively, Richie wiped tears from his eyes and leaned back in his chair to take a deep breath.
At the end of the performance, Richie gave the singer a standing ovation and walked over to personally give McCormick a hug, as did Perry and Bryan.
The judges then compared his singing to the late Willie Spence, a former "American Idol" star on Season 19 who died in a car crash in October 2022.
"That's what got me," Richie said when Bryan brought up the comparison.
"I mean you hit one of those notes and I thought of Willie, and from then on I couldn't recover," Richie said, wiping his eyes. "I was trying to look very dignified, and then you beat me up some more. But let me tell you this, God brought you back nine times for you to do something amazing. I'm so glad you're here with us and that was just one of those moments in my life I will never forget."
"Oh man," McCormick reacted, appearing to also start getting emotional.
"Elijah, do you understand that this is the beginning of your story?" Perry asked.
Perry wondered why he chose "American Idol" as the next step in his journey, and McCormick revealed that his mom actually signed him up to try out before the accident.
"Before my accident, I had my ID number and everything," he added.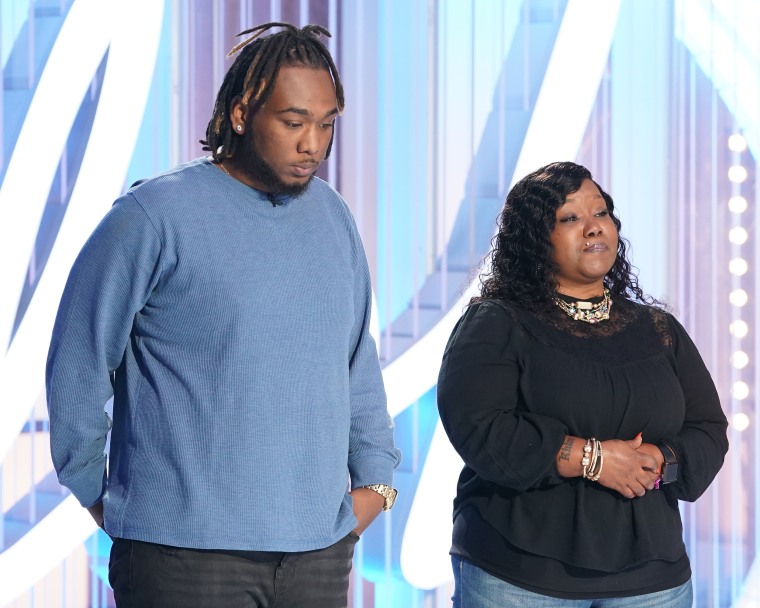 The judges then asked McCormick to bring in his mom, who came with him to the audition.
Standing beside her son, Richie addressed her: "Momma, let me just say to you, your son, when he opens his mouth, is divine. God brought him back for a reason. There is a purpose in his life and it starts right on that oval."
Richie referred to McCormick as the "golden child," which McCormick then revealed was his nickname at the hospital because his hair was "gold at the time," to which Richie and Perry got out of their seats in shock.
The event that followed was almost a given: McCormick got a "yes" from all three judges, sending him straight to Hollywood to continue his journey on "American Idol."