On "Beverly Hills, 90210," Tori Spelling and Jennie Garth's characters had their up and downs. But the real-life ladies who played Donna and Kelly appear to be best friends for life!
How can we be so sure? Well, just take a look at the heartwarming, hilarious array of photos Spelling, 44, posted in honor of Garth's 46th birthday on April 3 (click on the photos to scroll through):
Yep, there they are through the years: fresh-faced on "90210," wearing workout spandex that's so '80s retro it hurts, and even holding a baby (Spelling is a mom of five, Garth a mom of three). Aww.
And Spelling's message is even sweeter, noting that Garth has always been there to hold her hand and be "my constant" since they were teens.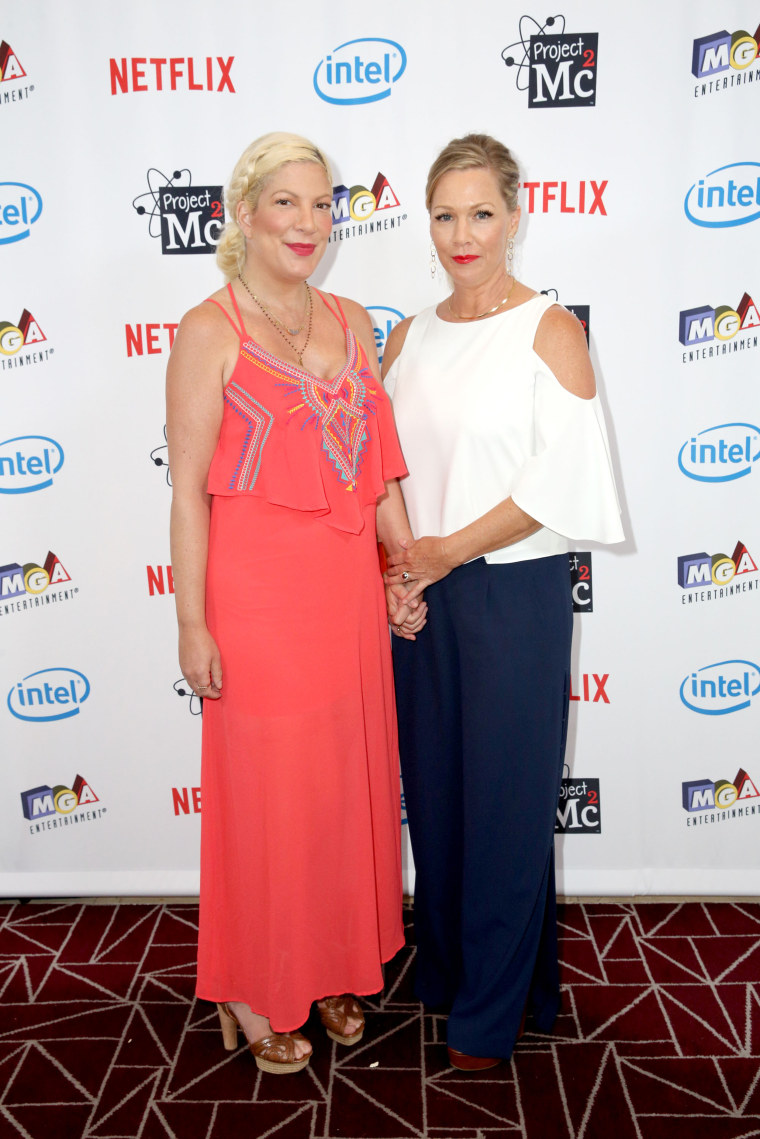 The original "Beverly Hills, 90210" ran from 1990-2000, and over those ten years the ladies clearly forged a close, deep bond.
Looking closer at Spelling's note, it looks like there's even more good times for the pals to come. She's included the hashtag #our2ndchapterwillbeourfinest — undoubtedly a reference to their in-development series for CBS.
There's no name for the new show, but according to People magazine it will star Spelling and Garth as versions of themselves, and be loosely-based on "90210."
Just tell us when and where, and we are totally there!
Follow Randee Dawn on Twitter.