The summer fun is in full swing on TODAY with yet another big concert on the plaza.
Country crooner Thomas Rhett took the stage Friday for our Citi Concert Series and belted out a few big hits and one new number. But the "Star of the Show" singer wasn't the only star of this show!
His daughter stole the spotlight — and Hoda Kotb's heart.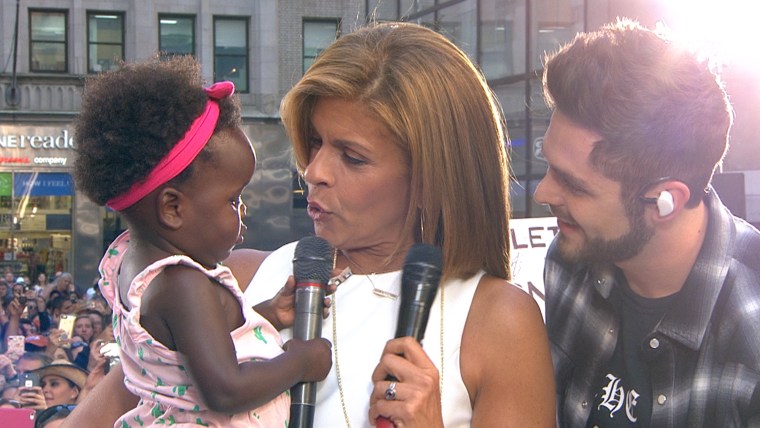 Hoda is a big fan of Thomas Rhett's music, but she shares a bigger bond with the singer and his wife, Lauren Akins. Just a couple of months after she adopted her baby girl, Haley Joy, they adopted Willa Gray.
"They asked me to give you parenting advice," the TODAY anchor told Thomas Rhett during a Facebook Live chat. "But I was actually going to ask you for some."
And he really delivered!
"I've been a dad for right at three weeks so I don't know how good my parenting advice is, but to me, I just think it becomes a new normal," he explained. "You live your life so long just caring for yourself or caring for one other person and then you bring a child into it, and it's a whole different ball game. For us, we just try to soak it in and really pay attention and watch her grow up and try to remember all the little subtleties."
While he said that's "not really advice," it sure sounds important to us.
As for Haley Joy and Willa Gray, Thomas Rhett liked the sound of their names together.
"They should probably be best friends and start a band," he said.
That girl group hasn't even started yet and it's already getting bigger. Thomas Rhett's wife is 29 weeks pregnant and they're expecting another girl.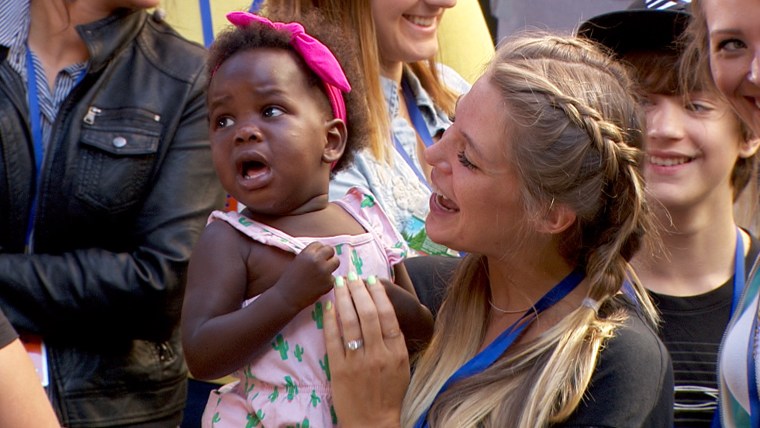 They found out about about that happy news while they were in the process adopting Willa Gray. Life is certainly good for this rapidly growing family.
RELATED