There's a brand-new trailer for "Star Wars: The Force Awakens" in town, and it's got millions of fans' eyes wide open.
At a little over two-and-a-half minutes, it focuses on a loner who answers the question "Who are you?" with the answer "I'm no one," a vision of Stormtroopers (including one who appears to change sides) and dark, angry villains glowering at the screen. But there are also thrilling aerial chases, the return of Harrison Ford as Han Solo and a soaring soundtrack.
Over 7.5 million people have already watched it since it posted on YouTube Monday — one of whom was the movie's star Daisey Ridley (who plays Rey). An Instagram video of her watching the trailer from her bed shows her running the gamut of emotions, from laughter to tears.
Same for co-star John Boyega, who went head over heels in excitement:
We sense their feelings are shared with millions of fans. Join the alliance and check out the trailer now!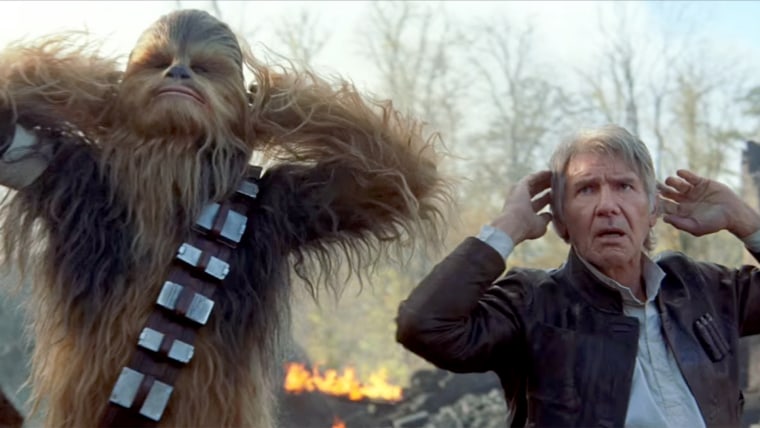 "Star Wars: The Force Awakens" opens in theaters on Dec. 18.