If you pride yourself on watching all things true crime, then chances are, you've already binge-watched Skye Borgman's documentaries.
Borgman is behind viral Netflix hits like "The Girl in the Picture," "Sins of Our Mother," both released in 2022, and most famously "Abducted in Plain Sight," which came out on Netflix in 2019.
Borgman's true crime whirlwind began when a friend handed her a copy of a book by Jan Broberg. Broberg, now well known as the subject of Borgman's documentary, "Abducted in Plain Sight," had no online presence at the time, making her story hard to track down, Borgman says. But once Borgman had the book in her hands, she knew Broberg's story needed to reach a wider audience.
"The first true crime doc that I was really a creative force behind was definitely 'Abducted in Plain Sight,'" Borgman tells TODAY.com. "I worked on a few other shows before as a director of photography or working in different roles on shows, but 'Abducted' was absolutely the first one where I found a story and I thought that the story was one that needed to be told."
Broberg was thrust into the spotlight after Netflix added Borgman's documentary onto its streaming service in 2019, which shares the shocking story of how a family friend kidnapped Broberg twice over several years, first when she was 12 and again at 14.
Borgman has since gone on to serve as director, cinematographer and producer on fan-favorite true crime series such as "A Friend of the Family," "The Sins of Our Mother" and "The Girl in the Picture."
How Borgman finds her stories
Even with the success of her documentaries and series, Borgman tells TODAY.com she still spends a lot of time tracking down stories, especially through word of mouth.
"My ideas come from all sorts of different directions," Borgman says. "There's a lot of times where people will contact me with an amazing story, just everyday people, but also networks or production companies might have a great idea that they're looking for someone to put their creative head into.
"So it's really keeping eyes open 360 degrees to really see what's out there and see what what strikes me as a story that I want to be telling," she continues.
Borgman says the most important part of choosing a story to turn into a documentary is making sure the story is survivor or victim-forward.
"I'm open to telling stories that have been told before, but from a different perspective," she says. "If I can tell a story that is very much about how somebody got through something or how somebody is now, that's very, very interesting to me."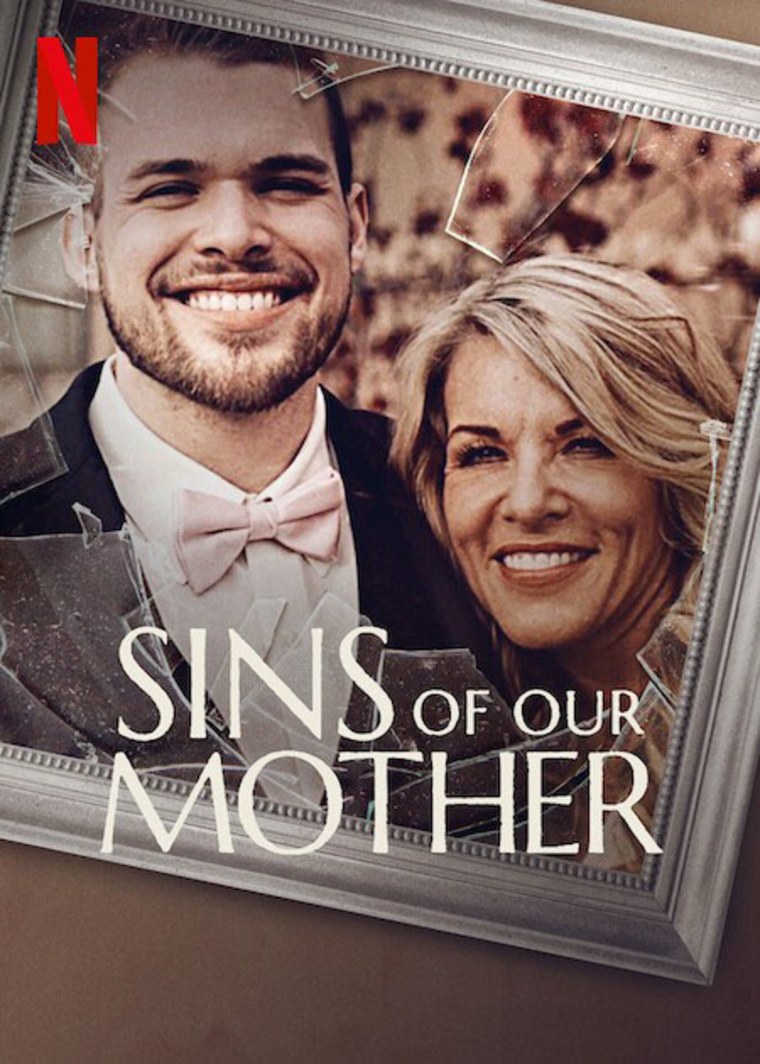 She pointed to her documentary series, "Sins of Our Mother," which focuses on Lori Vallow, who has been charged with killing two of her children. Vallow has pleaded not guilty to the charges, and is scheduled to stand trial this year.
While Vallow's case has received widespread media attention, Borgman's series features several interviews with Colby Ryan, Vallow's surviving son.
"Looking at that story from Colby, his perspective was important to me. Colby is her son, her only remaining child, and his family has been devastated," she explains. "I mean, his mom most likely is going to spend the rest of her life in prison, his brother and sister are gone, the man who he really thought of as his father was murdered. There's a lot of loss that he's experienced."
Borgman says she also likes spotlighting stories that haven't been featured in the news, like "Abducted in Plain Sight."
"I like telling people stories that maybe nobody's heard about, because it gives a voice to people who may need their voice enhanced in order to find somebody, or open up people's minds, or change the way laws are," she says.
How viral success factors into her process
Borgman says a show's success doesn't factor into her decisions onto what to create next.
"It really comes down to the experience with the people, the experience of making the show and what and how these people feel about that show being made," Borgman says.
While her works have gone on to become staples in the genre, she says she'd never intentionally set out to create a true crime documentary.
"I guess it's sort of naïve to say it, but I don't think of true crime as my space," Borgman says. "I think of telling these complex stories, telling these layered stories."
"I think it really came about in this fascination with humanity and recognizing that the crime space has every shade of gray, in terms of you see the best of people, and you see the worst of people," she adds. "Looking at that spectrum of the human condition is really fascinating to me — how far people will go to protect themselves, how far people will go to protect others. What really drives me is figuring out how people work."
Borgman says it wasn't until after the release of "Abducted in Plain Sight" that she discovered people were categorizing it as true crime. "It wasn't something that I set out to do, to make this a true crime film," she shares.
The cult following of "Abducted in Plain Sight" inspired the series "A Friend of the Family," a dramatized retelling of the true story of Broberg's abductions. Borgman and Broberg served as consulting producer and producer, respectively, on the Peacock series.
How she centers survivors in her work
For Borgman, staying in constant communication with survivors and their families is key to her storytelling.
"I truly believe that the shows that I make are, in one sense or another, somewhat therapeutic or cathartic for people," she says. "I believe these stories make a difference to the families."
"I also feel these stories make a difference to the audience and that they can can learn something from it, or they can see a bit of themselves possibly in these stories or have a little bit more compassion," she continues. "It's having the sense that there is some good that can come out of the sharing of these stories with the participants, as well as with the audience, that definitely helps me continue."
Watch Skye Borgman's documentaries on Netflix
"Abducted in Plain Sight"
"Girl in the Picture"
"Sins of Our Mother"
She tells TODAY.com she thinks the debate among true crime critics, who argue some shows can humanize the perpetrators or re-traumatize the victims and their families, is an important conversation to have.
Borgman says a lot of victims don't want to be on camera or don't want their stories told, and that directors and producers need to pay attention to that.
But others do want their stories told. As a filmmaker, she sees it as her responsibility to be in communication with them and give them a platform.
"I think the way the way to address that and the way to continue doing these kinds of works is to involve as many of the victims and and honor as many of the victims as we can," she says. "A lot of them do want their stories told so I think it's a constant, diligent awareness that we have to have, and a constant communication with people whose stories we're telling."
How she got her start — and what's next
Borgman tells TODAY.com her love of documentaries started with her father's subscription to National Geographic.
"Getting these magazines on a monthly basis and seeing this whole new world that I had no idea existed, it just got me really interested in the world outside of Klamath Falls, Oregon, where I grew up," Borgman tells TODAY.com. "From a very young age, I was interested in learning about different people in different cultures and different worlds."
Borgman says she majored in theater in college because she loved storytelling, and then traveled for about five years before she asked herself, "What can I do really, that combines traveling and public storytelling and experiencing things that I don't know about?"
"It really landed on on documentaries and that's what started it for me," she says.
Borgman reveals she has a four-part series coming out this summer on Discovery+, and she's in production for a separate series on Netflix, in addition to constantly developing and planning her next ideas.
"These projects sometimes take take a while to get going," she shares. "So I'm working on one and thinking about what the next one is all the time."