Time to buy more tissues!
Tuesday night's season premiere of "This Is Us" served as a good reminder that there's just no way to watch the family drama without shedding a few tears — and then shedding a few more. (And then just giving in to a full-on ugly cry, because there's really no point trying to hold it in when Jack ... OK, no spoilers!)
Jimmy Fallon gets it, and in this "The Tonight Show" clip, he reminded us that some people have it even worse.
At least we can openly weep from the comfort and privacy of our own homes. But what about the crew members who see the plot unfold right in front them?
Well, in the case of the sound guy Fallon portrayed, the waterworks interrupted a vital scene between stars Sterling K. Brown (Randall) and Chrissy Metz (Kate).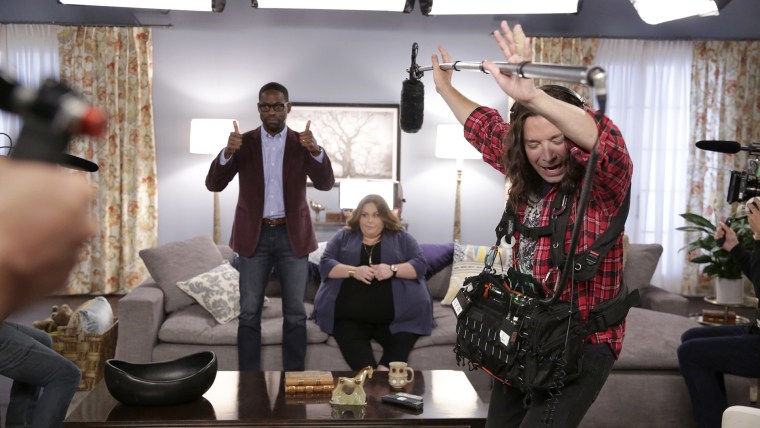 "I'm the reason that dad died and we all know it," Metz said in the scene, harking back to similar conversation from last season. "And it's not something you can forget or get over."
"Dad wouldn't want ..." Brown began before breaking off and adding, "I'm sorry, is someone crying?"
Bawling would have been a better way to describe the sniffling, snorting and gagging — and completely relatable — reaction coming from Fallon, who just could not get it under control.
At first it annoyed the rest of the cast and crew, until, in a hilarious turn of events, the inevitable tide of "This Is Us" emotion hit them, too.
Lesson: No one is immune!