Michael Jackson was a talented thriller in many ways. But as an aspiring comedian, he clearly needed some work, at least according to a memory Oscar-winning actor Russell Crowe shared in The Guardian Sunday.
"For two or three [expletive] years," Crowe reported, he kept on getting prank phone calls from the King of Pop, who then told terrible jokes.
It all started after the notoriously irascible actor (who was quoted earlier this year as saying women should "act their age" in the movies) won his Oscar for 2000's "Gladiator." After that, Crowe's name and face suddenly had a level of success that made life uncomfortable: "Even walking down the street was a pain in the arse," he said. "People want a piece of you ... Suddenly I was destroying people's hopes and dreams if I said 'no' to something. It was rather intense."
Enter Jackson, who started calling.
Said Crowe, who is currently promoting his directorial feature debut, "The Water Diviner," "I never met him, never shook his hand, but he found out the name I stayed in hotels under so it didn't matter where I was, he'd ring up [and] do this kind of thing, like you did when you were 10, you know, 'Is Mr. Wall there? Is Mrs. Wall there? Are there any Walls there? Then what's holding the roof up? Ha, ha.' You're supposed to grow out of doing that, right?"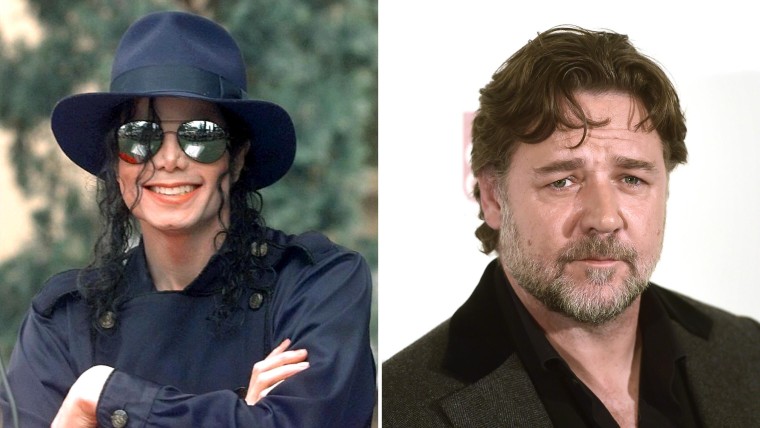 So many questions go unanswered from this little anecdote — for one thing, that joke doesn't get told unless there's some secondary participation. Did Crowe play Jackson's straight man? Did he tell any of his own jokes? And perhaps most importantly: What were the other jokes?
The world may never know. But at least we're all on the alert now — Russell Crowe takes bad jokes very seriously.