It's happened three times before, and it's bound to happen a fourth time this Sunday: Ricky Gervais is going to seriously annoy some of our most beloved celebrities as host of the 73rd Golden Globe Awards ceremony.
As he proved as Globes host in 2010, 2011 and 2012, Gervais can hone in like a laser on the most sensitive topics and turn them into comedy. And it was evident in his interview with TODAY's Matt Lauer Friday that he hasn't changed a bit.
MORE: Gervais' shots among Globes' best, and worst, moments
"You do have to address things," he said. "But I'm never trying to undermine the moral fabric of America. I'd rather people laugh than gasp. But if they gasp that's good, too."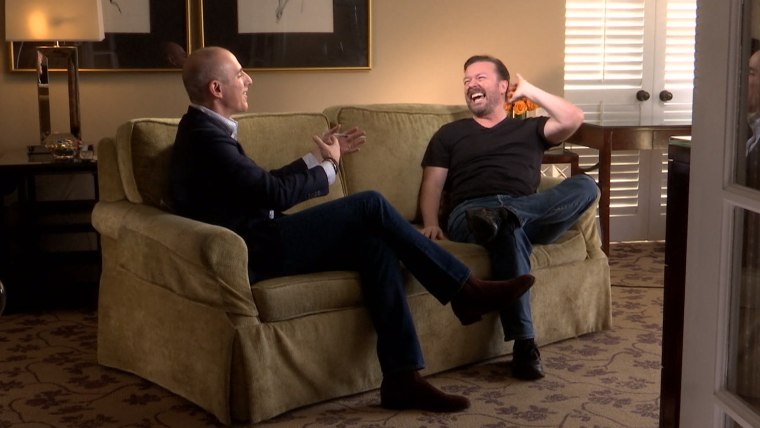 Anyone working with Gervais should be wary — even the network airing the live event. "I've got to bite the hand that feeds me," he said. "I've got to have a go at NBC, at the Hollywood Foreign Press — with good humor."
That's partly his personality, but also that he wants to make good TV. "I don't want this nauseating, backslapping 'aren't we all great' ... yeah, we know we're all great. It's entertainment, it's fairyland, it's TV, this isn't real, we're ... not saving lives."
MORE: Ricky Gervais asked back as 2012 Golden Globes host
Just don't ask him to share any of his jokes. Lauer attempted to get Gervais to acknowledge who he'd be talking about "just with your eyes," and even demonstrated what that might look like. Gervais just burst into laughter.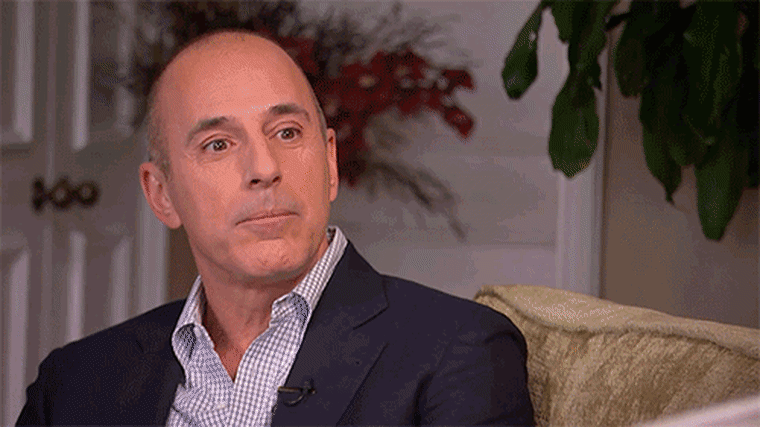 In the end, there's only one thing for certain: "Not everyone will like it," promised Gervais.
"The 73rd Golden Globe Awards" will air Sunday at 8 p.m. ET on NBC.
Follow Randee Dawn on Twitter.