They may have said "Bye, Bye, Bye" in 2002, but all five members of 'NSync reunited on Monday to receive a star on the Hollywood Walk of Fame.
It was the first time in nearly two years that Justin Timberlake, Lance Bass, Joey Fatone, JC Chasez and Chris Kirkpatrick gathered together for an event — but then it's not every day a pop act receives the prestigious Hollywood Boulevard honor.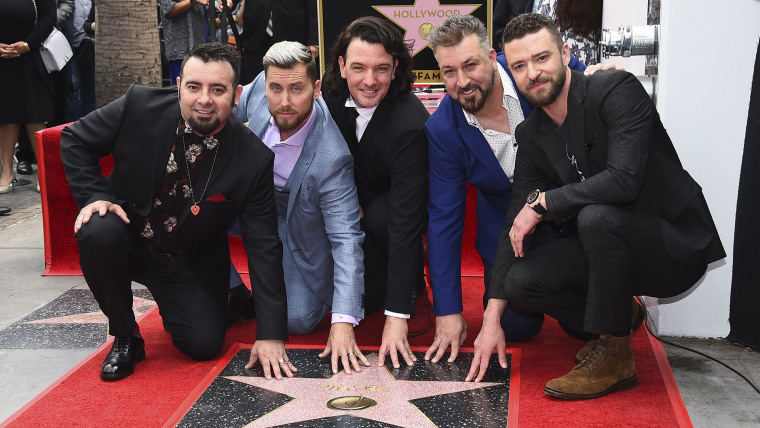 TODAY's own Carson Daly and funny lady Ellen DeGeneres were there to pay tribute to the former teen idols, who dominated the pop charts in the late 1990s and early 2000s.
According to People, Daly recalled the fun he and the group's members had back when he hosted MTV's "Total Request Live."
"I was one of the very lucky people who got to hang with these guys when the entire world wanted to hang with them," said Daly, 44. "And keep in mind, this was a time when Justin's perm was the envy of poodles and sheep everywhere, Lance was known for dating actresses not actors, JC discovered the fountain of youth apparently, Chris was rocking cornrows and braids, and of course, I spent most of my time with Joey, because he was 25 years older than the rest of the guys."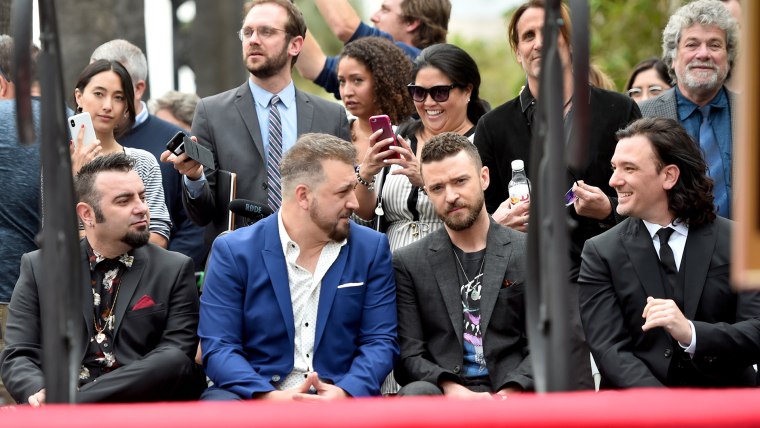 "You're very very deserving of it and I'm honored to be here for yet another milestone in the career of 'NSync," Daly added.
The group's members each thanked their loved ones and their fans, many of whom camped overnight to be a part of the excitement.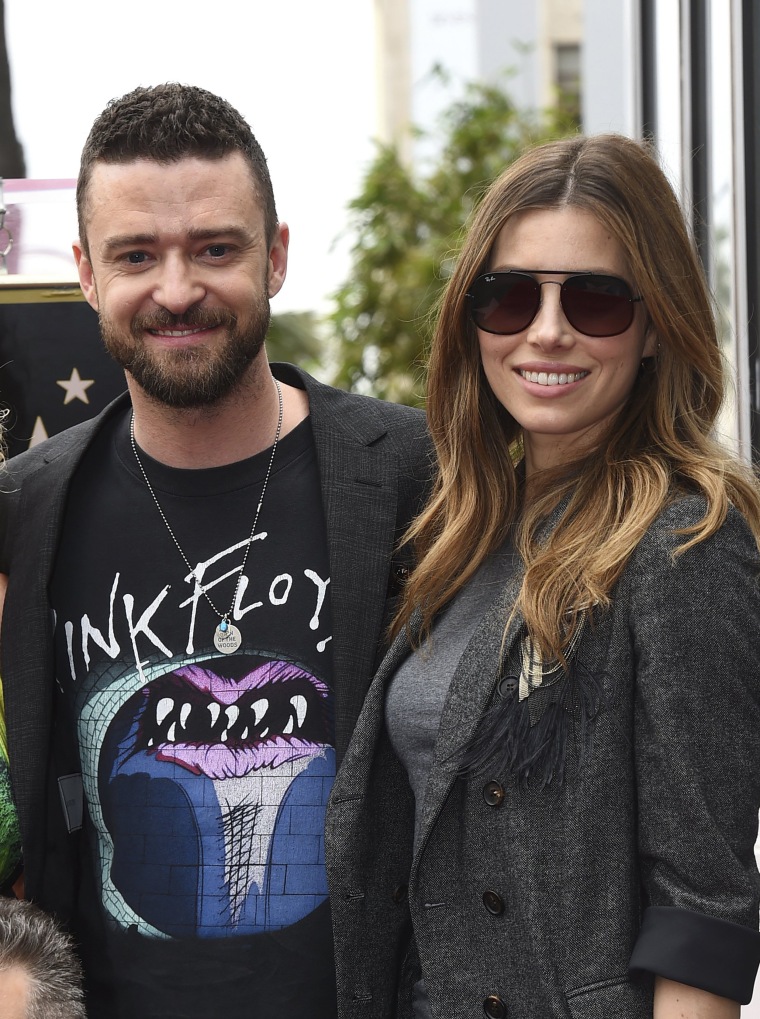 "This is so surreal. You guys are the best fans in the world," Timberlake, 37, said, before thanking everyone "who came from far and wide to share this moment with us."
The "Man of the Woods" singer also shared his gratitude toward his bandmates.
"These four guys mean so much to me," Timberlake gushed. "We're really a family and the memories that we have and the times that we've shared and the families that we've built from it ... I don't think I could really put into words how much the four of you mean to me."