The 2018 Super Bowl Halftime Show belongs to Justin Timberlake, and Justin Timberlake alone.
That means that an N'Sync reunion, which had been speculated on once Timberlake was announced as the halftime performer, is not gonna happen after all.
This, according to former NSYNC'er Joey Fatone, who was asked by TMZ recently about rumors that the band would reunite on stage.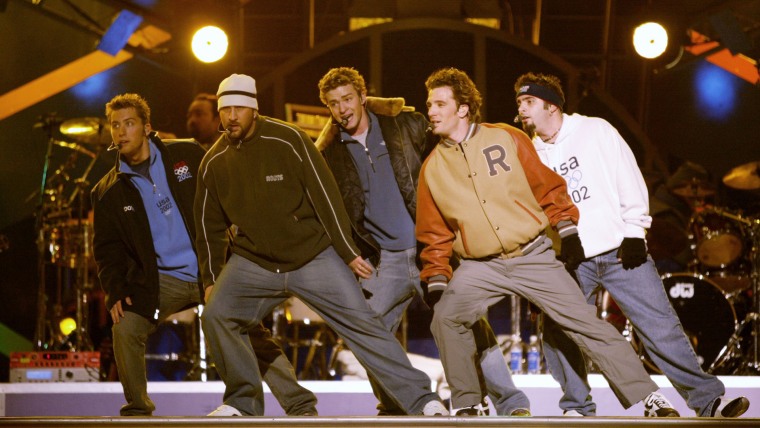 "I'm here right now," he said. "If I was doing something, I'd be at rehearsals right now... There's your proof. Nothing."
NSYNC, the boy band that launched Timberlake's career and also included Lance Bass, JC Chasez and Chris Kirkpatrick did play the 2001 Super Bowl halftime show, alongside Britney Spears, Aerosmith, Mary J. Blige and Nelly. And they did play at the 2013 MTV Video Music Awards.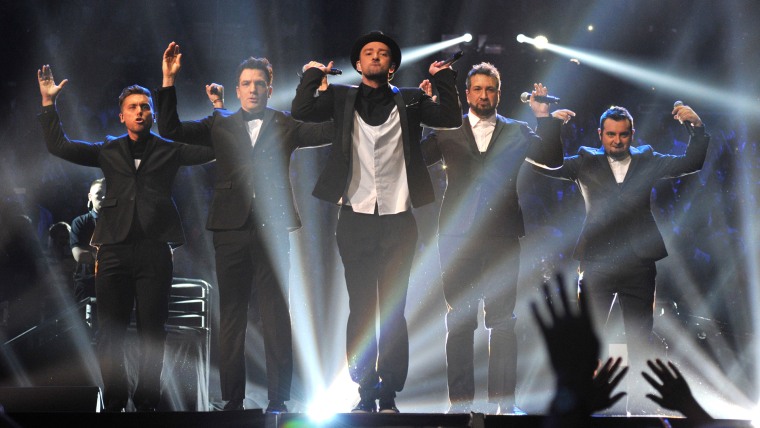 Alas, nothing since then.
Additionally, E! News reports that it's highly unlikely that Janet Jackson, who infamously performed with Timberlake at the Super Bowl in 2004, will make an appearance either.
Timberlake has a new album, "Man of the Woods," which is due out Feb. 2 and undoubtedly he'd rather have the full spotlight for himself.
Fatone doesn't seem too put out, though. As he told TMZ, "There's nothing wrong with that!"
Super Bowl LII airs Sunday, Feb. 4 at 6:30 p.m. on NBC.
Follow Randee Dawn on Twitter.