Carson Daly is throwing it way back!
In honor of 'NSync's new star on the Hollywood Walk of Fame on Monday, the former "Total Request Live" host revived one of his signature looks from the 1990s — his gothy black manicure!
Carson, who spoke at the former boy band's special ceremony, took to Instagram with a pic showing off a few painted fingernails.
"In honor of @nsync star ceremony today & getting to speak, I'm going old school #TRL. #2nails #NotSureWhatIWasThinking," he wrote in the caption.
Click or swipe right on the pic to see details of Carson's at-home manicure up close.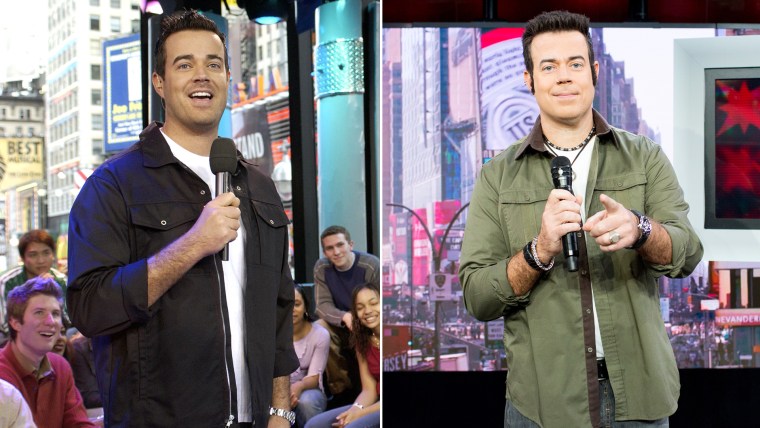 Of course, it's not the first time Carson has tapped into his MTV past. Fans probably recall the TODAY host dressed up in retro "TRL" duds for Halloween in 2016. In addition to painting his nails black, Carson also pasted on long '90s sideburns and sported a phony nose ring.
And why not? "TRL" was practically an afternoon ritual for millennials, who rushed home to catch the daily countdown of music videos, root for their favorite pop stars and watch artists' interviews with Carson, who served as host of the wildly popular show from 1998 to 2002.
Though the show went off the air in 2008, it reemerged on MTV again last October. It currently airs as one of the network's prerecorded morning programs.
Though Carson's now a part of the TODAY family, it's clear "TRL" will always have a special place in his heart.