It's gonna be Nammie!
Bette Maloney, aka Nammie to her granddaughters Sarah and Elizabeth, got a very special Easter surprise when she opened up her basket Sunday. Namely, tickets to go see Justin Timberlake perform live!
Her reaction is just the sweetest thing, and thanks to Sarah Watson, it was all captured on a video she shared on Instagram:
"I've been trying to figure out how to save money to go!" Maloney, 88, says in the video — which just goes to show how much of a JT fan she really is.
Her family is full of 'NSync and Timberlake fans, but Maloney, who worked as a teacher for 42 years, didn't fall for him until she caught his performances on shows like "Saturday Night Live" and "The Tonight Show," Beth Watson, Maloney's daughter, told TODAY in an email.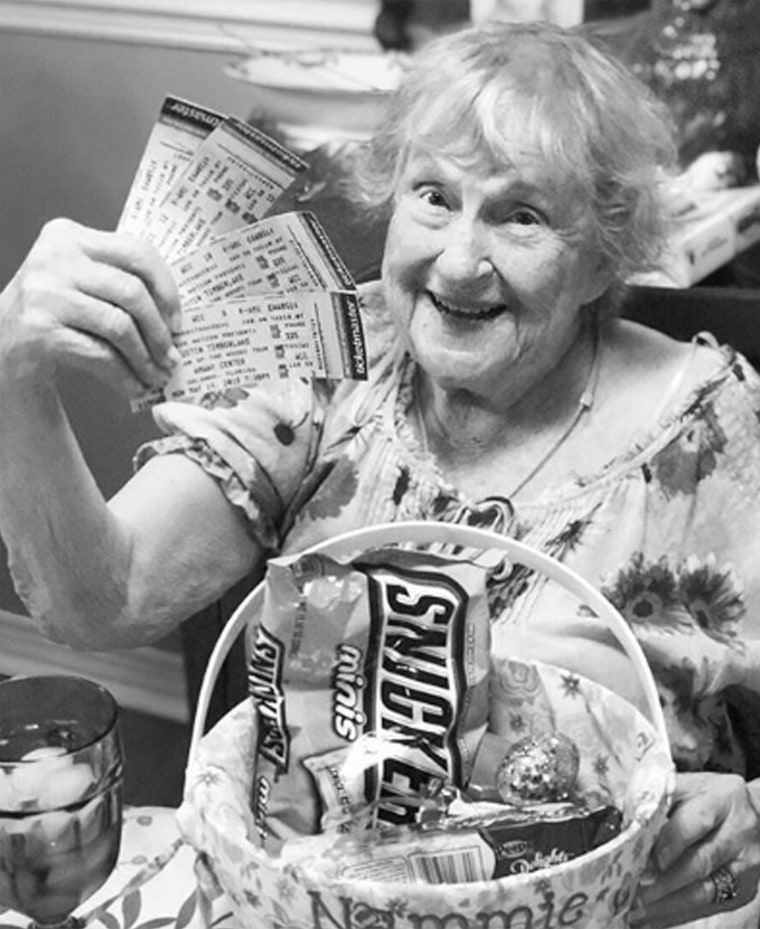 As for "saving up" the money, Watson said she was joking about that; but a recent $65 lottery win should be enough to net her some great JT merchandise at the show.
Nammie's fandom is now well-established in the family: Sarah told NBC affiliate WESH-TV that they regularly find her searching for information about him. She has "all his CDs," wrote Watson, and spends "hours on her iPad watching his videos."
Basically, she just knows great music when she hears it. "She thinks he's super talented ... and she loves that he's married and has a cute baby," Watson added. "She thinks he's 'settled down.'"
Nammie has even seen the pop singer before, on his 20/20 tour in December 2013. This time, they purchased better seats, though not quite up front. But hey, since Timberlake sometimes personalizes his shows (he recently helped a fan with her pregnancy announcement from the stage) on his "Man of the Woods" tour, maybe he'll give grandma a shoutout!
We'll just have to stay tuned: The big night is Monday, May 14. Rock on, Nammie!
Follow Randee Dawn on Twitter.