Sofia Richie and Elliot Grainge are married!
Sofia Richie, 24, and Grainge, 29, tied the knot in a stunning wedding on April 22 in the South of France, Vogue reported.
In the hours leading up to her ceremony on Saturday, Sofia Richie shared several posts on her Instagram story that documented the start of her wedding day.
On the morning of her wedding, Sofia Richie shared her own snap from her bridal breakfast, capturing the gorgeous tablescape surrounded by pastel balloons.
"The big day," she captioned the post.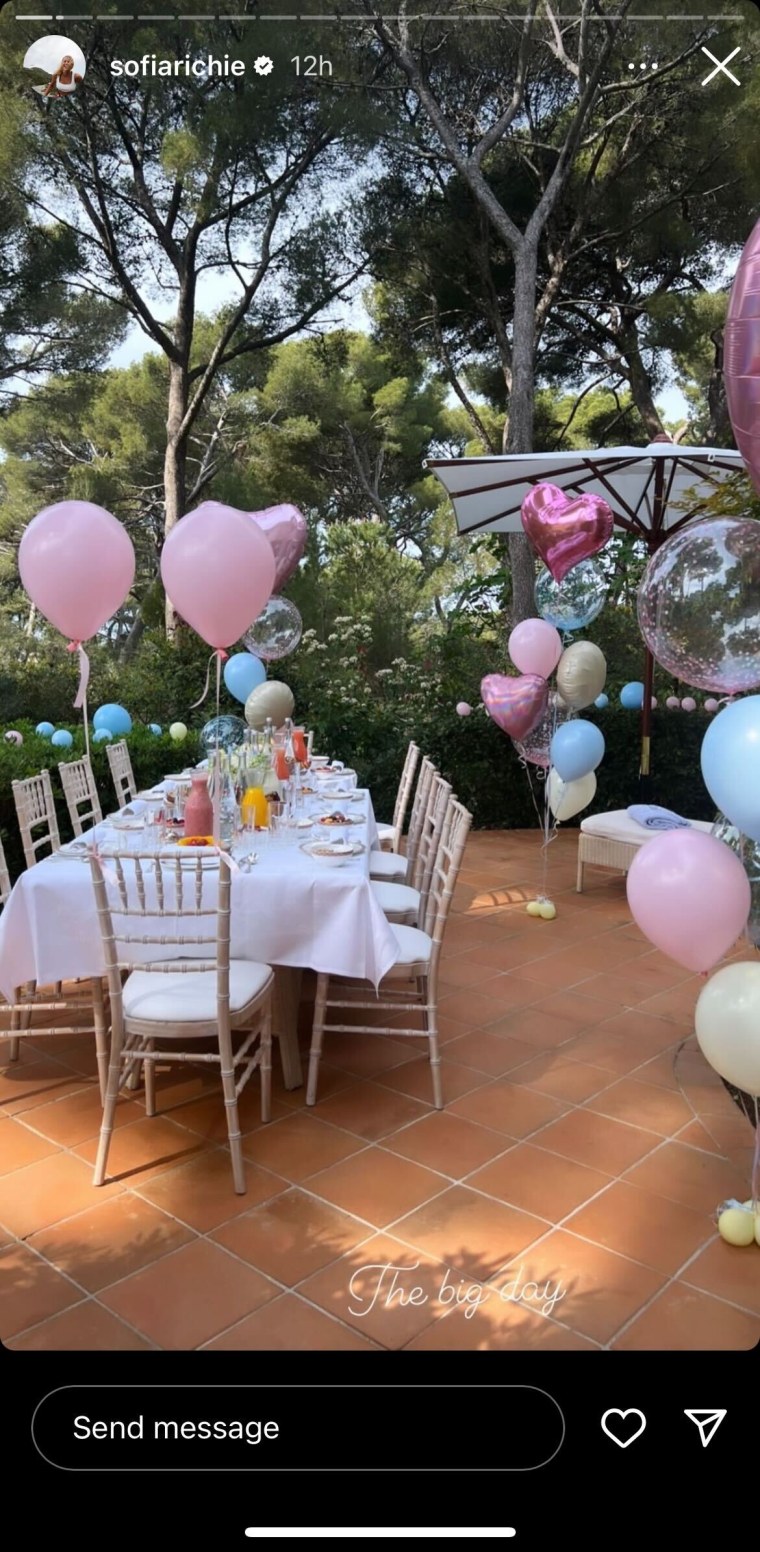 Sofia Richie re-shared an Instagram story from Paris Hilton, a longtime friend of her older sister, who posted a snap of several monogrammed items including two water bottles, a tote, baseball hat, and robe.
"Can't wait to celebrate you both tonight sis!" Hilton wrote on the post. "So happy you found your forever fairytale."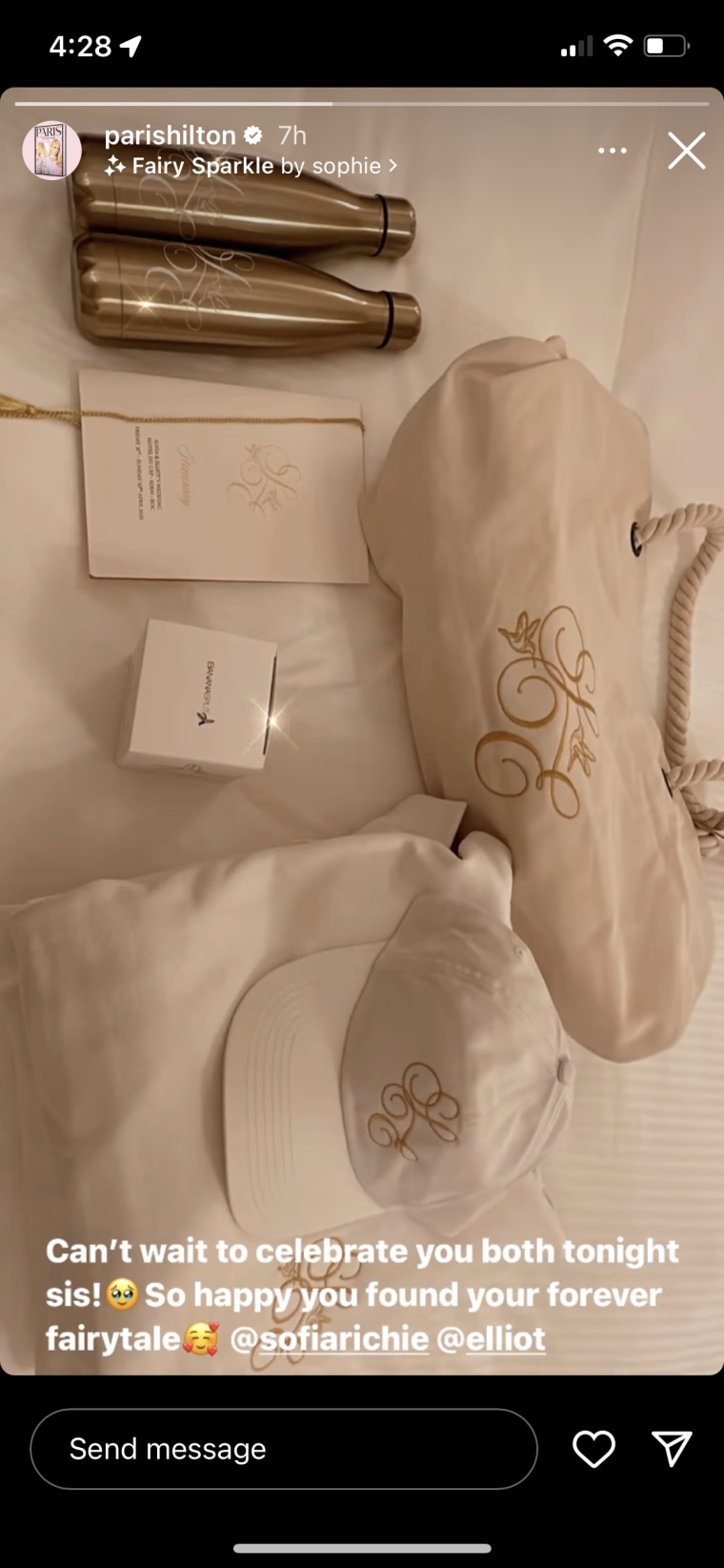 Summer Fridays founder Marianna Hewitt also shared a snap of the seaside, writing on the post, "It's a beautiful day for a wedding!!!"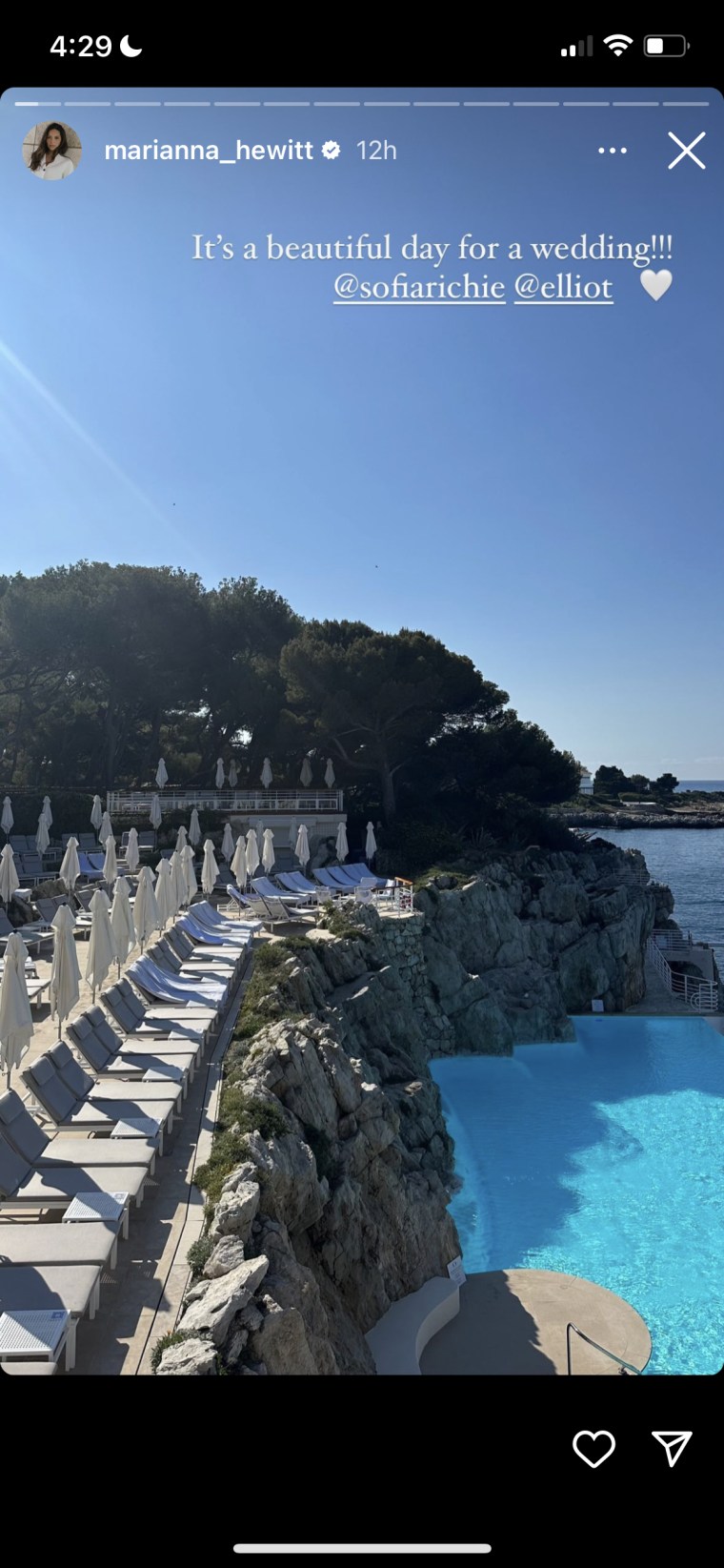 Ahead of the weekend, Sofia Richie launched a TikTok under the username @sofiarichiegrainge. On the account, she shared five videos from what she dubbed her "wedding weekend," documenting the getting ready process for some of her pre-wedding events.
Sofia Richie and Grainge got engaged in April 2022, after going Instagram official as a couple a year prior.
On Instagram, Sofia Richie shared two photos from their engagement, including a snap of Grainge down on one knee in front of her as the couple was surrounded by lit candles. The second picture in the carousel was a photo of the two kissing with her ring on display.
"Forever isn't long enough," she captioned the post. 
France was not only the site of Sofia Richie's wedding, but also where she hosted her bachelorette party. She shared several snaps from the exciting celebration back in October 2022, calling it the "best week with my people" in an Instagram post.
In another post, she shared a carousel of snaps from her trip, including a snap of her bridal party all wearing cardboard cutouts of Grainge over their faces.
"SRG," she simply captioned the post, referring to the initials for her future name, Sofia Richie Grainge.
After the couple's engagement, Sofia Richie's father, Lionel Richie, confirmed that Grainge officially had his seal of approval. Speaking to Access in April 2022, the singer said, "I love Elliot. I've known him since he was 12."
Grainge is the son of Lucian Grainge, the Chairman and CEO of Universal Music Group. 
"It was one of those things where I don't have to go back and check out the kid. I know who he is," the "Hello" singer said. "They are so happy and as a papa and as a dad, that's my little girl, so she's in good hands."
Lionel Richie said Grainge was a "nervous wreck" when he asked for his permission to marry his daughter. He added, "Poor guy, I thought he was going to pass out, but he survived it…They're deeply in love, so all I can say is that's what you really want as a dad."