This story discusses suicide. If you or someone you know is in crisis, call or text 988 to reach the Suicide and Crisis Lifeline. You can also text HOME to 741741 or visit SpeakingOfSuicide.com/resources for additional resources.
Singer Kellie Pickler is speaking out after the death of her husband, producer/songwriter Kyle Jacobs, in February.
In a statement to The Tennessean on Aug. 17, Pickler said she is planning a memorial service for Jacobs "later this fall."
In the statement, Pickler said she is heeding the advice of her late husband, who taught her to "do nothing, just be still," if you don't know what to do.
Pickler went on to thank "family, friends, and supporters" for their messages of hope.
"It has truly touched my soul and it's helping me get through the darkest time in my life. As many of you have told me, you are all in my prayers," she said.
Pickler's team did not respond to TODAY.com's request for comment.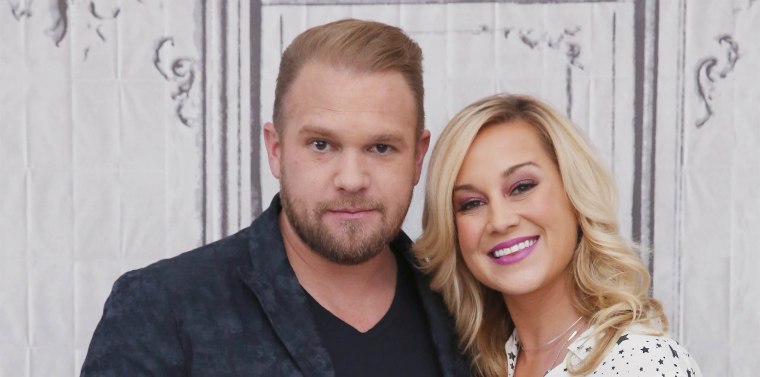 Jacobs was found dead at his and Pickler's home on Feb. 17, 2023. A spokesperson for the Davidson Country Medical Examiner confirmed to E! News that Jacobs died by suicide.
Jacobs and the "American Idol" alum tied the knot in 2011 and starred in their own reality show, "I Love Kellie Pickler," from 2015 to 2017.
The country music power couple appeared on TODAY in August 2016 to promote the show and said that they were "blessed" to be surrounded by such strong support systems and friends.
"We have the freedom to just be us and have fun," Pickler said at the time.
Jacobs added that it was "just about love and laughter and having fun."
He also opened up at the time about how doing the reality show had been "tricky" for him because he wasn't used to being on-camera.
"I'm a singer, songwriter, producer back in Nashville. I'm not an on-camera guy. I'm used to being behind the scenes," he said at the time.
Pickler and her husband collaborated on music but he also was known for working with other stars like Kelly Clarkson and Scotty McCreery.
He penned Kimberly Locke's "8th World Wonder," co-wrote Garth Brooks' "More Than a Memory," and co-wrote Tim McGraw's "Still," among others.