One of the most recognizable faces of television and film, Goldie Hawn is nothing short of Hollywood royalty. Now, the Oscar-winning actor is adding yet another accolade to her distinguished roster of accomplishments.
Named to USA Today's 2023 Women of the Year list, Hawn is being honored as a trailblazer for her foundation, MindUP, a not-for-profit organization that raises awareness around children's mental health.
"The honor was a great surprise and really wonderful," Hawn, 77, tells TODAY.com in an interview.
As part of Women's History Month, Hawn is one of 12 national nominees being recognized for courage and resilience in helping make significant change in their communities.
Among the other luminaries on this year's list are former first lady Michelle Obama, Supreme Court justice Sandra Day O'Connor, the U.S. Women's National Soccer Team and the women serving in the 118th Congress.
Hawn says she founded MindUP in 2003 to address children's mental health issues. Now, 20 years later, the organization and its message continues to be her passion.
"What's happening is that with this advent of mental illness today, (there is) instability, depression, hopelessness, loneliness, a lot of children committing suicide. This is not where we need to go as a country," says Hawn.
She says we need to help kids become strong, stable, mentally fit and "prepared and resilient for the world to come."
"This is my life right now," the actor explains. "And I care very much about our humanity."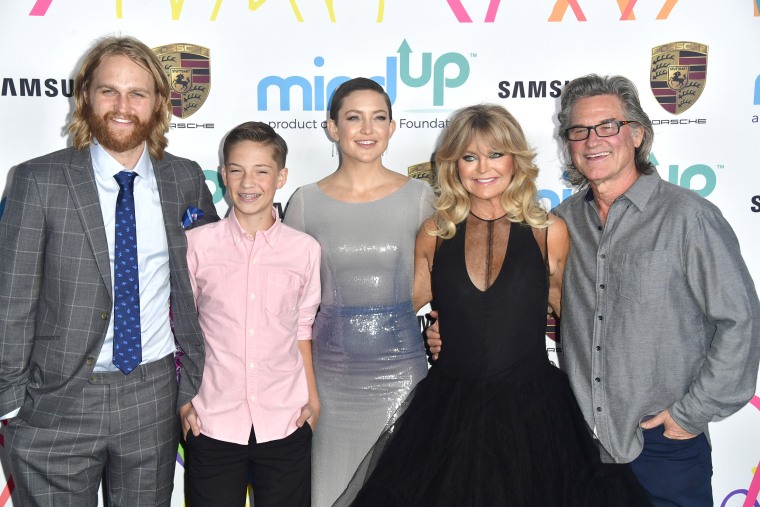 The mother of four (Kate and Oliver Hudson, Wyatt Russell and step-son Boston Russell) says that increasing divisiveness, economic woes and the "destabilization of our parents" have led to increasing mental health issues among kids and adolescents.
Not to mention social media, which she says leaves impressionable teens constantly seeking gratification.
"They're looking for reward, they're looking for these kinds of things and they aren't getting it. In other words, it's an empty world and it boomerangs back to them," Hawn says.
Dealing with their own feelings of helplessness or anxiety, Hawn says that some parents simply don't have the emotional resources to help their kids. That's where MindUP comes in. According to Hawn, the foundation has helped more than 7 million children.
"I would say one thing to parents and that is to listen to your children," Hawn says.
"We talk at them, but we want to sit down and listen to what they're thinking and feeling. And sometimes they don't want to do it right away, but keep at it, and engage them because that's the most important thing."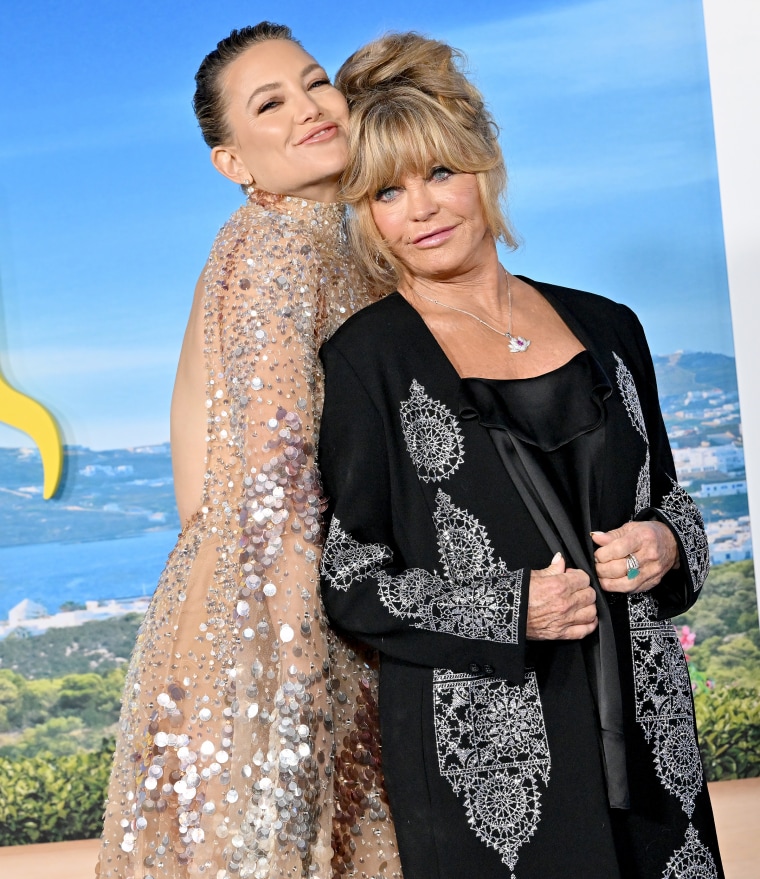 When it comes to her own parenting, Hawn says that she fosters a close relationship with her children by "loving, paying attention, listening, being there, caring, and (focusing) on them," as well as "making them dinner, sitting with them, laughing with them."
"Mothers are everything," she says. "I feel that I'm everything to them and, of course, they're everything to me."
The 'good, bad and ugly' of women's history
Having worked in Hollywood for the better part of 50 years, the "Private Benjamin" actor has encountered more than her fair share of bias and recalls having to be careful not to ruffle the feathers of "certain men" who were threatened by a woman who wasn't afraid to speak her mind.
"Back in the day, when I was producing movies and so forth, (you were) always couching the way you might have an idea or how you might say something because you didn't want anyone to think that you were being overbearing," she explains. "That was always in the back of our minds."
While attitudes have shifted through the years, Hawn says she's concerned about where things are headed given that "women are beginning to be marginalized through their reproductive choices," something Hawn feels is "quite dangerous."
"(It's) a very sad state of affairs we're in right now. Women's health is extremely important and as it is right now, we're being threatened in ways that I never could have imagined," Hawn says.
In spite of the setbacks, she says there've also been gains in terms of more women becoming CEOs of big companies and moving into traditionally male-dominated fields. "We've moved in some very, very fantastic ways," she says, summing up women's progress into what she calls "the good, bad and the ugly."
Among "the good" are women's countless achievements, including those of the "amazing women" Hawn says she shares the USA Today Women of the Year honor with.
"They've all done extraordinary things," Hawn says. "And I think that's what we have to celebrate in women and all stand on each other's shoulders. And that's what we're doing."
Throughout the month of March, TODAY.com is celebrating women across generations who have made history and continue to move the conversation forward by breaking stigmas, sparking dialogue and inspiring the next generation.