On her series "Long Island Medium," Theresa Caputo often brings people to tears with personal readings and messages claims come from beyond the grave.
Natalie Morales recently sat down with the reality TV star and found that, despite "trepidation and some skepticism," she wasn't immune to Caputo's moving messages.
"Who had the miscarriage or the termination?" Caputo asked mid-reading.
Morales, who has two sons, explained that she had suffered a miscarriage in the past.
RELATED: 'Long Island Medium' star: TODAY set is 'crazy' with spirits in the morning
"Know that the soul that was lost is considered a child, and that the souls do grow on the other side," Caputo told her.
That sentiment caused the TODAY anchor to cry, and those weren't the only tears shed during their chat.
RELATED: 'Long Island Medium' Theresa Caputo couldn't predict own show's success
Caputo claimed to have made contact with two other lost loved ones, including Morales' mother-in-law, whom she said had a message to pass along.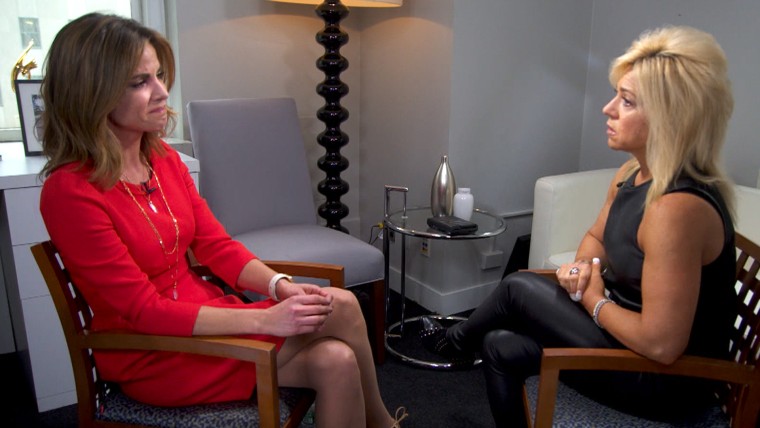 "Please tell my son I know how he would sit and hold my hand," she said. "And how I remember the last day that I saw him, when he kissed me goodbye and said 'I'll see you later,' and he said that he loved me. ... Please tell my son I love him more."
See more from the "Long Island Medium" when her show returns to TLC with a reading for "The Big Bang Theory" star Jim Parsons on Jan. 3.
Follow Ree Hines on Twitter.