Backstreet Boys are living for Coldplay's cover of their 1997 hit song "Everybody (Backstreet's Back)."
On Instagram, the group shared a clip of Chris Martin, the frontman of Coldplay, singing the song on the piano while he was on the band's Music of the Spheres tour.
"Buzzing from @coldplay's cover of Everybody (Backstreet's Back)! Truly an honor. 🙏," they captioned the post.
Fans loved the cover. In the comments, one person wrote, "What a honor for coldplay to play this classic! 👏"
Another said, "I'm a fan of Coldplay so this is amazing 😍 🔥👏."
A third added, "It is time to make a collabs album… 😍 ❤️."
"Everybody (Backstreet's Back)" was released as part of the band's self-titled international album "Backstreet Backs," which contributed to their fame in the '90s.
The Backstreet Boys' tune isn't the only song Coldplay has covered as of recent. In August 2022, Coldplay did a cover of Olivia Newton-John and John Travolta's "Summer Nights" song from "Grease."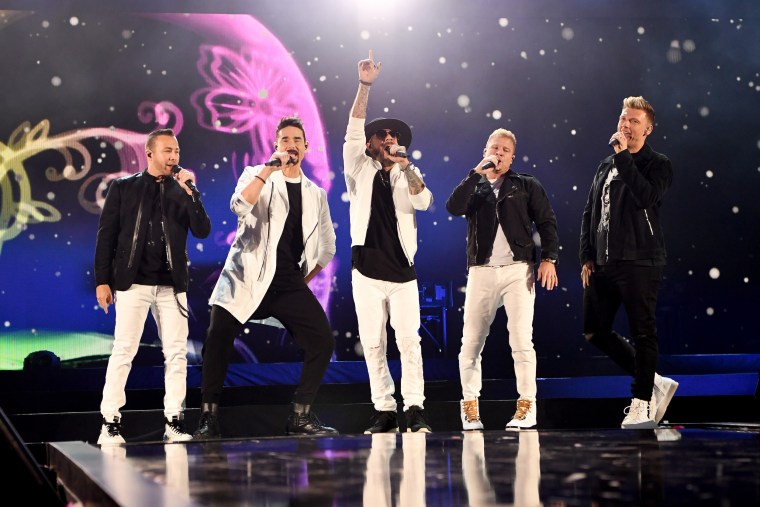 Coldplay also stunned fans this past February when they teamed up with musician Jacob Collier and choral ensemble Jason Max Ferdinand Singers to perform a choir rendition of their 2005 song "Fix You."
In January, the band added a few more tour stops in the fall for their fans in North America. This came after Coldplay announced in October 2022 that they had to postpone several of their Brazil shows due to "a serious lung infection" that Martin had contracted.
"Chris has been put under strict doctor's orders to rest for the next three weeks," a statement posted on their Instagram account read. "We're working as fast as possible to lock in the new dates and will follow up with more information in the next few days."
"We're optimistic that Chris will return to good health after the prescribed medical break and look forward to resuming the tour as soon as possible," they added.