Andrea Bocelli is embarking on a spiritual journey through music and sharing it with the world.
In a clip posted to Instagram Feb. 10, the Italian singer performs a duet of "Hallelujah" with Tori Kelly. Their voices reverberated off the surrounding historic Italian buildings, where they sang in soft and smooth harmonies.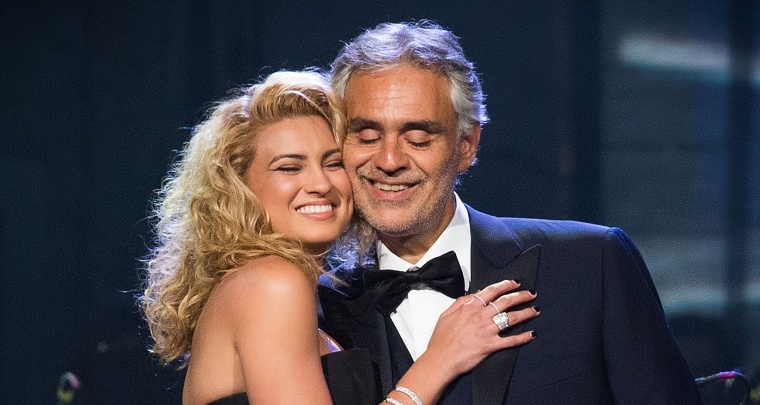 Kelly wore a red pantsuit with a beige tank top, while Bocelli wore a dark jacket with a grey scarf. As they sang, the video showed guitarists and backup singers accompanying the performance.
Trinity Broadcasting Network, an international Christian-based broadcast organization, posted the clip and said in the caption that the performance is a part of Bocelli's upcoming project, "The Journey: A Music Special."
With a blessing from the Pope, the project follows Bocelli and his wife, Veronica Berti, as they ride horseback along Italy's Via Francigena, an ancient road traveled by pilgrims for centuries in the footsteps of apostles and saints. More than 1,800 miles long, the road runs from Canterbury, England to Rome, Italy.
Along the journey, their kids, Matteo and Virginia, join them. Artists Michael W. Smith, Tori Kelly, Tauren Wells, Katherine Jenkins, Clara Barbier Serrano, 2Cellos, 40 Fingers, TAYA and more also perform with Boccelli in some of Italy's most majestic places.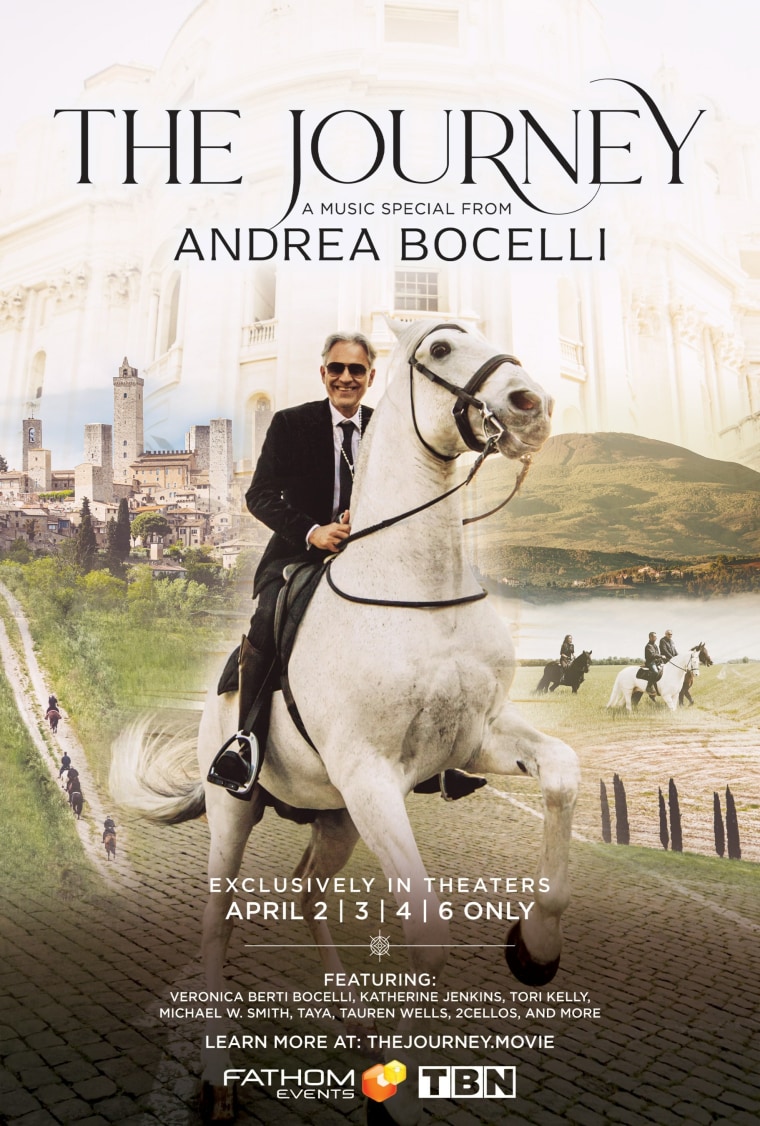 The announcement of the special comes just a couple of weeks before the start of Lent, an annual fast practiced in Catholicism and other denominations of Christianity. "The Journey" will show in theaters April 2, 3, 4 and 6, the week before Easter Sunday and the end of Lent.
Bocelli's gospel performances during the pandemic helped a difficult time feel a little easier. In April 2020 for Easter, he held a virtual concert and performed a heartfelt, moving rendition of "Amazing Grace." A few days later, he performed remotely for the "One World: Together at Home" concert, singing "The Prayer" with Celine Dion, John Legend and Lady Gaga.