Rita Moreno turned her most recent outing into a real grand(son) affair.
The EGOT winner attended March 8's Time Women of the Year event, in Los Angeles, with grandson Justin Fisher.
The "80 for Brady" star wore pink pants and a similarly colored top, covered with a black jacket adorned with a gold floral print, while Fisher rocked a slick patterned suit with a purple tie.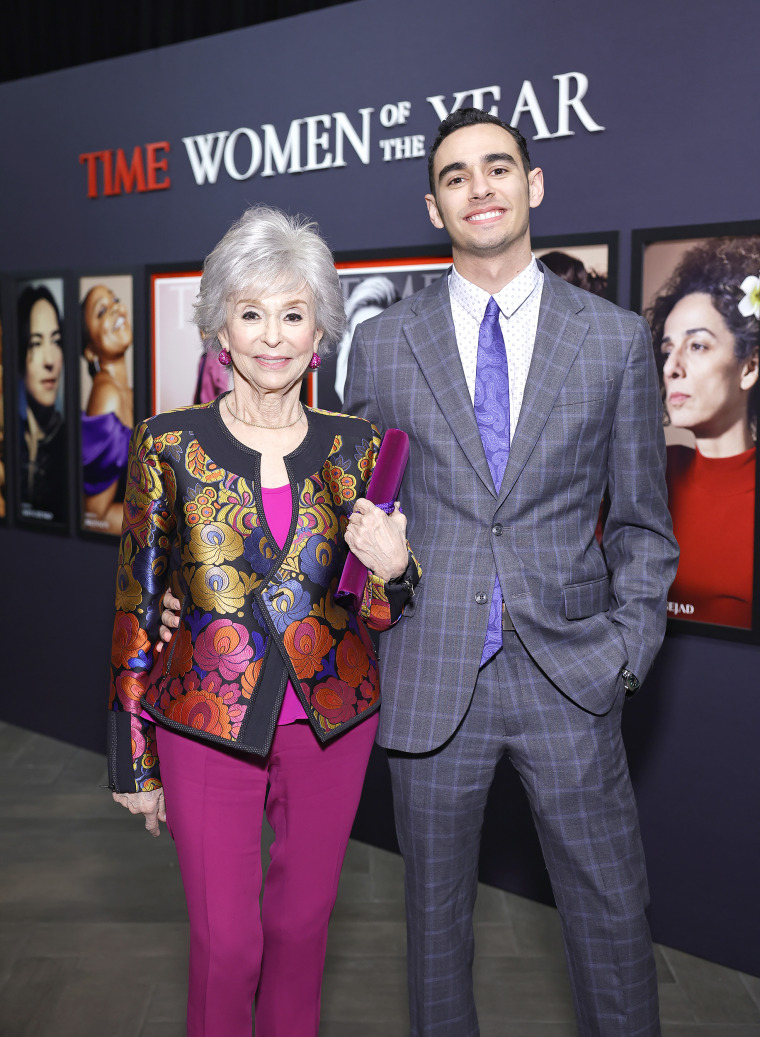 Moreno, 91, was asked when she feels the most beautiful.
"When I'm looking into the eyes of my grandboys, and that's one of them," she told People, while referring to Fisher.
"I'm just I'm so proud of him. I can't stand myself," she added. "This is my boy."
Fisher had a blast with his grandmother.
"Whether you're 24 years old or 91 years young, it's always a fun time with Rita," he told People.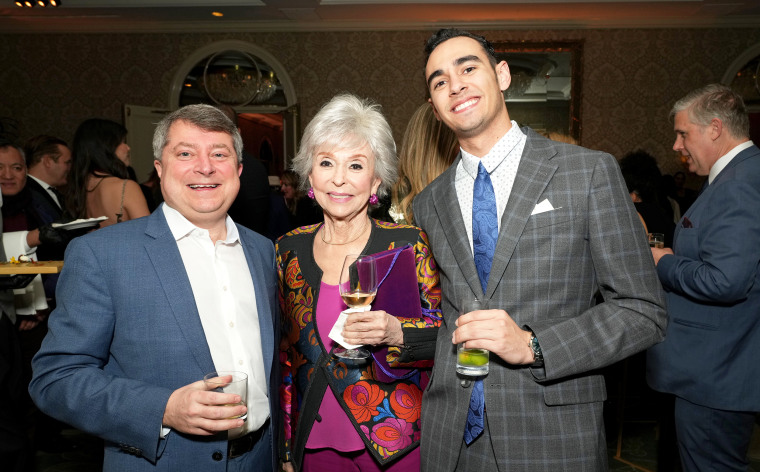 Moreno will star in the upcoming film "Fast X," the latest installment in the long-running "Fast and the Furious" franchise. It's a part that Fisher had a hand in helping his grandmother land.
He said he and star Vin Diesel chatted during the 2021 premiere of "West Side Story," which featured his grandmother, who famously earned an Oscar for starring in the 1961 version, becoming the first Latina to win an Academy Award.
"(Vin and I) caught up and grabbed drinks after the event, and he's so fond of my grandma," Fisher told "Entertainment Tonight" at the "80 for Brady" premiere in January.
"I told him, 'You should work with her. You should have her be your grandma, have her slap you upside the head. Have her have a little tone, because you know her, it's all tone.'"
Moreno wouldn't let slip if she will drive in the movie.
"It's astonishing," is all she would tell "Entertainment Tonight."