Tom Brady hit the red carpet for the Los Angeles premiere of "80 for Brady" Jan. 31, and he wasn't alone. 
The newly retired Tampa Bay Buccaneers quarterback, 45, had four Hollywood legends by his side for the big event — his co-stars from the sports-comedy film, Jane Fonda, Sally Field, Lily Tomlin and Rita Moreno.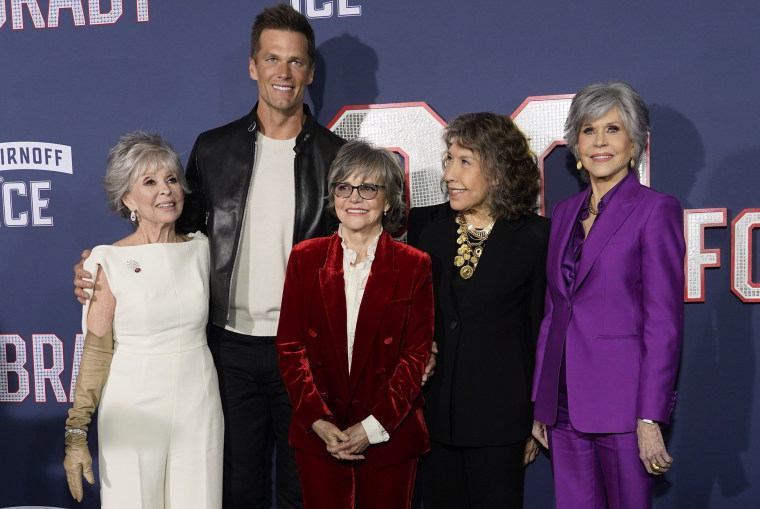 It was smiles all-around as Brady posed alongside the women for his first-ever red carpet as a screen star himself. 
In "80 for Brady," Fonda, 85, Field, 76, Tomlin, 83, and Moreno, 91, play devoted fans of the NFL great and his former team, the New England Patriots. And after filming alongside Brady, it appears the acting icons are fans off-screen, too. 
"Tom Brady gave us a signed jersey," Fonda told reporters on the red carpet. She then added with a sly nod, "Can't say I sleep with it, but..."
In an interview with Variety weeks earlier, Fonda explained Brady's appeal in detail.
"Tom Brady, I think he went into all of our trailers individually," she recalled of working on set with him. "And when he walked into my trailer at the end, my knees gave way. I had to hold onto something. I mean, he is gorgeous. He is so gorgeous."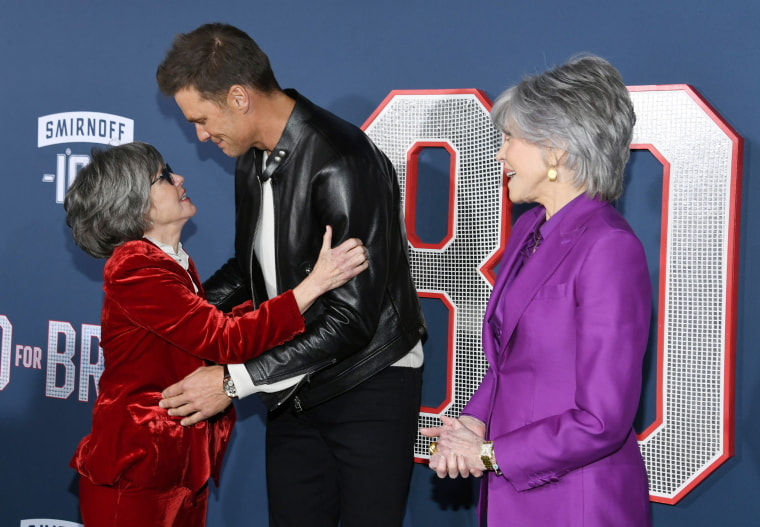 In a clip on his Instagram story, the "gorgeous" quarterback described his moment in the spotlight with Fonda and the others as "like the Super Bowl, but more cameras!" But while the seven-time Super Bowl winner is completely comfortable on the field, another post from his IG story proves the same can't be said of the red carpet.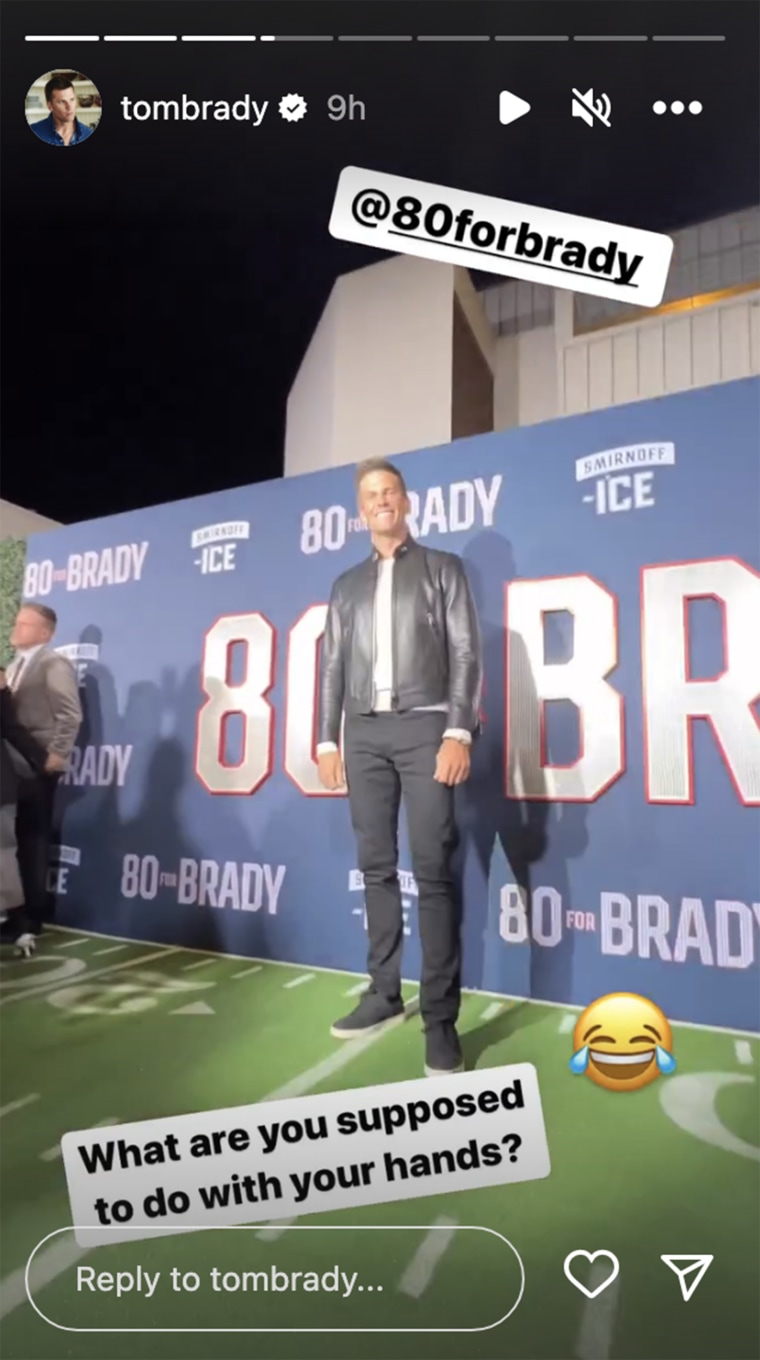 "What are you supposed to do with your hands," he captioned a clip that showed him gazing forward with his arms hanging limp by his sides.
Over on the IG story for the official "80 for Brady" film, Brady looked far more at ease as he grabbed a tiny mic and tapped it with a single finger for an amusing "mic check."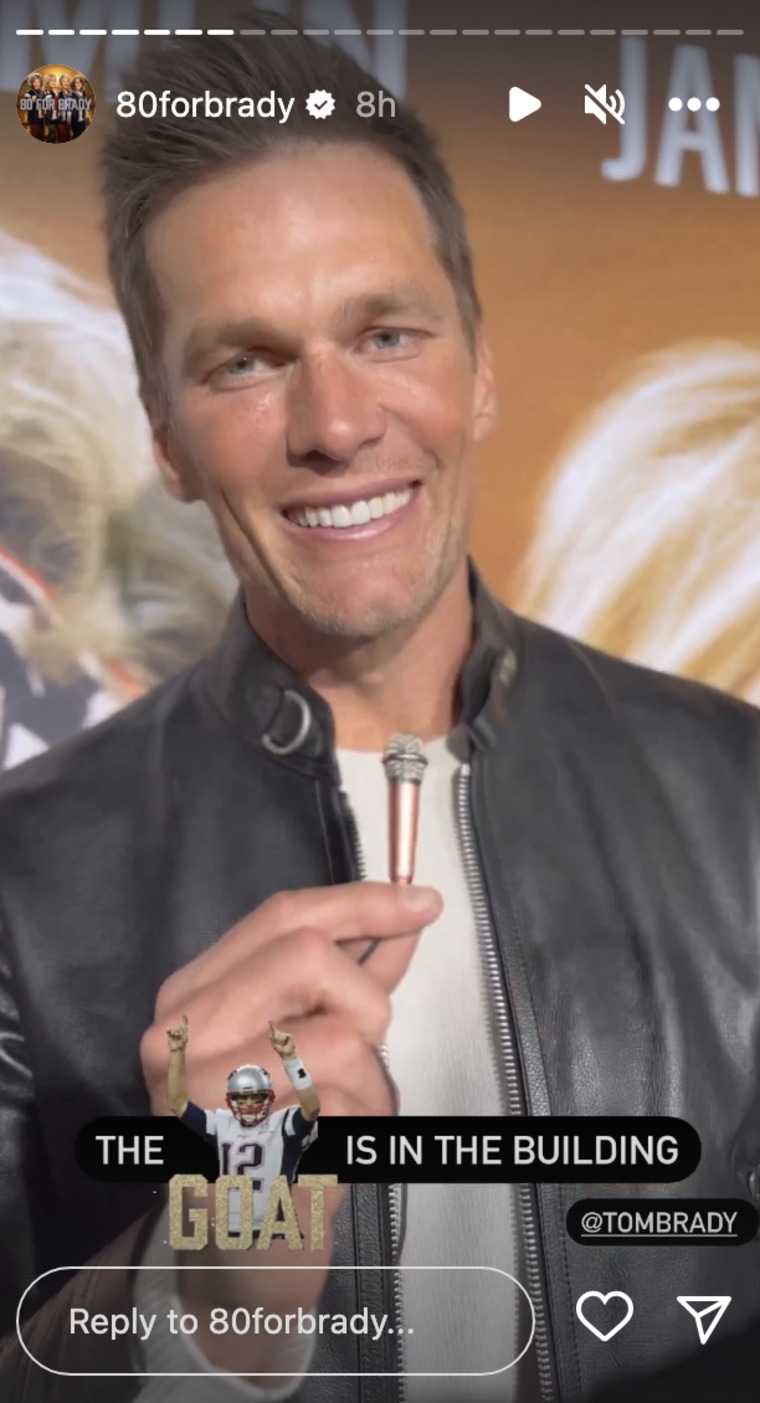 As for how amusing his performance in the Kyle Marvin-directed comedy is, fans will soon get a chance to see that for themselves as "80 for Brady" hits theaters nationwide Feb. 3.