Ariel meets Ariel!
Jodi Benson, who voiced Ariel in Disney's 1989 animated classic "The Little Mermaid," showed up to support Halle Bailey, the star of the studio's new live-action remake, at the film's premiere on May 8 at the Dolby Theatre in Los Angeles.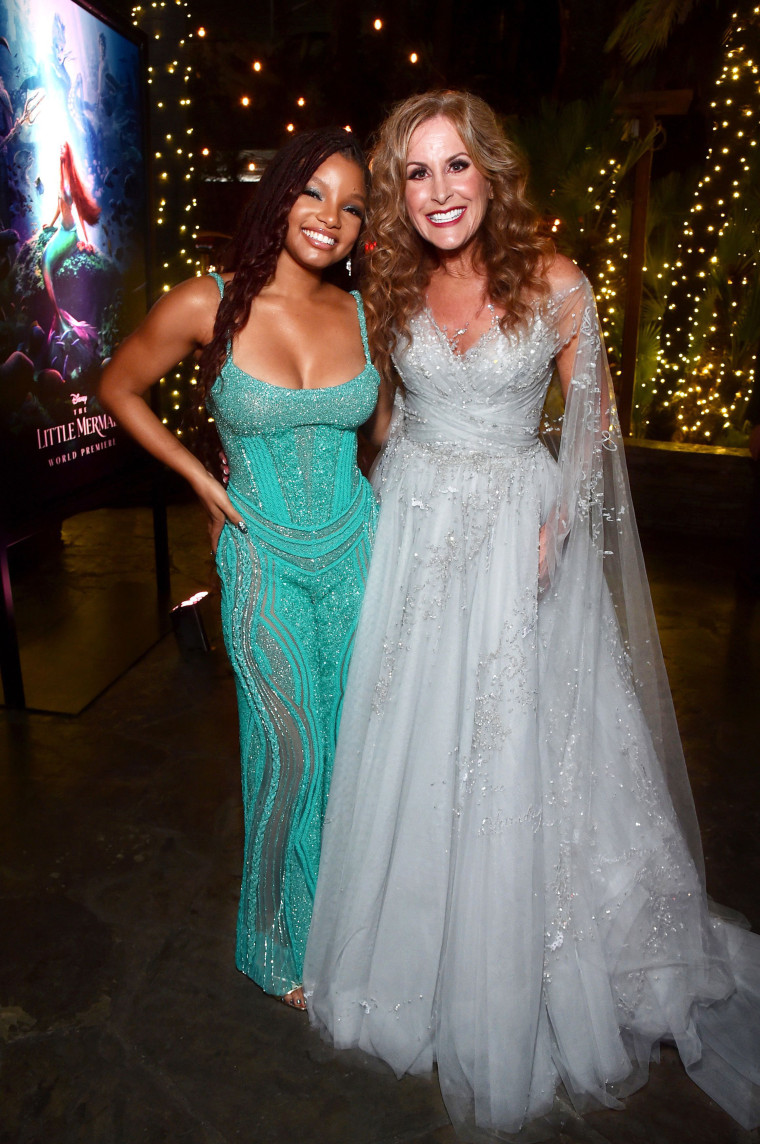 The two entertainers shared several emotional embraces on the red carpet, which Disney Studios captured and shared in a TikTok video.
"POV: You're at the Little Mermaid premiere and this happens," Disney Studios wrote atop the footage of the two stars. The video was set to the "Little Mermaid" classic "Part of Your World."
"We're all crying here," Disney Studios captioned the clip, adding both heart-eyed and crying emoji.
Fans loved seeing Benson show up to support Bailey.
"The two generations of mermaids came together. Ughhh my heart," wrote one.
"It's like the passing of the torch," wrote another.
While on the red carpet, Benson gushed about Bailey's performance to The Hollywood Reporter. When the publication asked Benson why the young actor was the "ideal" choice to take over the role of Ariel, the original star didn't hesitate with her answer.
"Her pure spirit. Her joy. The love. Her unbelievable vulnerability. Her authenticity. Her bravery. Her courage," said Benson.
"I'm so proud of her," she gushed.
Though some fans of the 1989 movie have voiced disappointment that certain song lyrics have been changed in the new film, Benson said she thought all of the remake's changes were appropriate and timely.
"Any time that we start to grow and time is starting to pass, we need to keep up with 2023. We really do," she explained.
"That's the beauty of when you can reimagine and retell a story with a twist," continued Benson. "You can make it contemporary. You can make it work for where we are in our world right now. And I think it was really smart, really smart of them to do that."