Milo Ventimiglia is gushing about playing Jennifer Lopez's love interest.
The "This Is Us" star opened up to Entertainment Weekly about starring opposite Lopez in the upcoming romantic comedy "Second Act" — and the fact that Lopez herself requested the actor be her co-star.
"I got a phone call that said, 'Hey, Jen's doing this movie and she really wants you. And she doesn't want anybody else. She wants you.' So I was like, okay!" Ventimiglia recalled.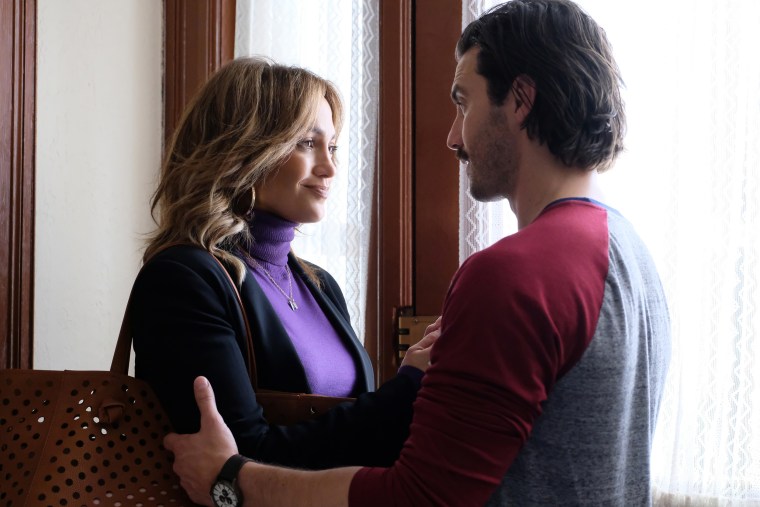 But it wasn't as if the busy actor, who films "This Is Us" in Hollywood, could just drop everything and rush to the flick's Manhattan set.
"I was literally fighting my schedule on the show to find a handful of days that I could fly back to the East Coast, because we filmed in New York," he shared, adding that Lopez made it worth the hassle.
"Once I finally landed on set, she was the coolest, most hard-working, most naturally gifted partner out there. We enjoyed ourselves. It was really fun," said Ventimiglia.
The movie tells the story of a street-smart woman named Maya (Lopez) who nabs a high-paying corporate job with the help of a fake résumé and the encouragement of her supportive partner, Trey (Ventimiglia).
Playing Lopez's onscreen love means Ventimiglia is now following in the footsteps of some of Hollywood's biggest superstars, including George Clooney, Matthew McConaughey and (Lopez's ex-fiancé) Ben Affleck. But Ventimiglia didn't let that intimidate him.
"And it was only because (Jennifer) is so welcoming, warm, and she's right there with you playing this relationship that, on screen, is very real, and off screen is just camaraderie amongst artists," the actor shared.
"So I didn't feel pressured because of these other great romances she's had on camera," he added. "But what I did feel was a duty and a responsibility because she's my friend to make these two people very real."
Still, while Ventimiglia loved working on the movie, it was a little weird shooting tragic scenes for "This Is Us" one day, and then jetting off to smooch Lopez the next.
"While I was burning down the Pearson house, I was also arm-in-arm with Jennifer," he said.
"Second Act" hits theaters on Nov. 21.