Spoiler Alert: If you haven't watched the latest episode of "This Is Us," what are you waiting for?! Check it out, and then read on.
But if you have watched it ... we're so sorry for your loss.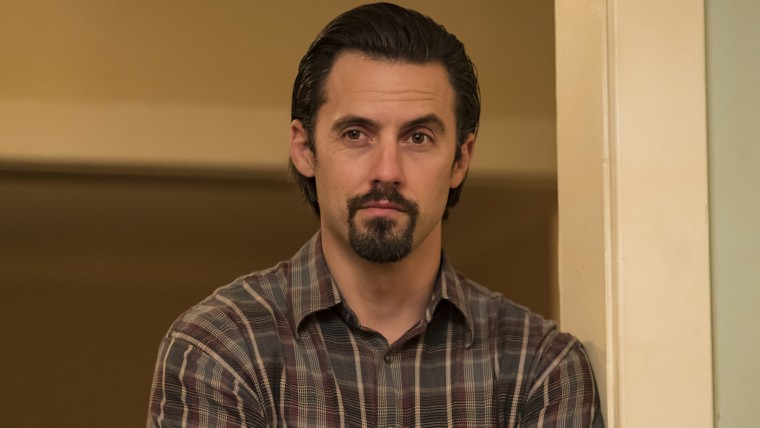 On Sunday night, in a special post-Super Bowl broadcast, "This Is Us" finally revealed Jack Pearson's final heartbreaking and heroic moments.
It was tragic to see the father of three die, but as star Mandy Moore explained on TODAY Monday, it left her and other cast members feeling "tremendously relieved" now that the highly anticipated storyline has played out.
But what about the man behind Jack? Actor Milo Ventimiglia opened up about his own complicated feelings about his character's demise in an interview with Entertainment Weekly.
"I don't want to say a relief, but I think it was acceptance," he said of having put that part of the plot behind them.
And while he may not feel relief, Ventimiglia has found a bright side in the wake of Papa Pearson's death.
"It's a question that I'm happy not to field anymore: 'How does Jack die?' 'Yeah, I'm sorry, I can't tell you. Just wait for another month, another week, another day, a few hours — when you get there, you'll know.' I am happy to have that in the rear-view."
Because now fans know exactly how it all played out.
After the Pearson family home went up in flames, Jack was being treated for a burned arm when he suddenly suffered a heart attack due to smoke inhalation.
"But it's not the end of Jack," Ventimiglia said. "There is still so much to know about this guy."
And thanks to the show's time-hopping storytelling device, viewers will have the opportunity to know it all — in time.
In an interview with Esquire, he explained what the future for past-Jack will hold.
"There are so many questions with Jack," he said. "His upbringing, what happened to him in Vietnam, what happened to him after Vietnam before he met Rebecca? And those early days of Jack and Rebecca. ... His brother, I think is something that's going to come up relatively quickly, and play out over the next season or so. There's still so much to know about this man, from all the eras, so I'm excited to focus on how Jack lived as opposed to worrying about how he died."
However, there are strong parallels between the two.
After all, as he told EW, if he picked the epitaph for Jack's grave, it would be this: "Jack died as he lived — in service of his family."