Millie Bobby Brown is having the best time planning her wedding to fiancé Jake Bongiovi.
During a Sept. 15 appearance on TODAY with Hoda & Jenna, Brown revealed how wedding planning was going and said she wasn't having a stressful time doing any of it.
"It has not been stressful at all for me. Jake is very involved. He's very helpful during the whole process. I've never felt alone in it, which I think is really nice. I'm always like, 'Is this a good idea? Is this a good idea?' But ultimately, it's just a very intimate day for the both of us and we're really both very excited."
She added that his famous father, Jon Bon Jovi, won't be singing at the wedding. "I think the man needs a break. He doesn't stop," she said.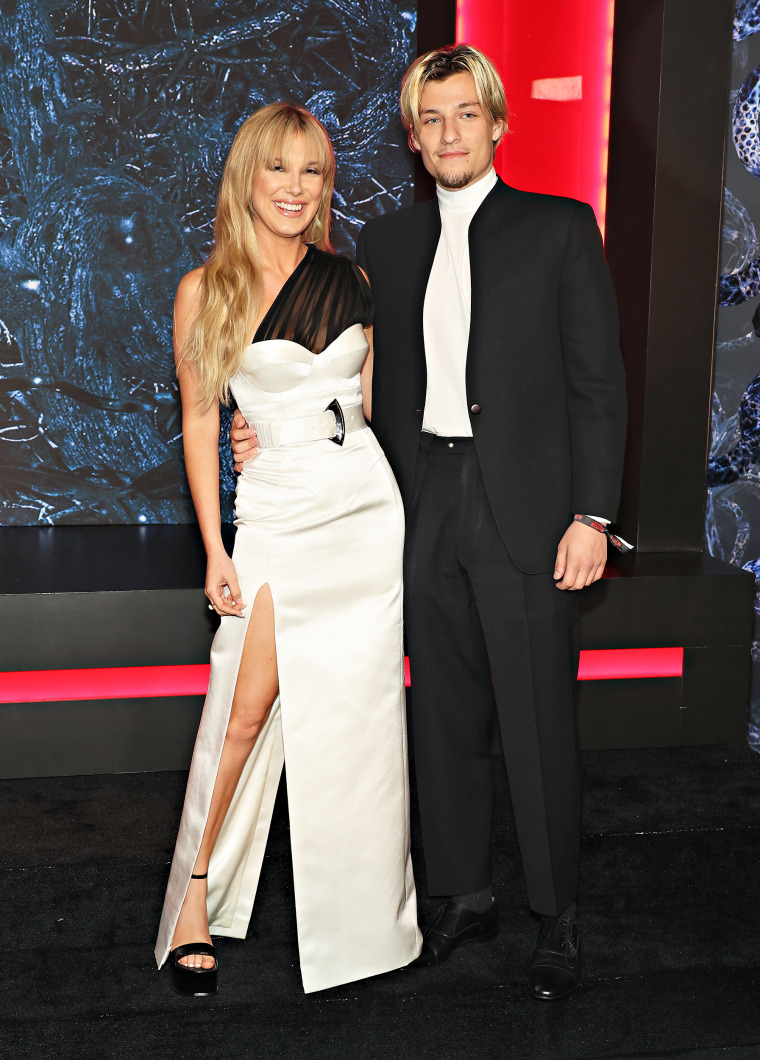 Brown and Bongiovi got engaged in April. The pair announced the happy news when they shared a black-and-white photo of Bongiovi wrapping his arms around Brown, who displayed a ring on her left hand.
Brown captioned the Instagram post by citing a Taylor Swift lyric from her 2019 song "Lover."
She wrote, "I've loved you three summers now, honey, I want 'em all."
The couple later celebrated their engagement when they were seen cozying up to one another in a series of cute photos that makeup artist Buster Knight shared on Instagram on June 1.
In one of the snaps, they stood in front of a sign that read, "Mr & Mrs Bongiovi."
"Congrats to the cutest couple in the world! @milliebobbybrown & @jakebongiovi on their engagement. You two are so perfectly matched!!" Knight wrote in the caption.
In an August interview with The Sunday Times, Brown said she knew that Bongiovi was the one for her when she started to spend some time with him.
"After we met, we knew we never wanted to leave each other's side," she said. "You can't pinpoint why (someone is 'the one'), it's just the feeling of knowing that that's the person you want to spend the rest of your time with."
"I think so much of life is overthinking," Brown added. "The one thing that made clear sense to me was him. So I didn't really have to do much thinking."