Mila Kunis and hubby Ashton Kutcher have hit the red carpet as a couple at last!
The pair, who married in 2015 and have two kids, attended the star-studded 2018 Breakthrough Prize Awards ceremony on Sunday and walked the red carpet together for the very first time since they were co-stars on "That '70s Show."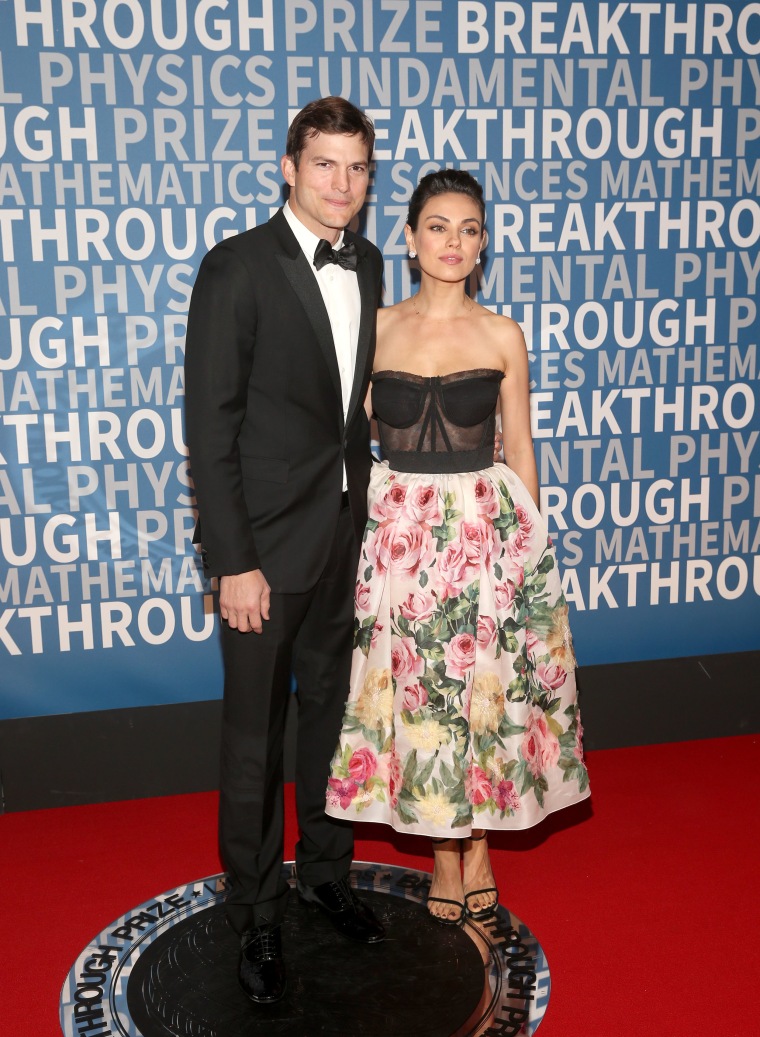 The "Bad Moms" star, 34, wore a strapless Dolce & Gabbana gown featuring a pretty floral skirt, while her husband, 39, sported a classic black tuxedo to the annual event, which honors achievements in math and science, and was held at the NASA Ames Research Center in Mountain View, California.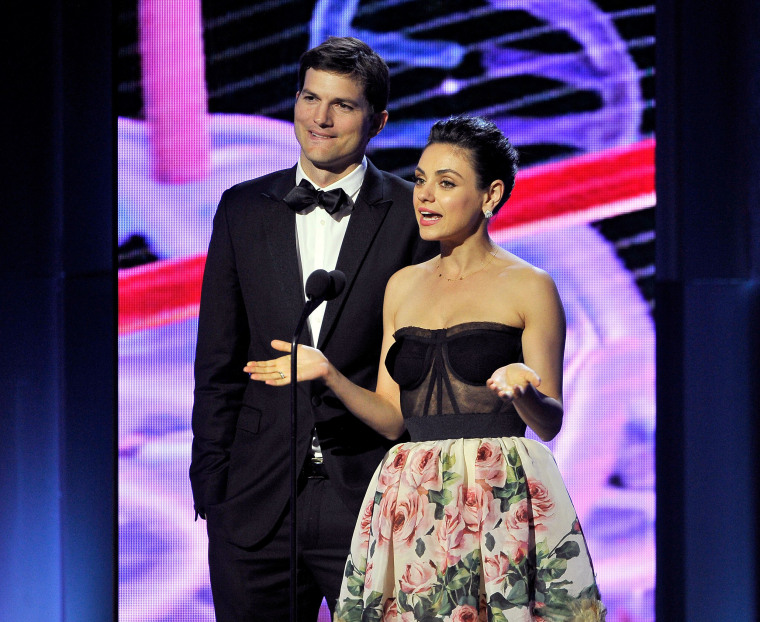 Not only did the happy couple look terrific together, they also turned the occasion into a fun date night, chatting and laughing as they posed for shutterbugs, E! News reports. At one point, Kutcher put his arm around his wife's waist and whispered something in her ear that made her giggle.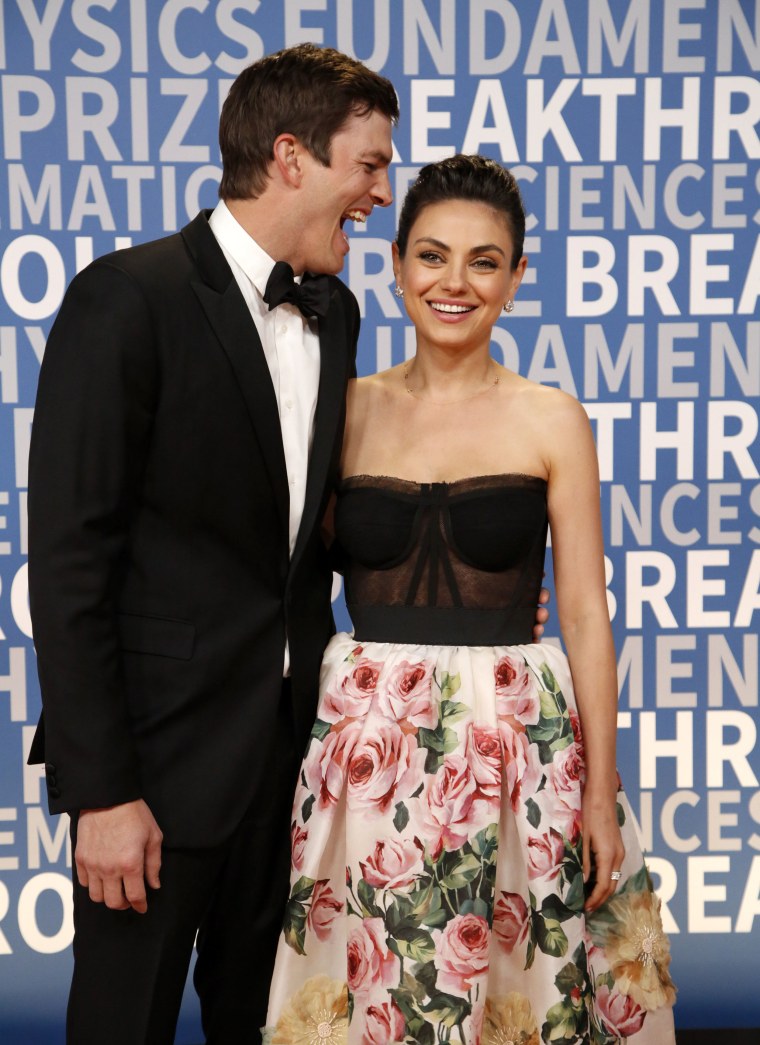 The lovebirds met as co-stars on "That '70s Show" back in 1998, but didn't fall for each other until more than a decade later.
In fact, in July 2016, Kunis revealed to late-night host James Corden that she always thought of Kutcher as just a pal who once helped her with her chemistry homework on set — until she caught a glimpse of him from behind at an awards ceremony years later.
"At first I was like, 'Wow, that guy's really tall.' That's what I thought. Then he turned around and I went, 'Huh!'" Kunis recalled.
"That moment you hear or see in movies where your heart skips a beat — and it happened with Ashton," she explained. "I was, like, 'Stop it!' ... It was the weirdest thing. I was, like, 'This isn't really happening.'"
Well, it did happen. And we're so glad!