Ashton Kutcher accepted the Robert D. Ray Pillar of Character award Saturday, but he didn't spend much of his time at the podium speaking about himself.
Instead, the actor opened up about all of the people in his life who have made him the man he is — from the family he grew up with to the one he's created with wife Mila Kunis.
"Life doesn't happen to you, it happens for you. Every. Single. Time," he told the crowd gathered at the Ron Pearson Center in West Des Moines, Iowa. "And as long as you have love and kindness and optimism and a pursuit of something greater in your heart, you're the lucky one. So this award is for ... my family; it's for all four of my parents; it's for my wife, who kicks my ass on character every day."
RELATED: Mila Kunis shares the moment she fell in love with Ashton Kutcher
He then offered up an example of how Kunis bested him earlier that day.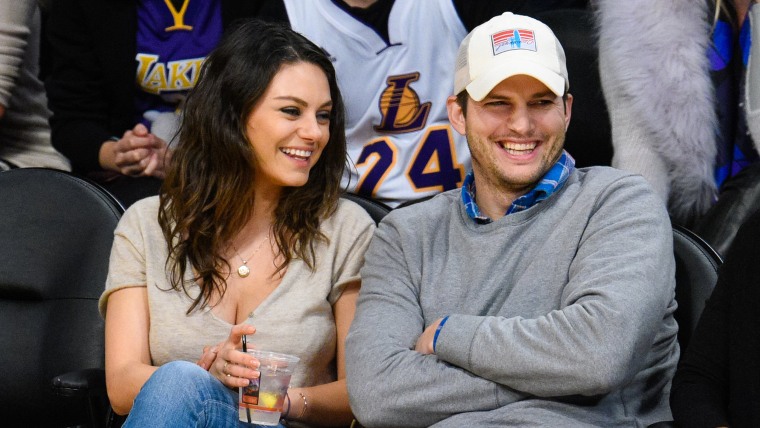 "I mean, I'm telling you, this morning, I woke up and she kicked my ass on character," Kutcher continued. "I thought I was awesome because I got up early and helped with the kids before she woke up and I let her sleep a little bit and then she's like, 'Well, now you're gonna act tired? I do it every day.' But it was a character moment, right? Because she's right!"
As for those kids — their 2-year-old daughter, Wyatt, and 4-month-old son, Dimitri — he credited them with teaching him "the greatest, greatest lesson in character" that he's ever learned.
"When my wife and I had these kids and we got to share that amazing, amazing, amazing honor," his voice broke with emotion as he went on, "my first response was, I wanted to call my parents and say, 'I'm sorry, because I never knew how much you loved me.'"
And he's had a life full of humbling character lessons based on love. In fact, one of his best teachers over the years has been his own brother.
"I was born a twin and from the moment I came into this world I had to share it with someone," "The Ranch" star said. "I shared every birthday, every Christmas, I shared my bedroom, I shared my clothes, I shared everything I had in this world, and I didn't know that there was another way because I always had my brother with me."
With tears in his eyes, Kutcher opened up about Michael.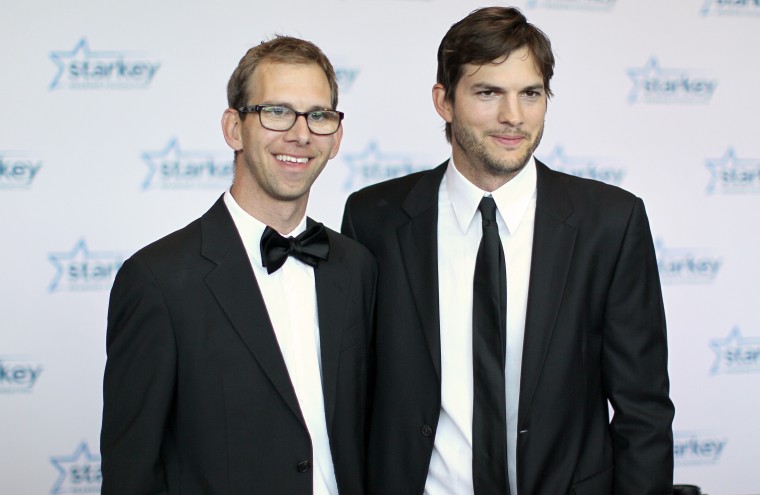 RELATED: Mila Kunis goes on sweet Dodgers date with husband Ashton Kutcher
"My brother was born with cerebral palsy and it taught me that loving people isn't a choice and that people aren't actually all created equal," he said. "The Constitution lies to us. We're not all created equal. We're all created incredibly inequal to one another, in our capabilities and what we can do and how we think and what we see. But we all have the equal capacity to love one another, and my brother taught me that."