On the one hand, we all know Matt Damon has had a long and varied career in the movie business, from the movie that won him a writing Oscar, 1997s' "Good Will Hunting," to his upcoming "The Martian."
What we didn't realize is just how much of that career involves scenes where he's smacking some guy in the face.
And on Tuesday night, James Corden was Damon's fall guy, as the pair ran through a fast-paced, hilarious collection of scenes from the actor's career on "The Late Late Show." Poor Corden had to be prepared to get knocked down by Jason Bourne (three times!), whacked by Tom Ripley (with an oar!) and generally manhandled throughout the full 8-minute run-through.
Of course, there were plenty of scene recreations in which there was no punching, which means the guys had to wear masks/prosthetic noses ("Invictus"), lobster costumes ("Happy Feet 2") and admit defeat in not having any idea with what went on in "The Adjustment Bureau."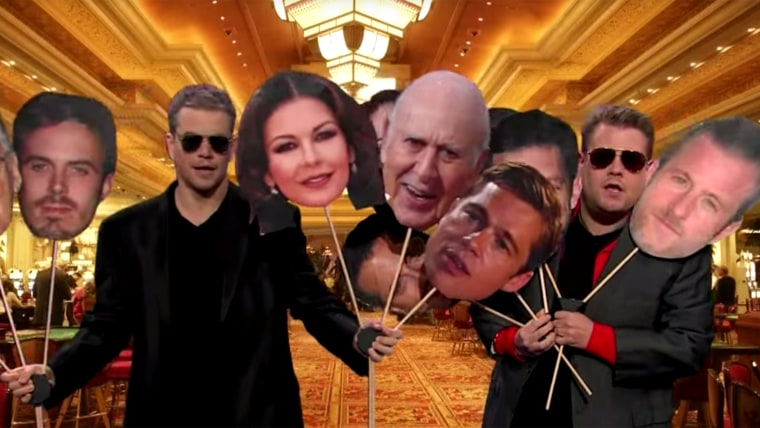 MORE: James Corden, Tom Hanks wig out in frantic, funny dash through Oscar winner's film history
But even if they weren't always sure what was going on, they made it seriously funny. Be sure to watch the whole thing, including the closing duet straight from 1999's "The Talented Mr. Ripley"!