Janelle Monáe is truly one of a kind: From her signature hairdos and tuxedo outfits to her Afrofuturism lyrics and funky beat, there's really no one else out there quite like her.
And on Friday, the singer of "Q.U.E.E.N." and "Tightrope" joined TODAY for a one-of-a-kind performance that included artists from her record label Wondaland!
Not everyone "gets" Monáe yet, which is understandable: She's no cookie-cutter artist and as she admits, she's constantly changing. "I love evolving," she told TODAY between performances. "I'm not just one thing and I will never be one thing to any one person. It's all about being complete and whole. Partying and pondering."
We like that!
As did her fans, who naturally gathered super-early to get close to the stars: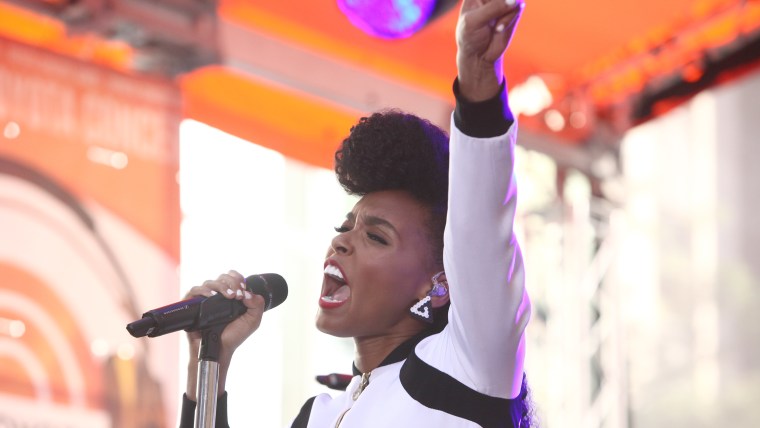 And we were treated to performances by Monáe, Jidenna and Roman: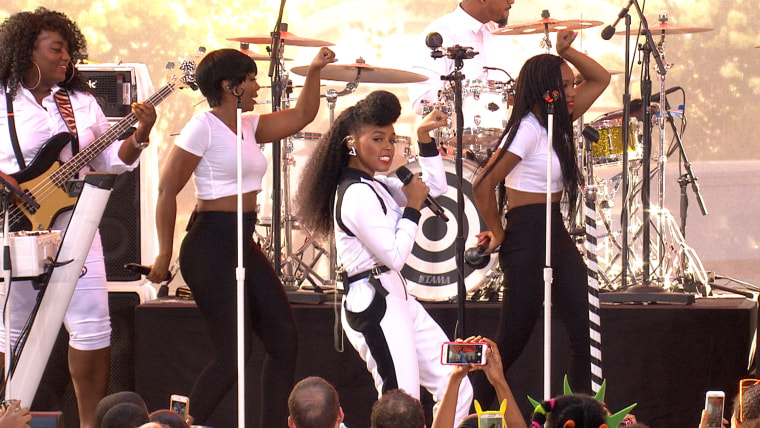 "These artists are visionary artists," Monáe told TODAY about her stable of Wondaland musicians. "They complete the solar system that is Wondaland."
The compilation EP "Wondaland Presents: The Eephus" is now available in stores and online.