Just a few years ago, Idris Elba showed off his DJ skills at Prince Harry and Meghan, Duchess of Sussex's wedding. Now, the actor is weighing in on the couple's recent tell-all interview with Oprah Winfrey.
Elba, 48, appeared on TODAY with Hoda & Jenna Friday morning to chat about his new film, "Concrete Cowboy," and Hoda was curious to know if he'd been in touch with the couple since their interview aired.
"No, Hoda, not at all. And you know, I try to stay out of these affairs as much as I can," he said. "They're very dear to me but I haven't heard from them."
Watch TODAY All Day! Get the best news, information and inspiration from TODAY, all day long.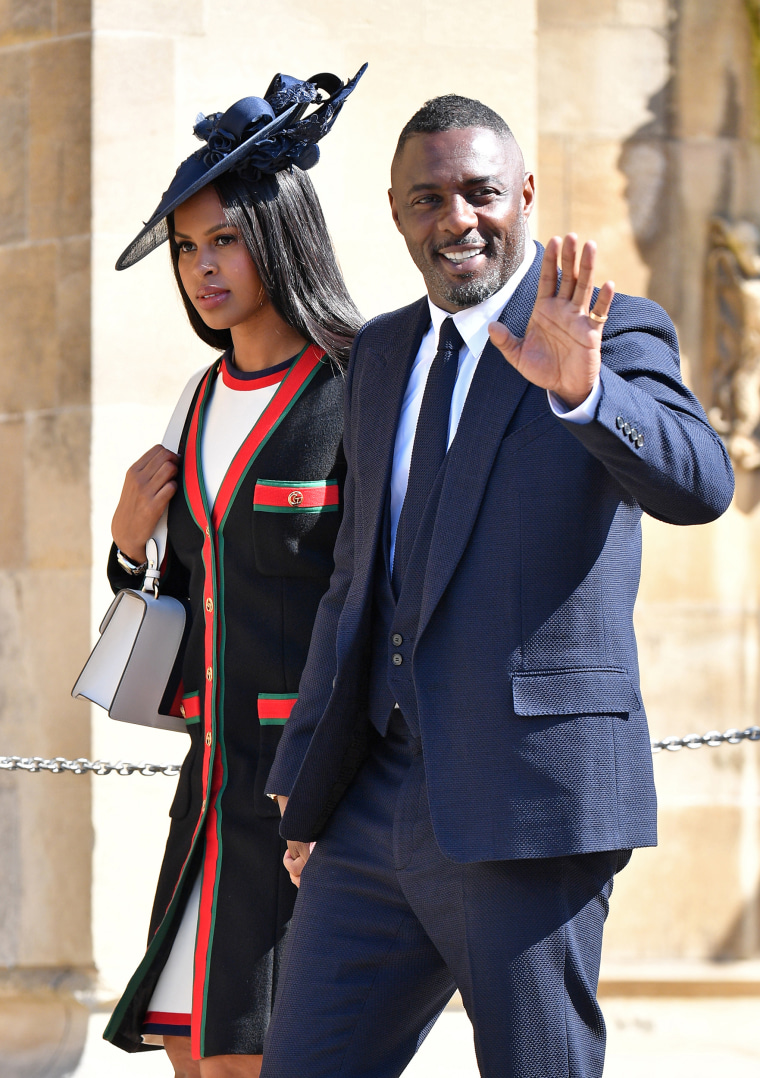 Elba might not have spoken with the couple in recent weeks, but he did recently say that he supports the former Meghan Markle's right to share her side of the story.
"Everyone has to have the opportunity to speak up about what they feel. You cannot take someone's voice away; that's all we have to communicate," he said during an interview with "Entertainment Tonight."
Elba isn't the only public figure to comment on the duke and duchess' bombshell interview. Earlier this week, Bishop Michael Curry, who delivered the sermon at the couple's wedding, spoke with the 3rd hour of TODAY about his reaction to the interview — which included allegations of racism — and urged people to "pray for the two of them."
"Where I finally landed was, I said to somebody, remember, everybody involved in this, they're all people," he said. "And you know what, we need to cut everybody some slack as they say on the streets and give them a break.
"And you know what, I invite everybody to pray for the two of them, pray for their family, pray for the U.K., pray for us all that we find a way to deal with past harms, to heal, to forgive, to reconcile," he added.
During a recent interview with former first lady Michelle Obama, TODAY's Jenna Bush Hager said it was "heartbreaking" to hear the duchess discuss allegations of racism.
"Race isn't a new construct in this world for people of color, so it wasn't a complete surprise to hear her feelings and to have them articulated," Obama responded. "I think the thing that I hope for, and the thing I think about, is that this, first and foremost, is a family. I pray for forgiveness and healing for them so that they can use this as a teachable moment for us all."
Related: