TODAY's Hoda Kotb and Al Roker had the time of their lives at the U.S. Open over the weekend.
Hoda shared pictures from the match she attended with her mother, Sameha Kotb, during Monday morning's TODAY with Hoda & Jenna.
"My mom came! It was really, really, really fun," Hoda told Jenna Bush Hager. "Al and Deborah were there, of course."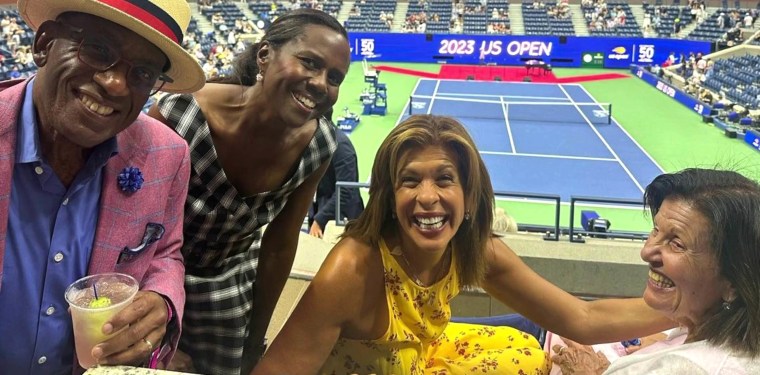 Two photos of Hoda, her mother, Al and his wife, Deborah Roberts, flashed on the screen, showing the four sporting big grins in front of the iconic tennis court.
In one of the photos, Al is holding a Honey Deuce, an alcoholic take on a raspberry lemonade and the official drink of the U.S. Open. Jenna asked if Hoda and her mom had one, and Hoda said they did.
"She goes, 'Very strong!'" Hoda said of her mother's reaction to the drink.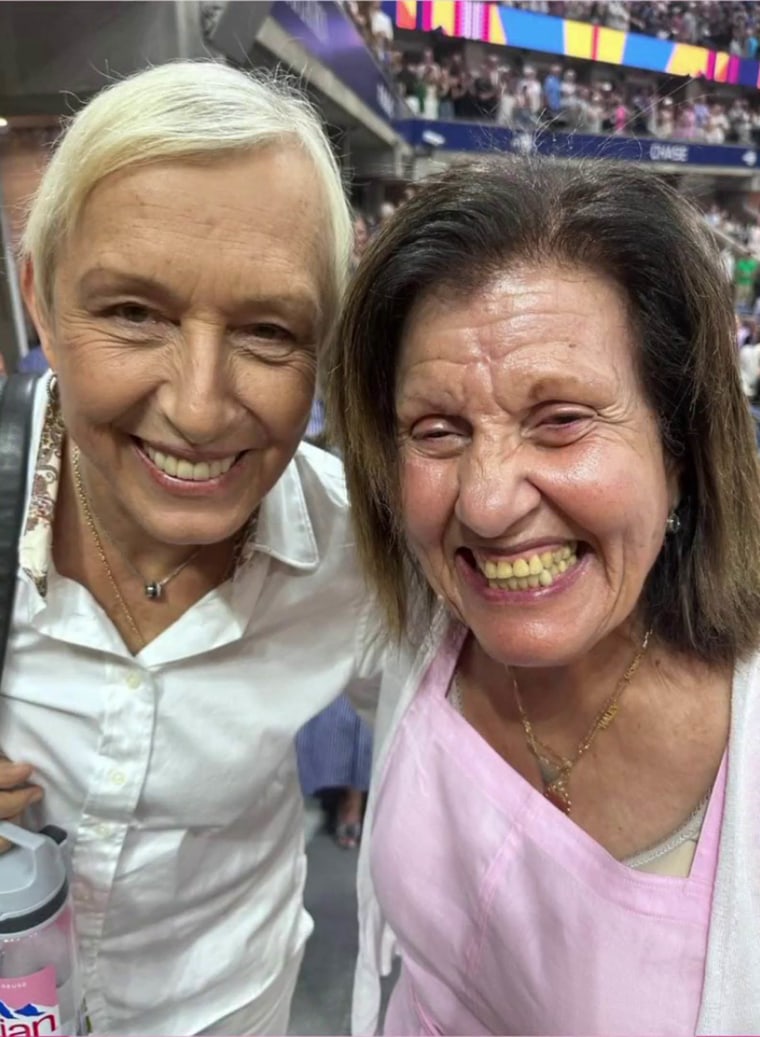 Hoda added her mom got to meet one of her tennis idols, Martina Navratilova, at the match as well.
Hoda and Jenna then gushed over their love for Coco Gauff, the 19-year-old tennis phenom who won the U.S. Open women's singles final on Sept. 9.
"What I think is so cool, it's like she's both extraordinary — she has these incredible talents — but she's also an ordinary 19-year-old girl," Jenna said. "She doesn't let her career — which is like, shouldn't that be all of us — define who we are and our talents define who we are. She's a daughter. She's a sister. She's a girlfriend."
Gauff told Hoda and Savannah Guthrie in an exclusive interview that aired on Sept. 11 she had butterflies the night before the match, and stayed up until 1 a.m. talking on the phone with her boyfriend.
"He asked if I wanted to talk about it, and I was like, 'No,'" Gauff said. "Everything except that. I was like, 'OK, it's 1, so I have to go to sleep if I actually want to be productive tomorrow. I went to sleep. My last time I was in a Grand Slam final I couldn't sleep the whole night, but talking to him helped me go to sleep."
Hoda and Jenna also discussed how much they admire Gauff's faith, and how the tennis star getting on her knees to pray affected Jenna's daughter Mila.
"Right after she won, after she saw her mom and dad, she prayed," Jenna said. "The girls were like, 'What is she doing?' And I said, 'Praying.' You could watch them watch her, and there was something about just, like, where her priorities are that was so exceptional."
Gauff explained what was going through her mind in that moment during her Sept. 11 interview with Savannah and Hoda.
"I was just saying thank you, and I understood all the tough times were just to make that moment even sweeter," she said. "I think if it came easy, I wouldn't feel as appreciative as I did in that moment, clearly."
Hoda and Jenna then reacted to a video of a then 8-year-old Gauff dancing in the stands at the U.S. Open in 2012.
"Can you imagine that this child right there wound up on center court winning the U.S. Open and is right now taking the trophy on a plane back to Florida?" Hoda asked.
"Isn't it so incredible? It's just amazing," Jenna responded.
"Yes, it is," Hoda said with a smile.