Gisele Bündchen celebrated her birthday this year with a girls trip.
Bündchen, who turned 43 on July 20, marked the occasion by sharing a series of snaps on Instagram that captured some of the sweet moments from the festivities.
For her birthday, the model was surrounded by family, including her twin sister, Patricia, and her 10-year-old daughter, Vivian. 
In the first photo, Bündchen and her sister posed with a chalkboard sign that read "Happy Birthday" written in red and blue with several hearts drawn around the message. The next frame captured the group of girls sitting across from each other at the table, each posing in their winter gear. 
Several of the slides showcased the close bond between Bündchen and Vivian, capturing a series of mother-daughter moments from her birthday trip.
In one photo, Bündchen and Vivian embraced in a hug as they posed along the water. Another snap showed Bündchen and Vivian posing nose-to-nose in front of a waterfall.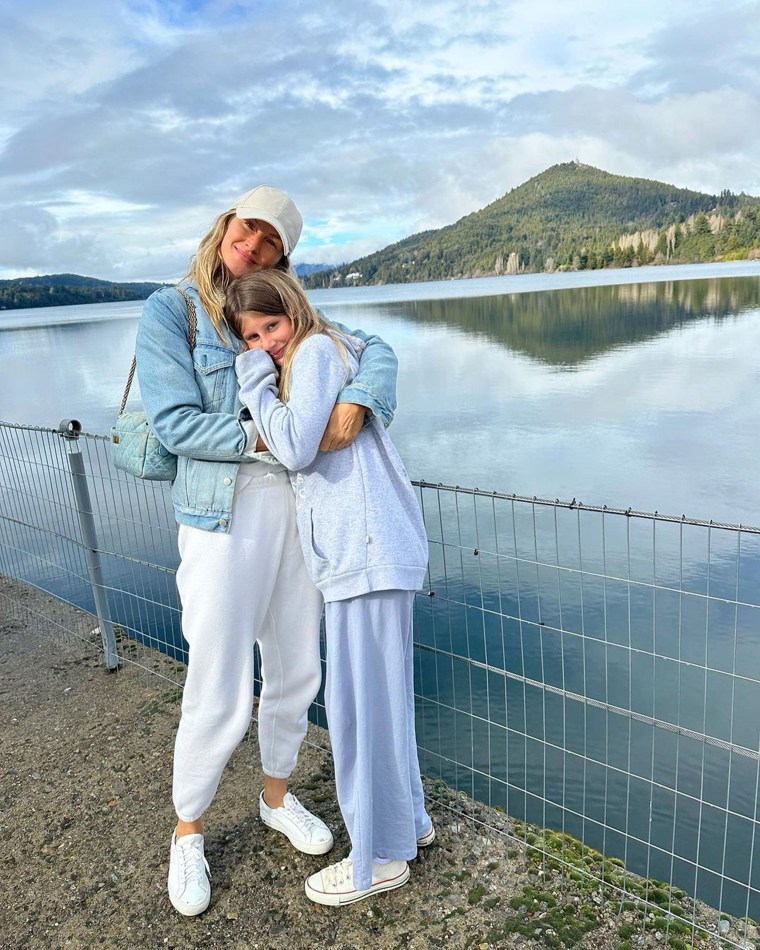 The second to last slide of the post captured a twinning moment between the mother and daughter. Vivian was her mother's look-alike as they snapped a silly selfie, with Bündchen posing with her mouth agape and Vivian pursing her lips as she cupped the bottom of her chin.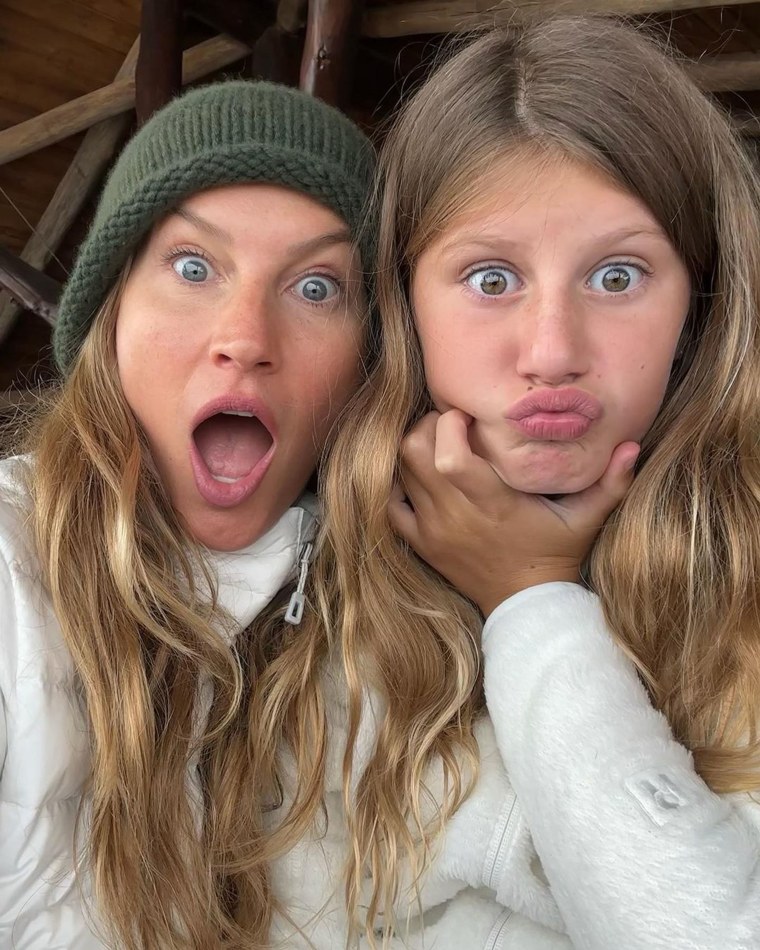 In the caption, Bündchen reflected on her birthday in a sweet message, written in both English and Portuguese.
"I wanted to thank everyone who took the time to congratulate and send good vibes on our birthday," she wrote. "I am so lucky I got to spend it with my twin sister and our girly girls. I feel blessed to be surrounded by so much love. #twins #girlstrip."
This marks Bündchen's first birthday since finalizing her divorce from her husband of 13 years, Tom Brady. The couple share two children: Benjamin, 13, and Vivian, 10. Brady also has a 15-year-old son, Jack, who he shares with his ex, Bridget Moynahan.
Bündchen has been making several trips with her family this year. 
In June, she shared a glimpse of a family-centric vacation on Instagram. In one photo, Benjamin was in the middle of a sweet embrace with a family member, while another snap captured Bündchen and Vivian mid-song during a karaoke session.
Back in March, Bündchen and Vivian also enjoyed a mother-daughter trip together. She documented a few moments from their vacation on her Instagram story, including a video of the duo riding horses together on the beach.
In another frame of her story, Bündchen shared a photo of the two on horseback again, this time as they trotted down a gravel path. The two held hands as they continued down the path, with Bündchen writing as a caption, "My little partner."