Monday night's "Bachelor" finale featured a surprising twist — but it was a familiar premise for Jason Mesnick.
Nine years before Arie Luyendyk Jr. proposed to Becca Kufrin, only to realize he had stronger feelings for runner-up Lauren Burnham, Mesnick called off his own engagement to Melissa Rycroft in favor of pursuing a romance with Molly Malaney. Mesnick and Malaney tied the knot in 2010, and are happily married with two kids eight years later.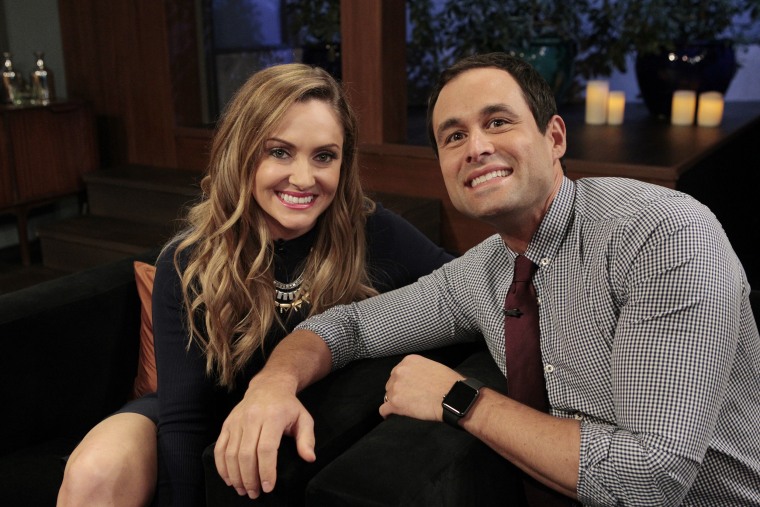 "It was painful to watch just because I have similar memories and experience," Mesnick, now a successful real estate agent in Seattle, told TODAY. "I guess I wish that anybody who's watching could experience how hard it is to be in those shoes. I know it looks really bad, but knowing Arie and talking to him, he's not a bad person. I think it's just some people, probably including myself, are too emotional to be the Bachelor or Bachelorette and if you are that kind of emotional person, this experience can be really hard."
"The thing I wish the most for him, we probably both wish there were no cameras involved, without a doubt. And for him, I wish he would've called me beforehand. I would've been like, 'Don't do it on camera! There should be no cameras involved!'"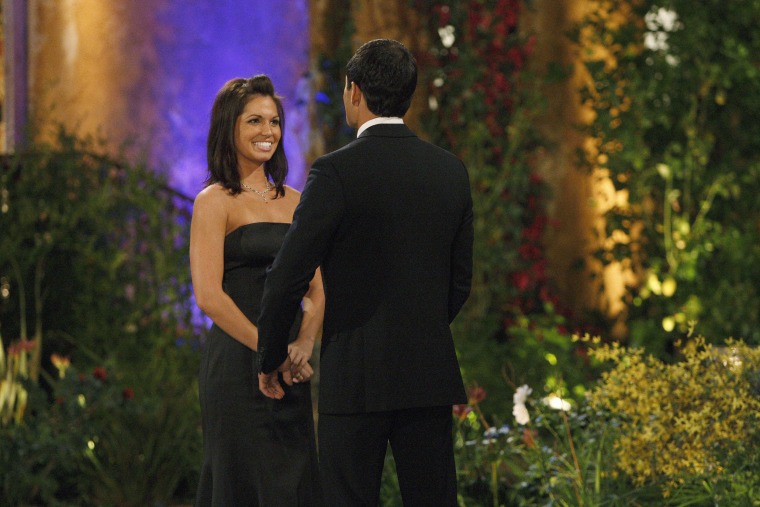 Mesnick pointed out that sometimes the first choice just isn't the right one.
"What would the audience say if all of a sudden you proposed and found out it didn't work? I think the audience wants to see it, but it's like a bad car crash. They want to see it, but they don't want to see it. And I guarantee there will be many millions of people watching tonight even though they're mad," he said, referring to Tuesday's "After the Final Rose" special, which will reunite Luyendyk, Kufrin and Burnham.
Mesnick also shared some advice for Luyendyk regarding how to cope with the backlash from fans.
"Get away from cameras," he said. "Get away from media. Get away from social media. When I did it, Twitter had just started. There was no Instagram. MySpace was bigger than Facebook, so there was none of that stuff. If I were him, I'd probably go away with Lauren and just not be a part of any of this. Just even get out of the country and try to work on your relationship and not worry about all this media stuff."
He continued, "Don't look at the blogs, don't look at the articles because they are going to be mean. And if you can get past this, it's going to be all worth it in the end. And I guarantee Becca will be super happy in a few months, once she moves on, and she'll probably end up thanking him."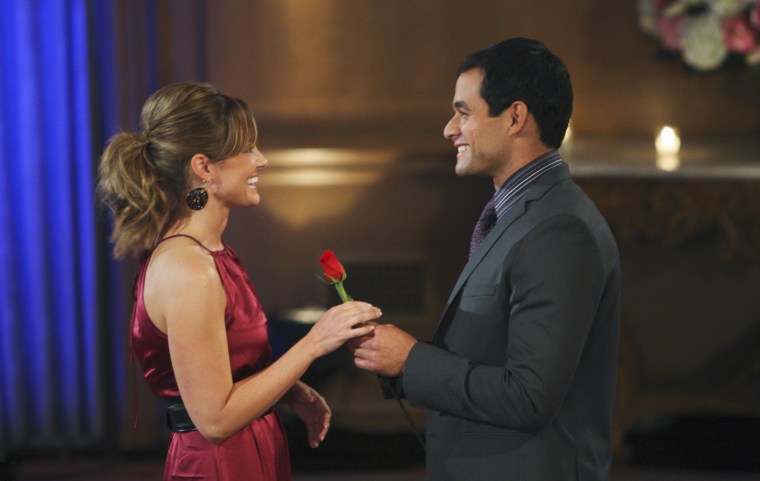 Mesnick said there's only one thing he would've done differently when he broke off his engagement to Rycroft.
"There's no way I would've done it on camera," he said. "You just don't know. You have no idea. There's plenty of people on the production staff who take you to believe that it's the right way to do it, but I think our guts tell us it's not, and it's definitely not."
The Mesnicks recently celebrated eight years of marriage — and we asked if he had any advice for making relationships work.
"Anybody who's married knows that there's no key," he said. "It's just understanding that everybody's a different person, whether you meet on TV or not, and working on yourself individually and the two of you as a couple. Without cameras."