Actors are always eager for their big break. And when "Entourage" first appeared on HBO in 2004, it gave one of its stars, Kevin Connolly (who plays Eric), a very big one.
But he got a break of another kind while making the upcoming movie based on the long-running TV series.
"There was a scene where we were playing beach football, and we thought it would make sense to play tackle football, which at the end of the day in hindsight wasn't the greatest idea," said Connolly while visiting TODAY Wednesday. "Jerry [Ferrara, who plays Turtle] tried to tackle me; we were in the sand but you just heard that weird kind of [sound like] almost like splitting chopsticks."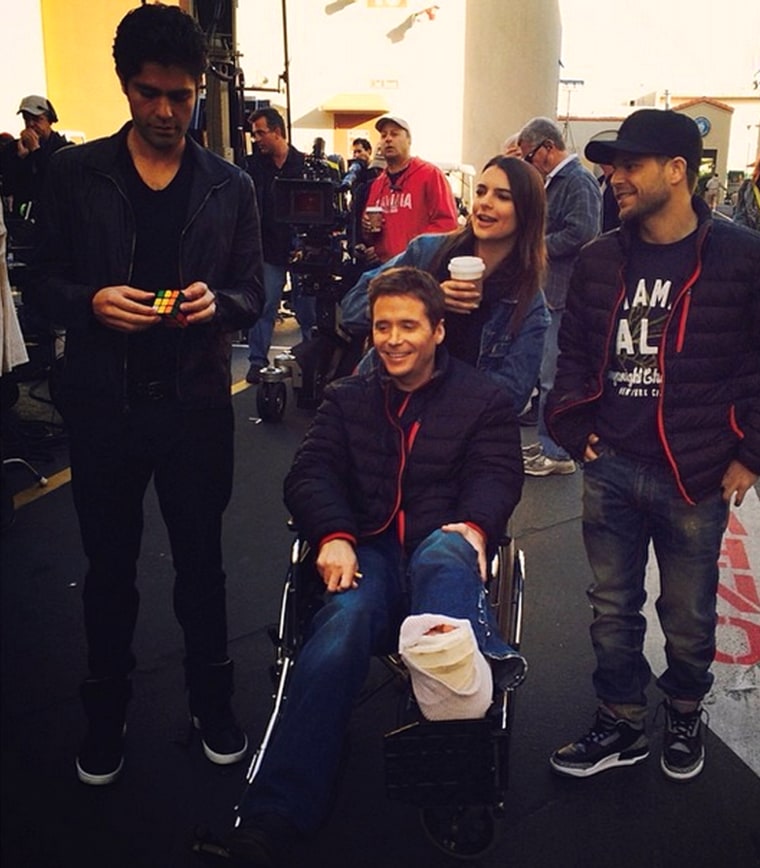 Surprisingly, Connolly actually got up and walked despite his injury. "I worked for three days with a broken leg," he added. "And finally I said, 'Guys, I have to go to the hospital, this is not a sprain, my leg is folded back the other direction [and] I'm pretty sure it's broken."
And it was. But talk about dedication to your craft!
Bonus: Check out Connolly in his high school yearbook, where he was voted by his classmates as "most likely to be famous"!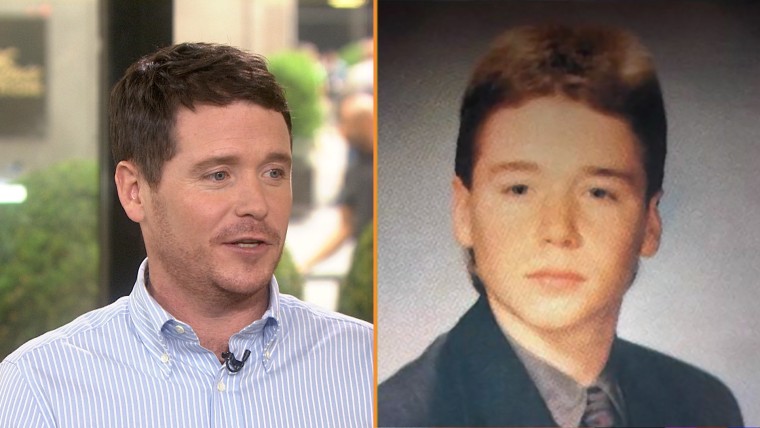 "Entourage" opens in theaters on June 3.