Taylor Swift's "Look What You Made Me Do" video now has more than 5 million views on YouTube, but if you think you've seen it all, think again!
On Friday, Ellen DeGeneres offered up an alternative take of the wildly popular clip — this time featuring a very special guest star.
"I thought it was OK," the talk show host said of the version everyone already knows. "I thought it was good. It could have been better."
Better, like the "original."
"I was in the original, because I'm part of (Taylor's) squad and, apparently, she cut me out," DeGeneres deadpanned. "She's threatened by me sometimes. ... Nice try, Tay Tay. I got my hands on the real video."
In "The Ellen Show" rendition, Swift's famous diamond-studded tub talk scene now takes place in a tub built for two. And the army of "Old Taylors" at the end now faces a lineup of "Every Ellen."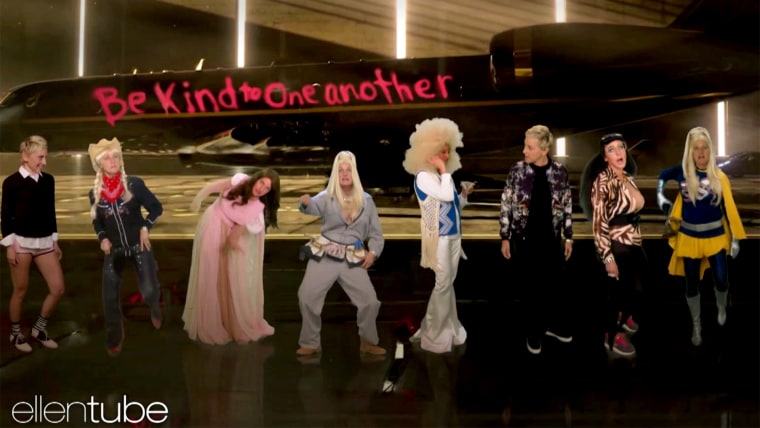 "I brought my girls, too," DeGeneres taunted in the clip, as she introduced Swift to her Magic Michelle, her Karla Kardashian and even Twerkin' Ellen (with "the great butt").